Kerry Washington Super Sleek Hairstyle 2013 – 2013 Golden Globe Awards Hairstyles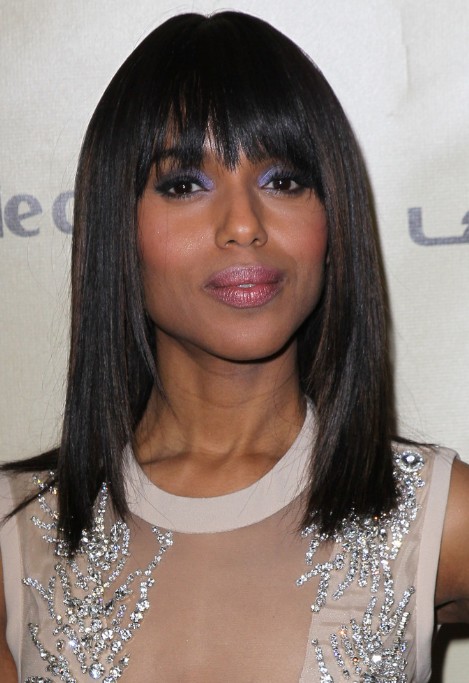 Picture of Kerry Washington Super Sleek Hairstyle 2013 – 2013 Golden Globe Awards Hairstyles
:
2013 African American hairstyles ideas: a lot African American ladies love to wear curly hairstyles, most of them heisted to try the straight hair, but have you ever tried the sleek hair? You will also look great with sleek hair!
Read on for a simple step-by-step how-to from Marcus Francis, John Frieda celebrity hairstylist.
Step 1: Spray Frizz-Ease 3-Day Straight Semi-Permanent Styling Spray ($9.99) on wet hair and comb through to distribute the product evenly.
Step 2: Blow-dry hair straight. Take a flat iron and straighten hair section by section—the heat of flat iron will activate the 3-Day Straight product, which makes the sleek style hold all night long.
Step 3: Smooth Frizz-Ease Secret Weapon Flawless Finishing Crème ($5.99) throughout hair to give a smooth, shiny finish.
Simple as that! (source: stylebistro.com)