100+ Hottest Short Hairstyles for 2018: Best Short Haircuts for Women
Cool short haircut for women – spiked pixie cut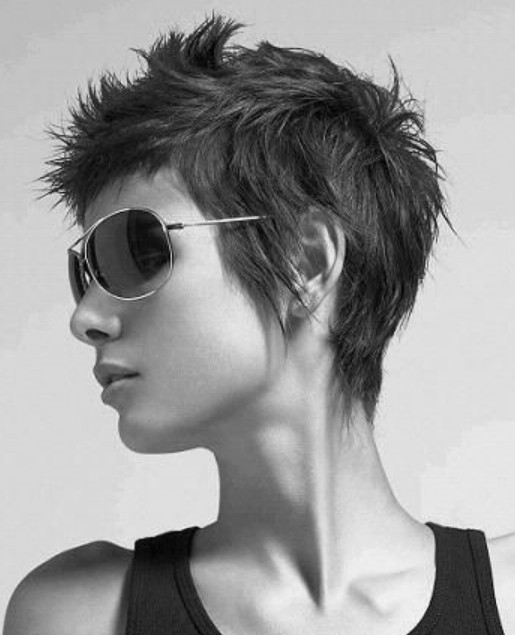 Shot in black and white to emphasize the edgy razor cut ends and jagged silhouette, this short pixie cut gives a fabulously 'hip' image.
The ends are heavily textured to create punky spiky tips and styled into trendy cockscomb quaff along the top of the head. This creates attractive height on top, above the short fringe with a feathered edge softening the line along the forehead.
The sides and back are expertly trimmed into long, tapered tips down to accentuate the jawline and finish with a lightly feathered edge at the nape of the neck. Great look for a cool, independent image that also flatters the face perfectly!
Have you found your favorite short haircuts? Here are more latest popular short hairstyles for you to choose from!