No Comments
Romantic French Fishtail Side Braid Hairstyle for Women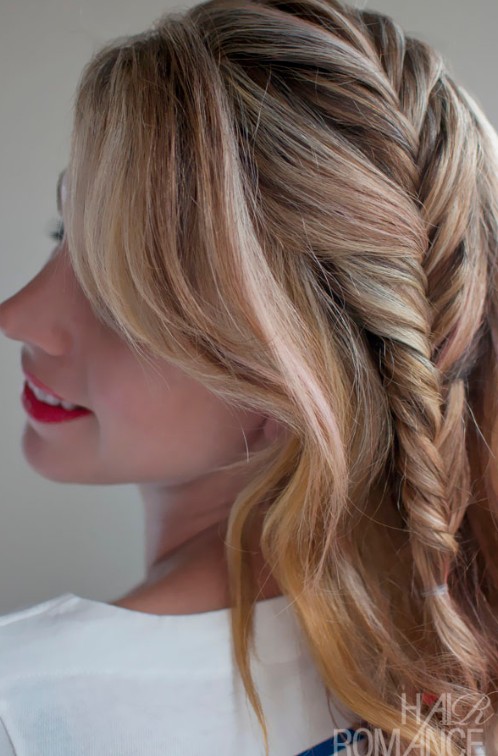 Picture of Romantic French Fishtail Side Braid Hairstyle for Women:

Casual messy side French fishtail braid.
The fishtail braid is a simple variation of the standard braid. Instead of separating hair into three sections, the fishtail braid involves separating hair into two pieces and crossing over strands of hair to produce a herringbone pattern.

The "French" variation of the fishtail braid — similar to the classic French braid — starts near the top of the head rather than the nape of the neck. Fishtail French braids are appropriate for formal occasions, school or sports.