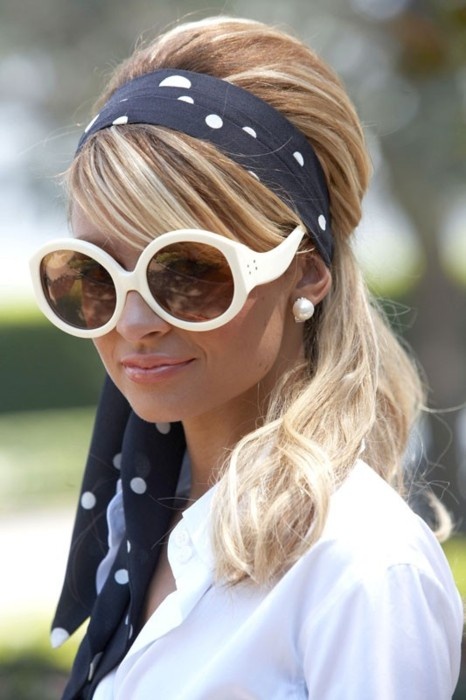 Perfect for the trend-setting extrovert, this is a fabulous retro-look that has been updated for 21st century fashionistas.
The long, asymmetric fringe is swept to the side covering the eyebrows and focussing attention on the eyes.  At the crown, the hair is back-combed to produce attractive, rounded volume and height, fastened at the back with a hair-slide.
The lower layers are styled in loose waves and lightly tousled for ultra-modern, relaxed sophistication. The creative colouring mixes light brown with a fabulous wheat-blonde in a very original way.
The fringe and top are heavily highlighted with blonde, accentuating the bouffant shape and texture. But the lower layers are completely blonde, forming an amazing contrast in this super-cool high fashion look!
Do you love this style? And find more new trendy hairstyles on hairstyles weekly.