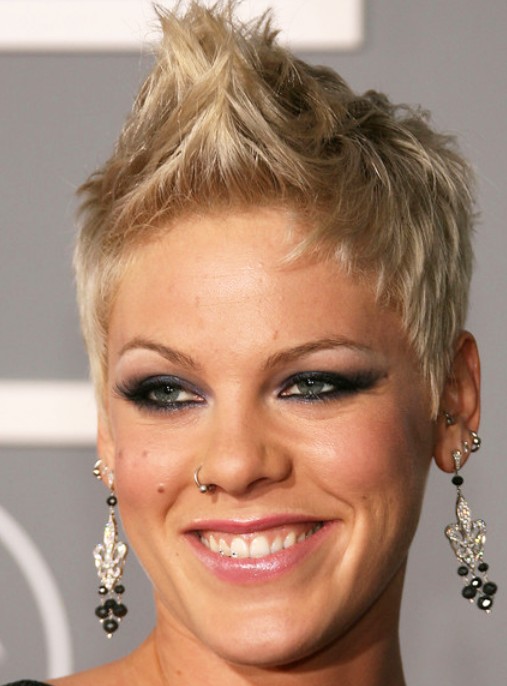 The Fauxhawk is really a cool stylish short haircut, a lot male and female sport the Fauxhawk haircut. Here is a gallery of short Fauxhawk haircut for women, if you are looking for Fauxhawk hair styles for men, check it out here.
The fauxhawk haircuts for women are a little different from men's Faux Hawk Hairstyles. Women usually style the short fauxhawk haircut in two ways.
The first way women love to style the short fauxhawk haircut is by simply creating it by making a bump kind of hair styles, by styling the front hair upwards with brush. Another way women like to wear faux hawk hair style is to create a faux hawk, with the hair near forehead cut longer and then with the gel they are styled upwards and forwards to create long bangs.
Here are some pictures of Faux Hawk Hairstyles for female, enjoy: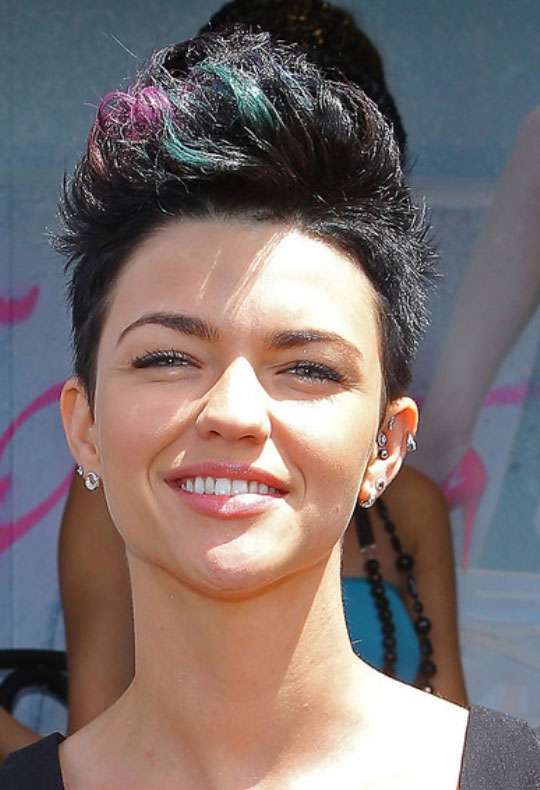 A fauxhawk hair style is considered one of the most voguish hairstyles that you can possibly wear. Ruby Rose short haircut: This is a stylish short haircut for women. Ruby Rose showed off her multi-colored faux-hawk while celebrating the Melbourne Cup Day.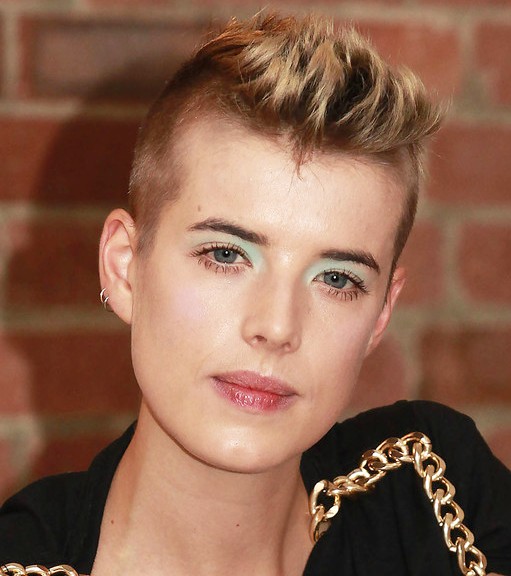 Trendy new short haircut for ladies: Spiky Faux Hawk
There are many celebrities who have also added up to the fame of fauxhawks. Agyness showed off her fauxhawk while launching a new mini design concept.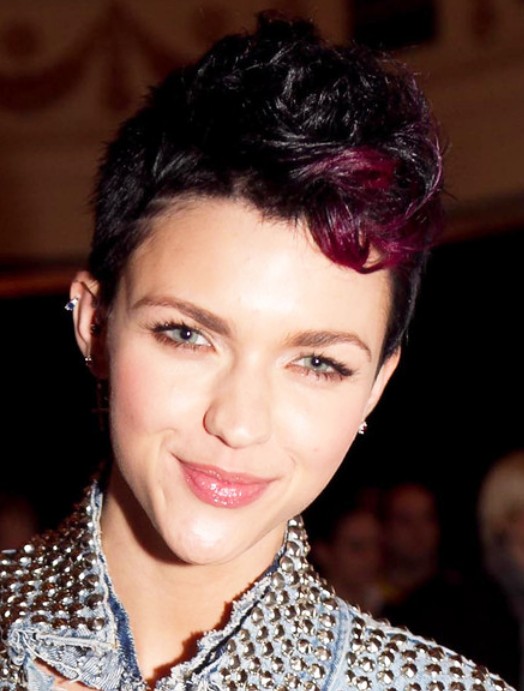 Here is another picture of Ruby Rose hairstyles, she showed off her red highlighted fauxhawk while hitting the Pepe Jeans Runway Show. A majority of the young ladies prefer to wear this hairdo with hair colors such as red, pink, green, purple, blue and other vibrant shades.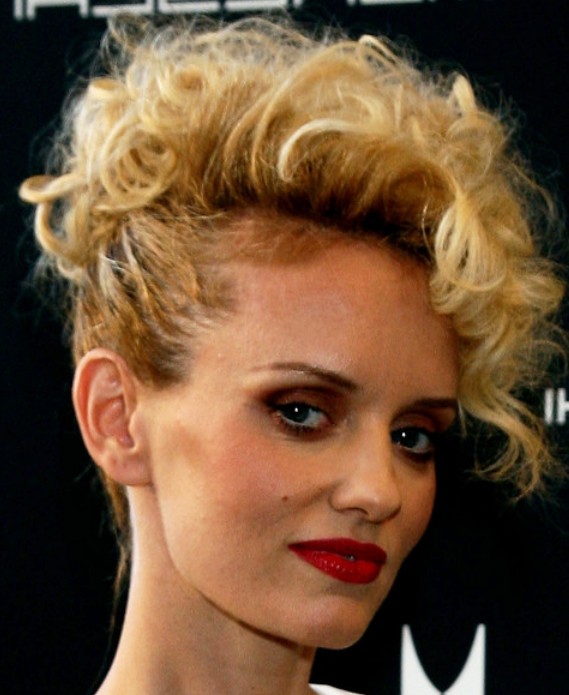 Justin Mattera showed off her short curly fauxhawk while hitting the store opening of Moreschi. If you have curly hair, you can try this cool cut if you love this style.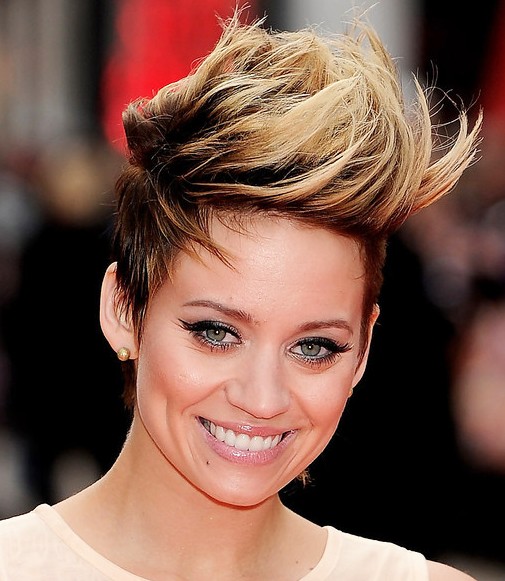 Pussycat Doll Kimberly Wyatt showed off her killer faux hawk haircut, this magnificent hairstyle has plenty of height which makes it perfect for those with round face shapes.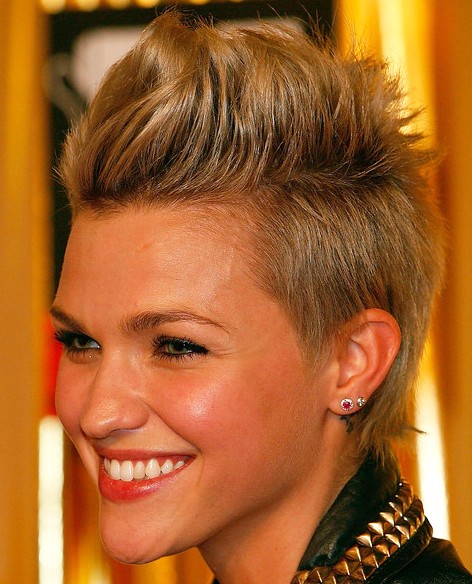 Ruby Rose is a fauxhawk star, here is another picture of short spiked Fauxhawk haircut from Ruby Rose, she showed off her awesome faux-hawk. Now this is a faux-hawk done right! This is a hairstyle that mostly looks good on people with straight and fine hair, but if you have curly hair, you can try the curly fauxhawk, also looks great on most of ladies.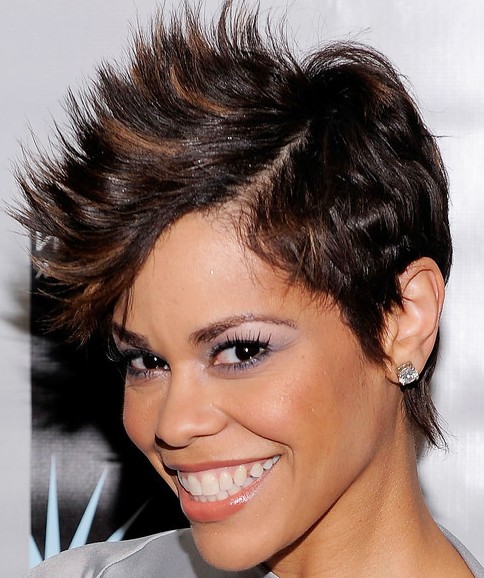 The faux hawk haircut is a hairstyle that is quite famous among working professionals as well as party people. April Woodard showed off her funky side in this fabulous faux-hawk she sported to this New York event.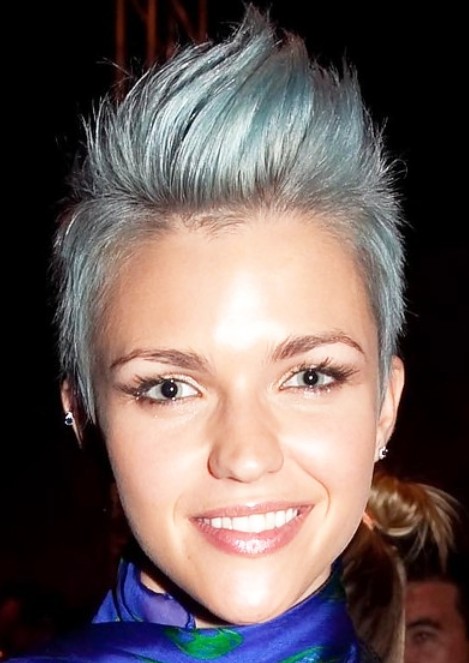 Again, here is another style of Fauxhawk from celebrity Ruby Rose, she love the short Fauxhawk haircut so much, and you can see there are so many cool short Fauxhawk hair style she wore in this post.
Source: FlynetPictures.com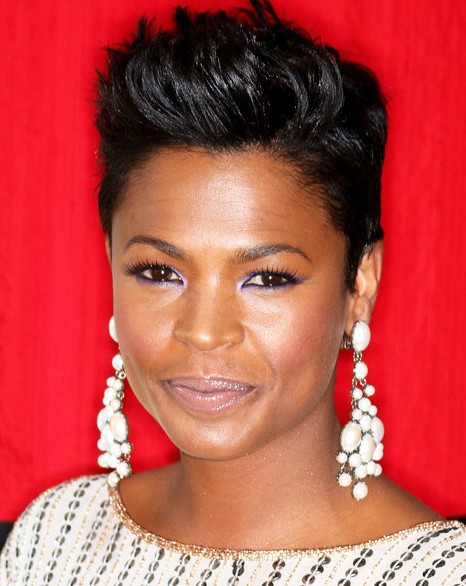 Nia Long sported a sleek fauxhawk this time, there are so many haircuts for African Americans, the short faux hawk is a great style than others.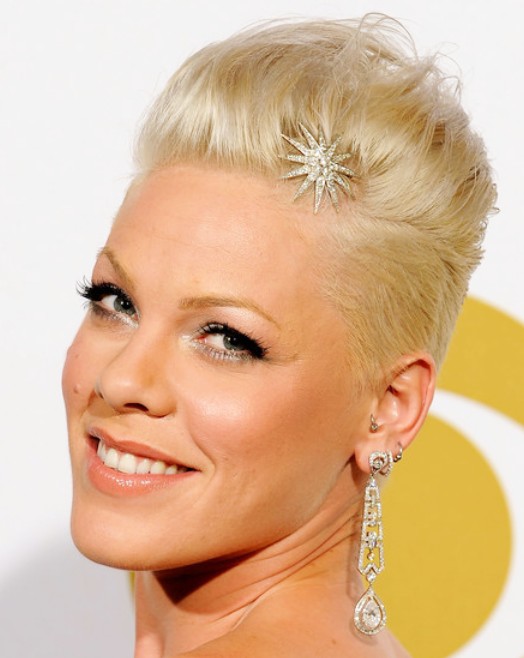 Pink showcased her rock-glam look by donning her famous faux-hawk, which she dressed up for the Grammy's with a cute sparkling hair pin. This is a great short haircut for Round, Oval, Heart, and Triangular face shapes.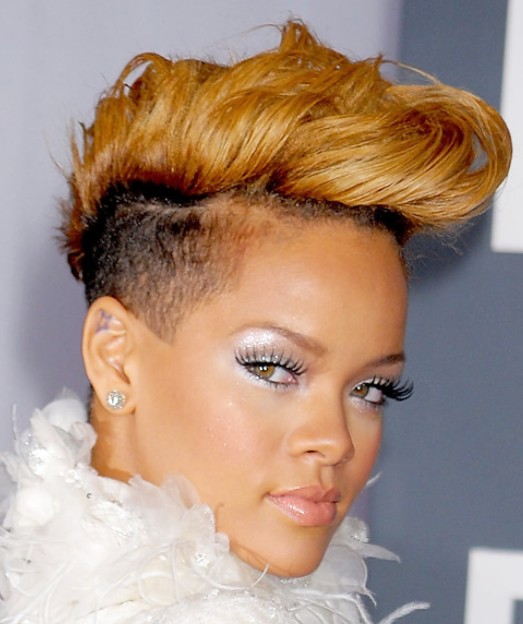 Rock star Rihanna wore a new stylish reconstructed fauxhawk haircut this time, and it looked great on her. Do you love this style?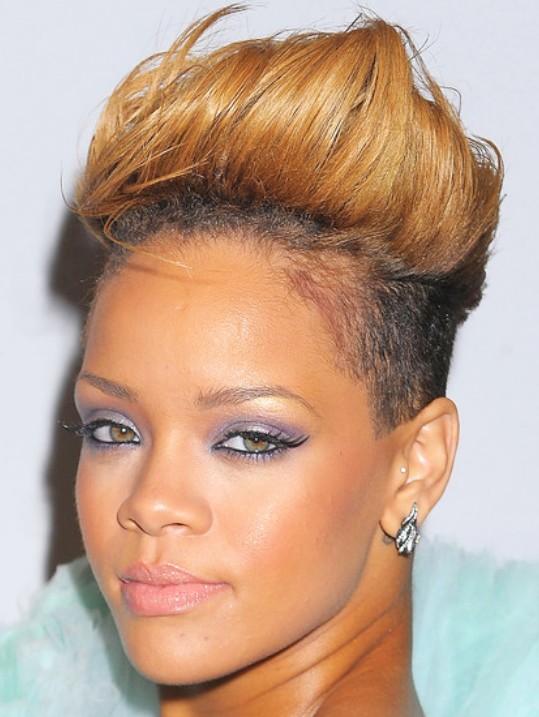 Women cut their hair in various different lengths and styles. Which is why, this hairstyle takes a whole new level. Let's take a look at how easy getting the desired style with your new faux hawk is. Here is another style of Rihanna latest Fauxhawk haircut. She is one of the only females who can make such an edgy haircut look feminine.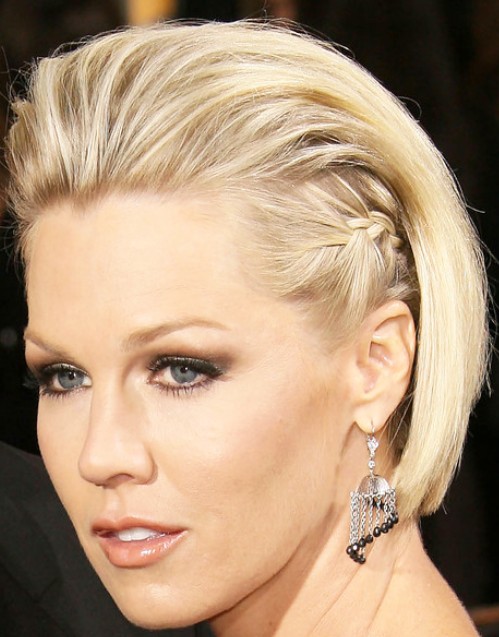 Jennie went for a short sleek fauxhawk haircut with a slicked-back short bob with braided detailing on the sides, she looked awesome with this style! I love it so much.
Source: FlynetPictures.com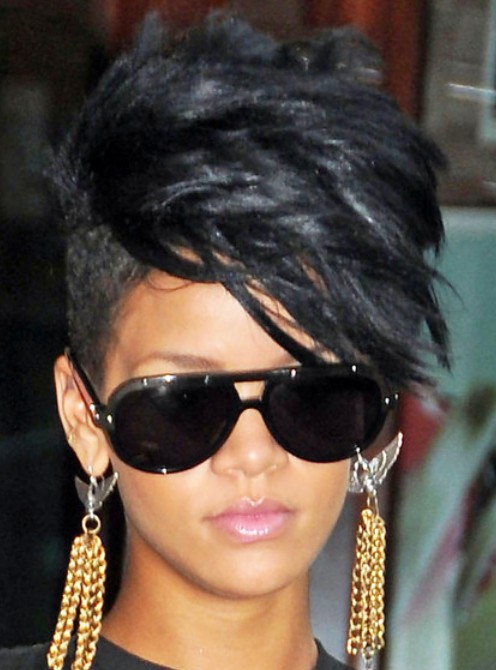 If you don't like the previous faux hawk haircut from Rihanna , how about this one? This is a great hair style for medium hair length hair, there is no need to wear old class haircut, try and get a new stylish one! Here Rihanna's hair is buzzed at the sides and the top has a messy cut that's piecey and styled to one side.
Source: Bauer Griffin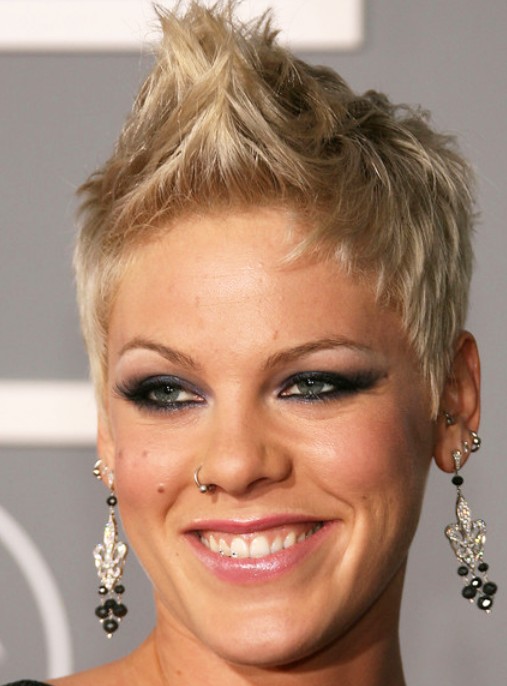 Pink showed off her rock-star glamour at the Grammy Awards. She sported her signature fauxhawk, I love this haircut so much. If you want to try a new stylish short haircut this summer, why not try this one? This fauxhawk hair style is good for Round, Oval, Heart, and Triangular face shapes.
Have you find your favorite fauxhawk haircut yet? If not, why not browse our short hairstyles category to find more new trendy short hairstyles?
Getty Images