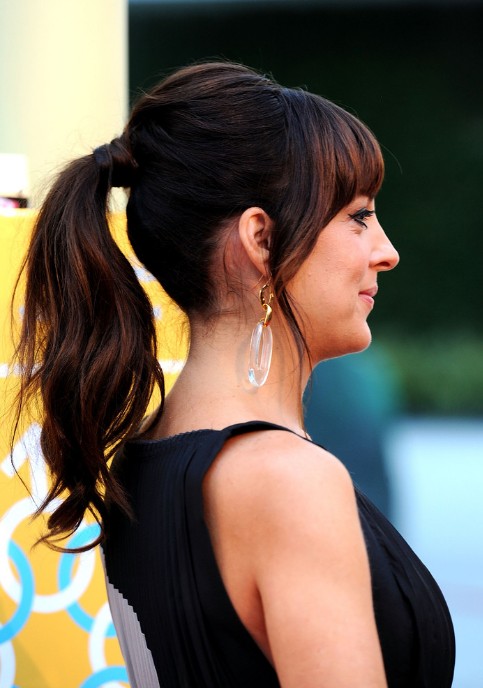 A gallery of celebrity loose ponytail hairstyles, check this gallery to find your favorite loose ponytail hair styles.
The ponytail is simple and easy to create. For a cute casual look that is easy to put together on the go, try a loose ponytail hairstyle, perfect for those days when you are in a rush. You can wear the ponytail loosely to the side or let it hang down your back. You can use a hair band to do this, or simply tie your long hair into a loose knot and let it hang. To get the full effect tie the knot close and tight to the location you would like your hair to fall loosely over your shoulders or back.
Here is the gallery of loose ponytail hairstyles, enjoy.