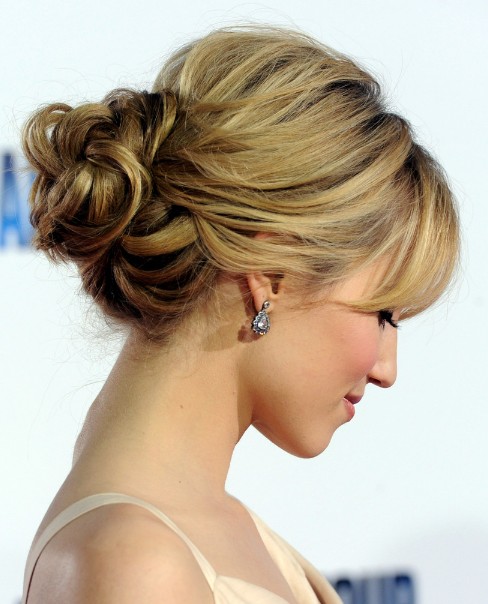 This is a gallery of the most popular loose bun updo hairstyles from celebrities. If you are looking for a loose bun updo for wedding, or prom or other special occasion, no matter what, you can find it here.
The right updo for prom or any formal event has to be perfect. It has to fit your outfit, style, and be easy enough to wear that it's the last thing on your mind while enjoying a night out. That's where the formal take on a classic comes in – the bun. What tends to be the go-to style for throwing your hair up in a hurry during the day, can easily be transformed into a sleek, sexy and easy to wear updo for any event, including prom.
There is so much that can be done with a bun, and that's what makes it such a viable option for a night out. It can be worn high, low, tight, loose, messy, sleek – the list goes on! Here are some great loose bun updos for you to choose from, hope you can find your favorite bun here. If you don't find the perfect bun here, you can find more updos here, or find more trendy and classic hairstyles in hairstylesweekly.com gallery here.