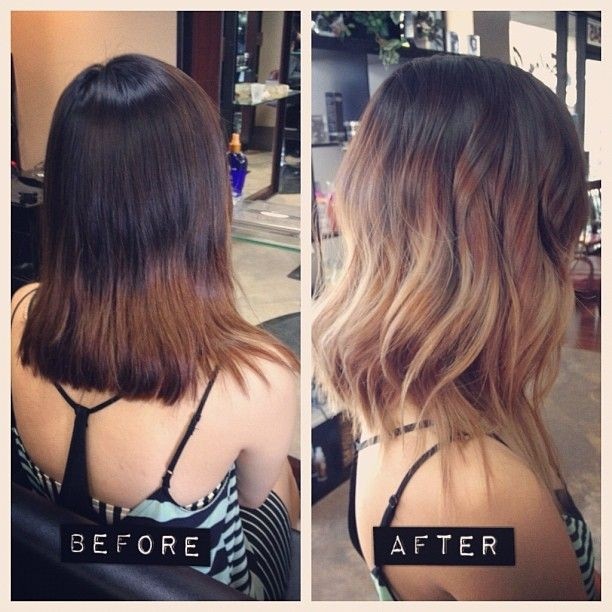 The lob (long bob) hair style is really hot in recent years, this style is not too long nor short, you can choose wavy or straight, also you can dye your hair in your favorite color, ombre or balayage.  Here are 10 popular lob styles for you to choose from.
Pretty blonde long bob hairstyles with gray & honey hair color ideas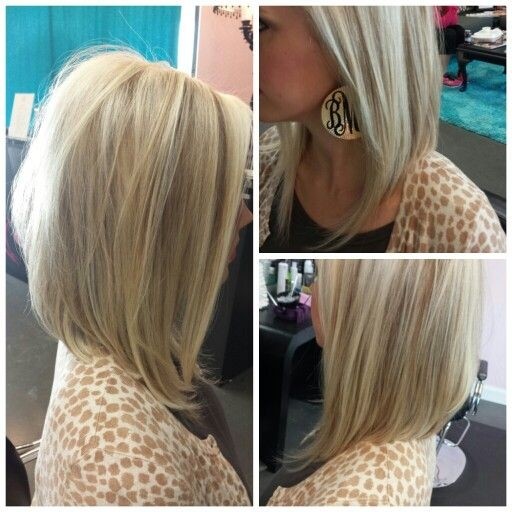 Simple easy daily medium hairstyle for straight hair. Long bob hairstyles for fine hair need added 'body' and bleaching healthy, fine hair adds density in the hair-shafts.  This long inverted bob hairstyle idea has layering in the last 2 – 3 inches, plus 'disconnected' layers resting on the collar-bone. Fine gray-green and honey highlights add lots of texture to the neutral blonde base.
Smooth & perfect long blonde one-length bob hairstyles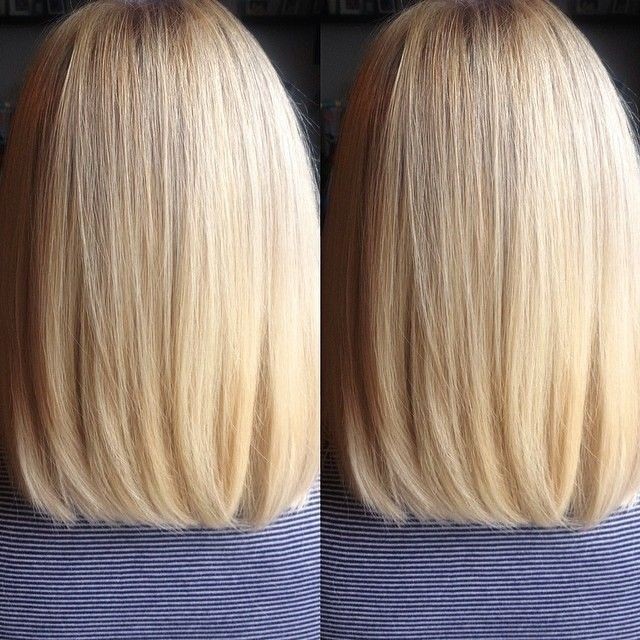 Long bob hairstyles for fine hair look best with blunt-cut tips that make the hair look thicker than textured tips.  This long fall of beautifully tinted blonde hair has a few 'sliced' vertical layers cut near the tips to create the defined strands which add interesting texture and pattern around the lower edge.
Edgy long bob hairstyles with skinny tips & new ombré hair color trends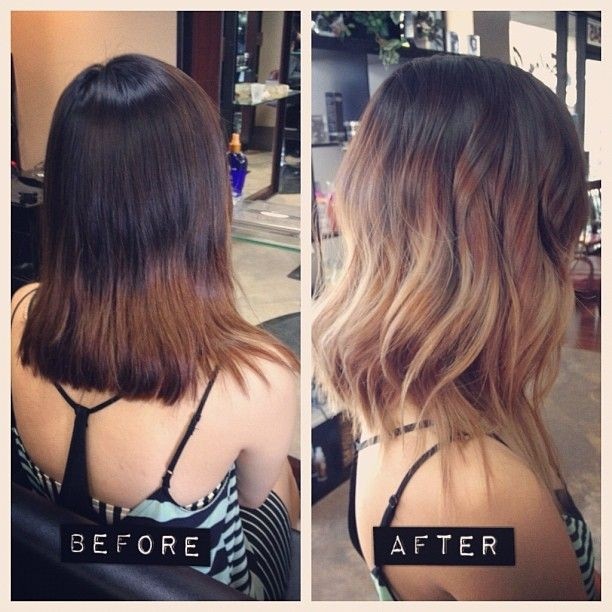 Medium ombre hairstyle for summer: Fantastic extra-long textured tips and eye-catching hair color ideas show this is a new long bob hairstyles creation.  The 'Before' has a lighter band of color applied just above the tips. But the 'After' shows a new ombré idea with a neutral-blonde band between copper margins. This gorgeous wavy, layered bob hairstyles' option is suitable for wedding, prom and party wear!
Cute hazelnut wavy long bob hairstyles with neutral blonde ombré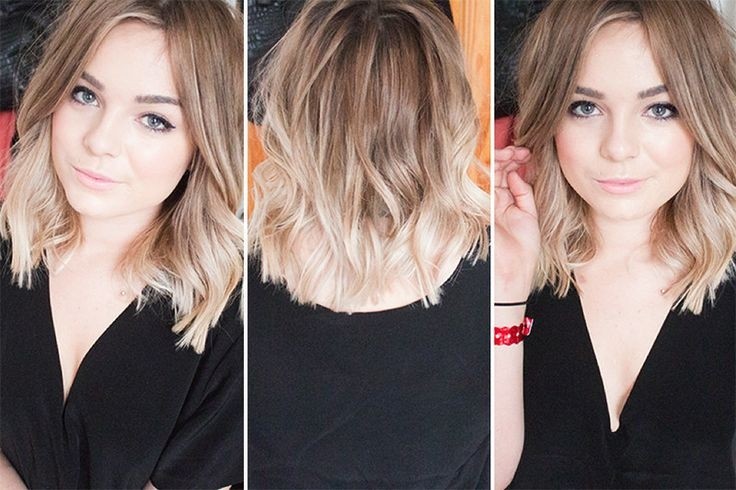 Off-centre partings are a good choice for faces between oval and round, and square or heart faces.  The forehead and cheekbone width are minimised by diagonal drapes and blunt-cut tips add density.  On this model, neutral-blonde ombré around the chin balances the overall shape.  Neutral blonde shades are very popular on long bob hairstyles this year, for highlighting eye-color!
Bold bright copper long bob hairstyles for oval/square faces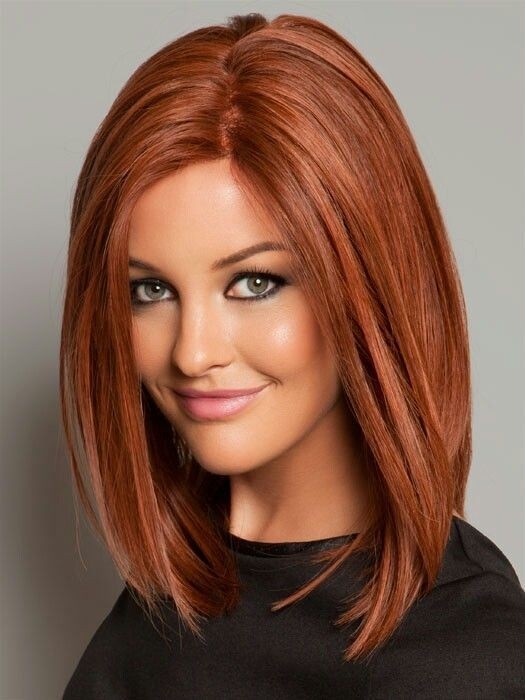 Catch everyone's eye with bright copper long, angled bob hairstyles this year to complement an olive or sun-tanned complexion beautifully!  This hair color idea also uses very subtle blonde highlights to add texture to a knock-out look. Long inverted bob hairstyles suit medium/thick hair and central partings help narrow square faces and suit oval faces very well.
Raggedy 'grunge' long layered bob hairstyles with bangs & copper ombre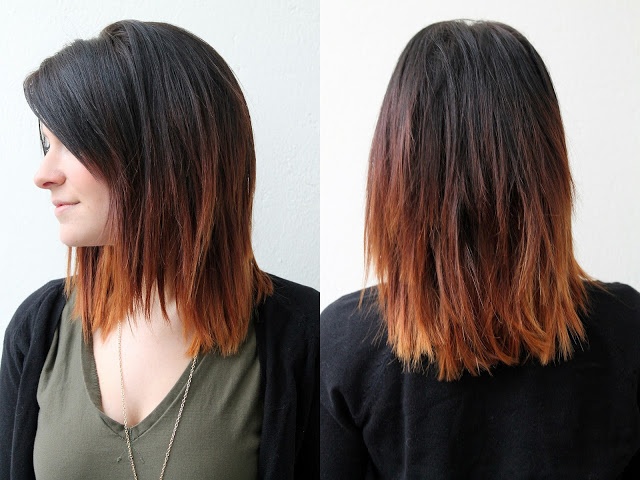 This long layered bob hairstyle idea is rebellious and totally subverts the idea of neatly trimmed edges!  The total asymmetry and side-swept long bangs make it a good choice for a round face shape. Shaggy, textured tips and 'disconnected' layers create a unique, 'grunge', look.  Copper ombré and choppy blunt-cut ends complete this look.
Cool straight blonde long bob hairstyles for thick hair & oval face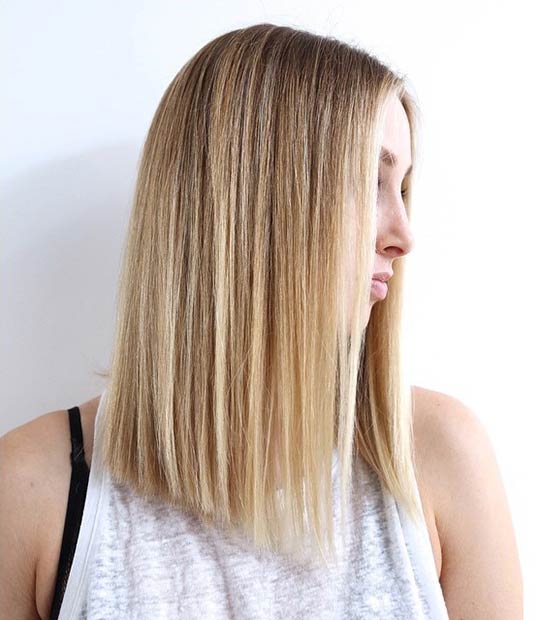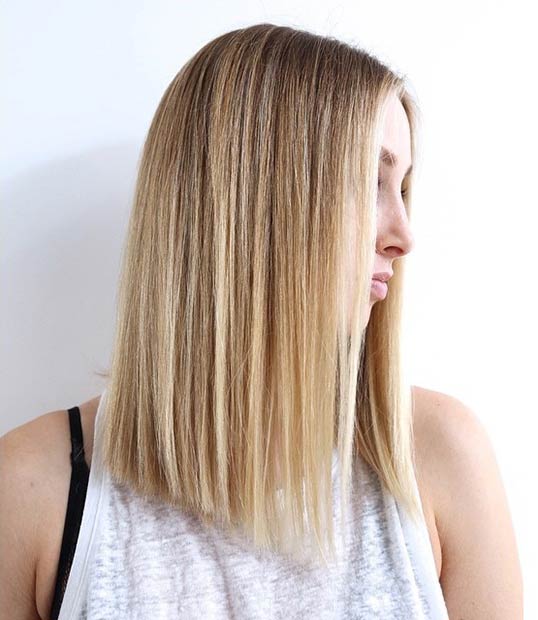 Instagram / johnnyramirez1
Lightly inverted bobs have a classic appeal that's never out of fashion and this straight blonde hairstyle has plenty of additional features to create interest.  Subtle dual-blonde highlights add 3-D dimension and texture, along with 'comb-marks', to accentuate vertical movement.  The tips are lightly layered to create a blurred bottom edge.
Casually glam long bob hairstyles with defined waves & blonde ombré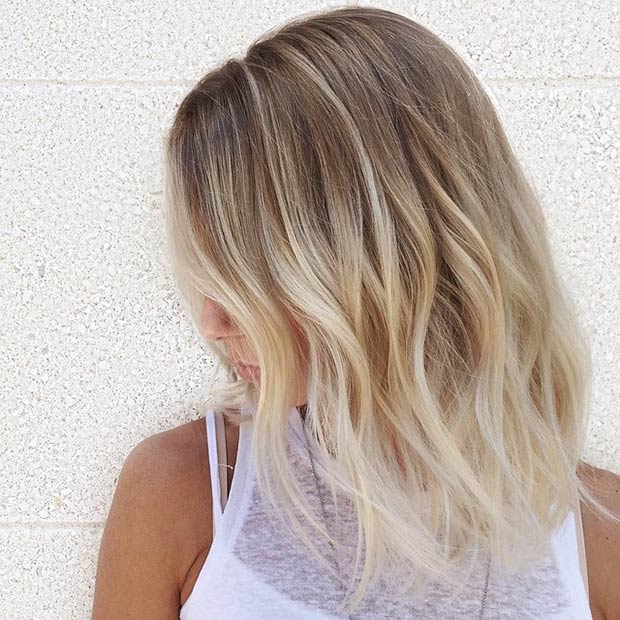 Instagram / hairbyjessica_
Long angled bob hairstyles are great for medium and thick hair, but if you want to create extra volume then waves and ombré hair color trends are on the job!  Long inverted bob hairstyles for fine hair look thicker with defined, loose waves that have a relaxed tousled finish.  And lighter blonde at the tips helps hair look denser, too.
Wedding waves and circlet braid inverted bob hairstyles with dual highlights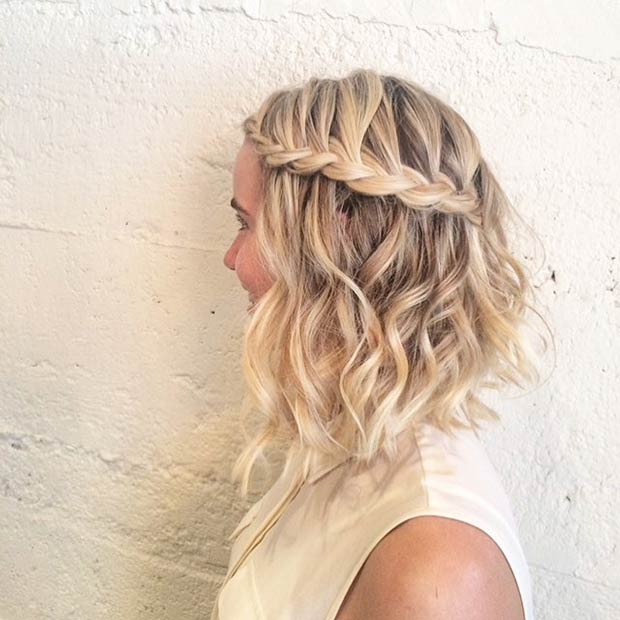 Instagram / vanbraidbar
'Fusion' is the style of this circlet head braid on an inverted bob hairstyle with defined, tousled waves!  It's a great look for a bride who wants a special look, but also something semi-formal and different from the usual bridal hairstyles.  The trendy neutral shades used in this adorable coiffure are great hair color ideas for the new season!
New mink & pearl long bob hairstyles' hair color trends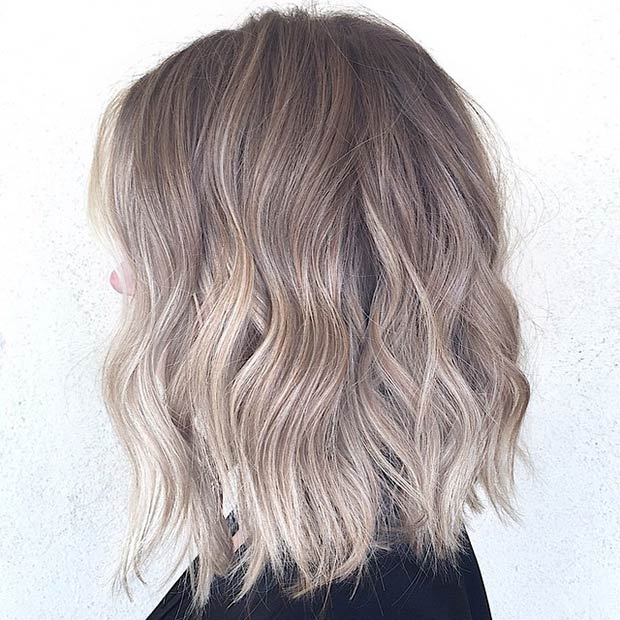 Instagram / hairby_chrissy
Created by an expert in hair color trends, this neutral long angled bob hairstyles' idea is almost drained of color and yet the overall effect is soft, feminine and very attractive.  It's a trendy look, adding extra style to any long, wavy inverted bob hairstyles, with delicate shades of mink and pearl producing totally new hair color ideas!