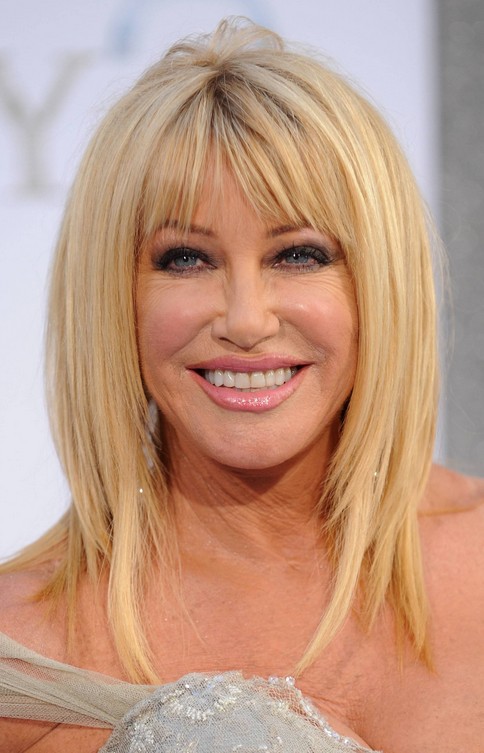 Layered razor cut with blunt bangs for mature women over 60
Suzanne's style is always youthful and here she is with a razor cut look that's edgy and spiky!
The hair is sliced in a lovely curved shape creating attractive natural volume at the sides before ending just below the chin.  The blurred parting gives a casual look and the trendy long fringe is divided to show a little forehead and soften the line.
The ends are heavily textured giving a ragged finish at the tips and the hair beneath the curve is razored into longer strands accentuating the neck, shoulders and décolletage.
The precise, shaggy cutting at the ends contrasts with the smooth hair around the head. And the pale blonde shade is also contrasted by the darker 'street' roots! Here are more hairstyles for women age over 60.