Updated:
Kristen Stewart Elegant Formal Pinned Up Ringlets Updo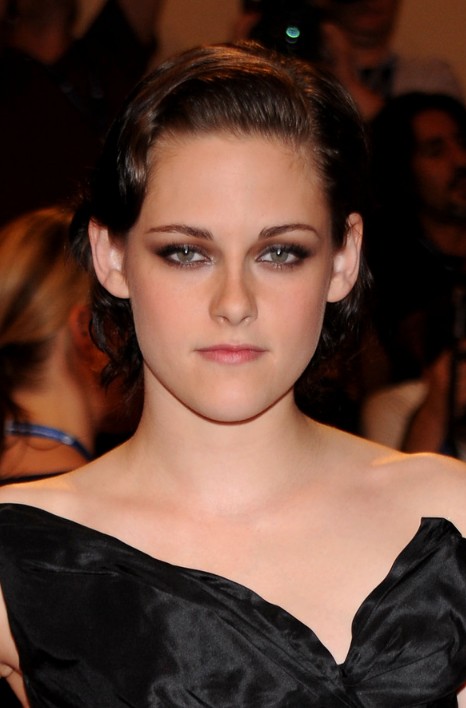 Kristen Stewart is trés chic with this low fuss, sleek and stylish, ringlet look. The hair is parted deeply parted to one side and saturated with styling moose.
From approximately ear level the hair is sectioned and placed into curlers in a vertical position. One curler has been placed in the bangs on the side of the head. The hair is dried on a low heat until set. The curlers are removed and very gently finger combed to loosen the curl and tucked behind the ears. To finalize the look, her eyes have been given a smokey charcoal, adding to the dramatic style.