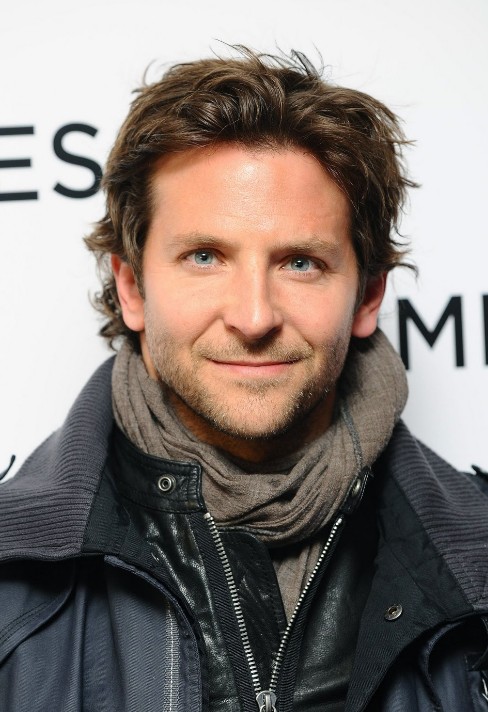 The most popular medium length hairstyle for men
A lot guys love to sport medium length hair, but some of them don't know how to keep it in style. If you also looking for a stylish haircut for men for your medium length hair, here is a great hairstyle from Bradley Cooper, who is know for his cool hairstyles.
This cool layered medium hairstyle requires very little product to maintain. Style, comfort, and ease of care are trademarks of these Bradley Cooper hairstyle.
How to do Bradley Cooper's Hairstyle
If you want to get hair like Bradley Cooper, first things first: grow out your locks. Cooper's hair has mostly been medium-length to long. So if you have a buzz cut or a high and tight, lay off the clippers and let those strands grow. You'll know it's long enough when hair from the top of your head touches below the top of your ears.
Apply a dime-size amount of curl-enhancing balm onto damp hair. Use a vent brush to smooth your strands back away from your face. Allow to air dry. Once dry, rub pomade on your fingers and run them through your hair to create definition. This hairstyle is great for thick hair.