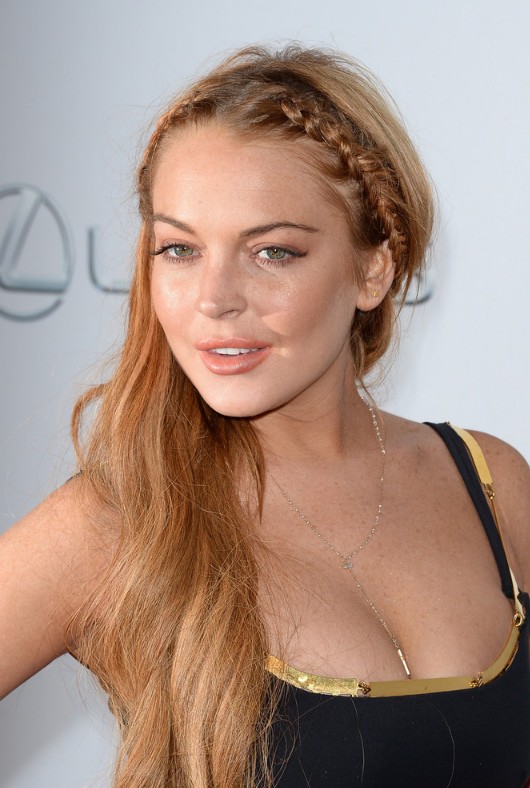 Latest popular hairstyle for women: braided long hair
Strawberry-blonde is hot amongst the Hollywood beauties right now and on Lindsay's super-long hair, it looks absolutely gorgeous!
This shade of blonde is much softer than some of the paler tones and can be more flattering for paler skin tones. Head plaits are great for keeping long hair out of your face on a hot and sticky day and create a lovely frame for the face and a well-defined jawline.
The look is natural, to match Lindsay's fresh-faced makeup look, and combines a symmetrical center parting with an asymmetrical side-swept swathe of beautiful hair!
The long hair falls in natural movement over Lindsay's shoulder, with an attractive hint of wave adding volume and texture to this fresh, youthful look! Find more 2013 – 2014 hairstyles on hairstyles weekly!