Updated:
Brenda Strong Short Curly Ombre Bob Hairstyle for Women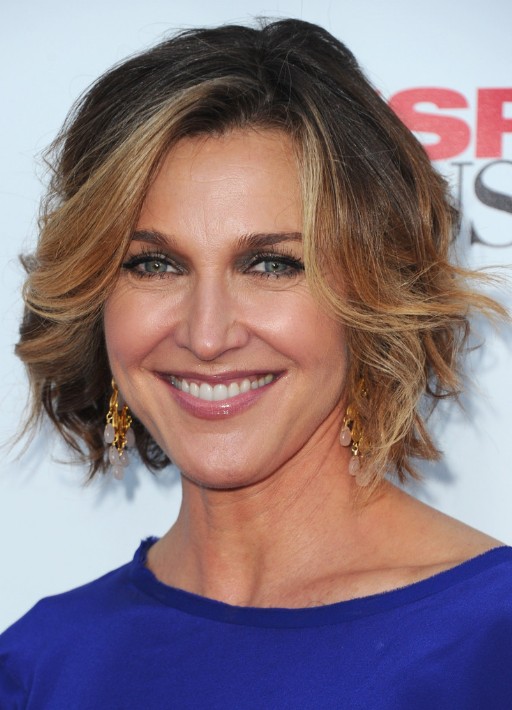 Short hair ideas for women over 50s: the curly wavy ombre bob cut: Desperate Housewives actress Brenda Strong radiates confidence as she gazes out from beneath the wings of her curled out bob hairstyle, she wore a new stylish short ombre hair at present.
If you use your fingers rather than a comb to part your hair, you can achieve the more relaxed and natural part that Brenda has used to underscore her golden blond highlights which are lightest in the front and ends of her hair.  The darker roots of her hair have been teased up gently to add a little volume to this unassuming lovely bob.   Gold-toned earrings with pastel dangling gemstones and a royal blue blouse to reflect the blue of her eyes complete the look of this talented celebrity.