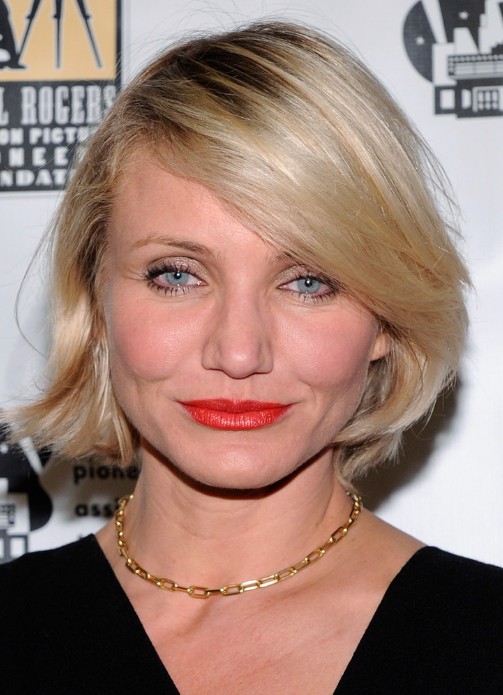 Cameron Diaz Hairstyle 2012: Cute Short Blonde Bob Cut
Cameron Diaz attended CinemaCon 2012 wearing her pale blond bob with side-swept bangs. Younger women should understand that older women look better in shorter hair…. Cameron looks amazing. She is a beautiful, talented actress and the short or long of the hair shouldn't matter…. Her eyes tell her story and that is what the camera wants… Cameron, long or short, you go girl..
Finally! I've been waiting for Cameron to go back to that cute style from "My Best Friend's Wedding" for so long! This is not a great pic of her, but I know it's going to be an awesome look for her. Must be a tough time right now for Cameron seeing ex Justin newly engaged and ex Alex running around with a new blonde. Hope this year is a good one for her.
This is really a great hairstyle for mature ladies. If you have no ideas what hairstyle to wear, try this cute bob cut this time.