Updated:
Carrie Keagan Hairstyle: Cute Short Cut with Bangs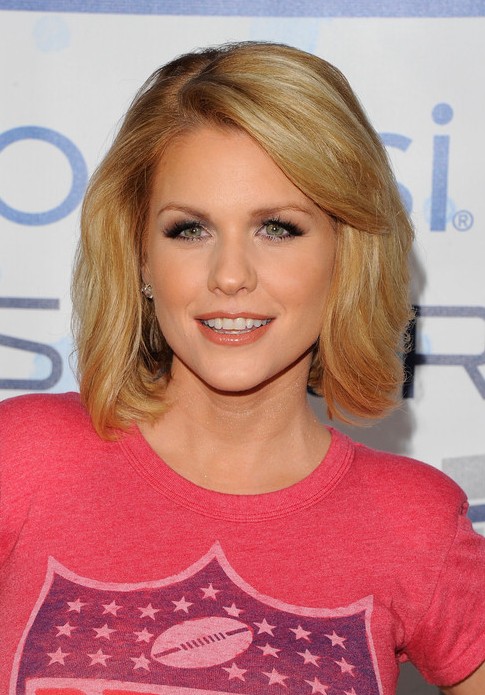 Television personality, Carrie Keagan, looks the all-American girl with her cute shoulder length hair and natural makeup with just a hint of color on her lips and a little black eyeliner to make her sparkling blue eyes pop.
Her full head of flaxen hair is parted on the side with a natural-looking wave and a gentle bend at the tips.  Sporting a special, undefinable vibe composed of a NFL tee-shirt and form-fitting sequined black slacks, Carrie is both festive and casual at the same time.  Her blond hair echoes the vibe with celebratory platinum streaks throughout to add a little fun!