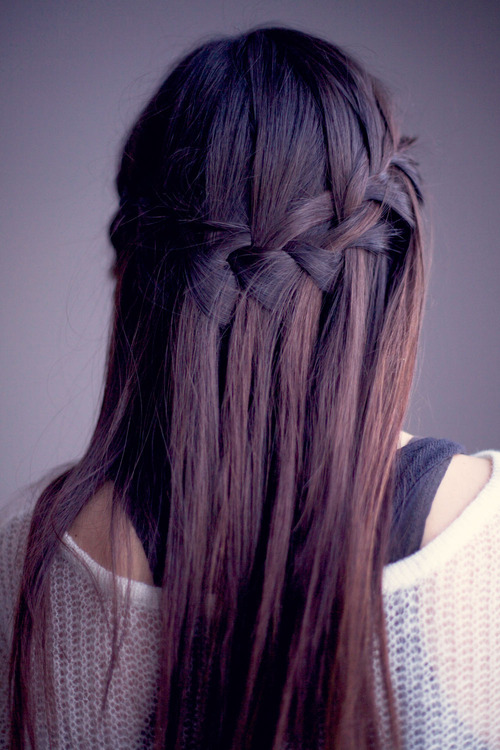 Straight Long Style with Flat Braided Circlet: Cascade Waterfall Braid
This is a super way to pep up an otherwise poker straight and rather uninteresting hairdo, yes, it's a Cascade Waterfall Braid!
A section of hair at the temple on one side of the head is woven into an innovative new braiding style, with produces a flat woven band in keeping with the straight lines of the overall look.
The band forms a lovely decorative circlet around the head, and the vertical strands of hair included in the horizontal braid create an additional, attractive pattern around the top of the head.
Beneath the braided band, the vertical strands fall into trendy separated sections adding yet another layer of fabulous texture to this natural, but super-cool contemporary look!
Do you want to know How to Make a Cascade Waterfall Braid?
You can find the waterfall braid tutorial here.
And here is a How To Do A Waterfall Braid/Cascade Braid