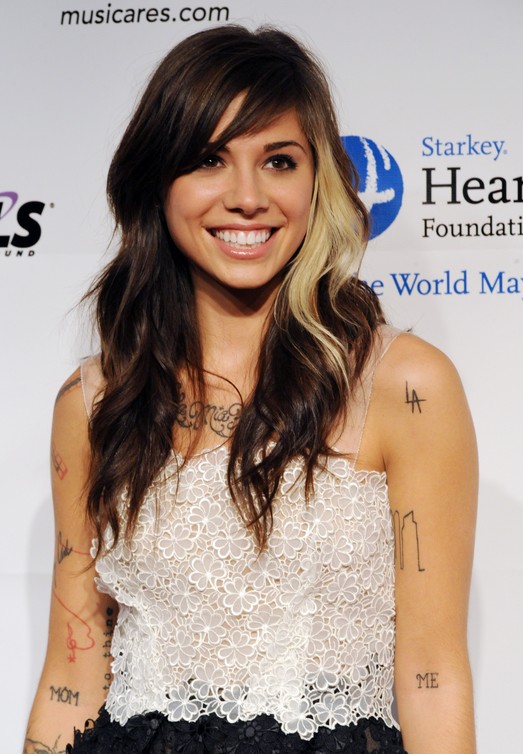 Latest trendy hair style for long hair from Christina
Casual long wavy hair style with side sweep bangs: Here's an exciting new look from this talented up-and-coming singer, songwriter and performer and we wouldn't expect anything less from such a creative individual!
Christina's style is young, eclectic and original and her hair reflects this with a long, lightly layered cut with strongly textured tips.
The top has a short center parting and the front features a long, side-swept angled fringe across the forehead.  The lengths are styled in broken waves which are lightly tousled for an undone look.
And the fabulous asymmetric flash of light blonde on one side shows Christina makes her own fashion trends!  The striking blonde section creates a super contrast accentuating her face in a fabulous, new way!
This style says, 'expect the unexpected' from this fresh, young trend-setter!