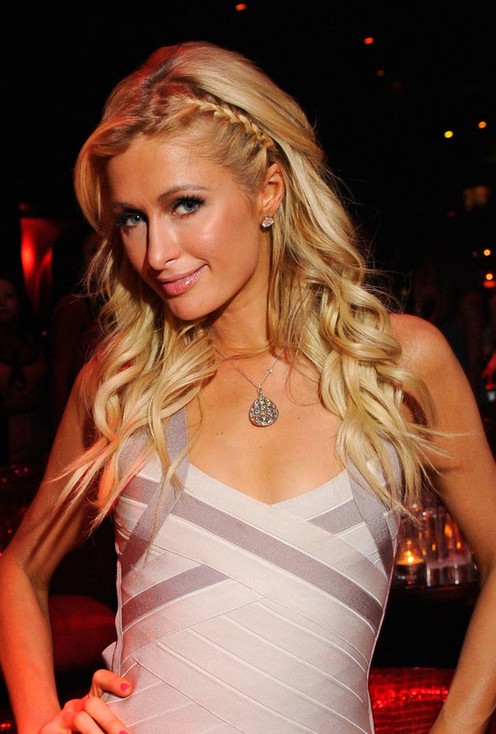 Cute casual long blonde hairstyle for summer: Apart from her wealth, Paris is mostly famous for being a full-on fashion fan!  And if she's wearing it, you know it's the latest trend.
This hairstyle has mixed and matched several contemporary trends to produce an attractive and unique look! Number one is the lack of dark roots!  That's very now!
And the braided hair band is a pretty and trendy way to take the hair off the face for an asymmetric touch.  There's a wonky off-center parting to keep it casual, and a face-framing long fringe ending at eye-level for maximum focus on the eyes!
Add in the defined waves, mixed in with straighter strands, all ending in heavily textured edgy tips and that's a Full House!
And the final effect? It's a beautifully balanced, feminine and flattering hairstyle!