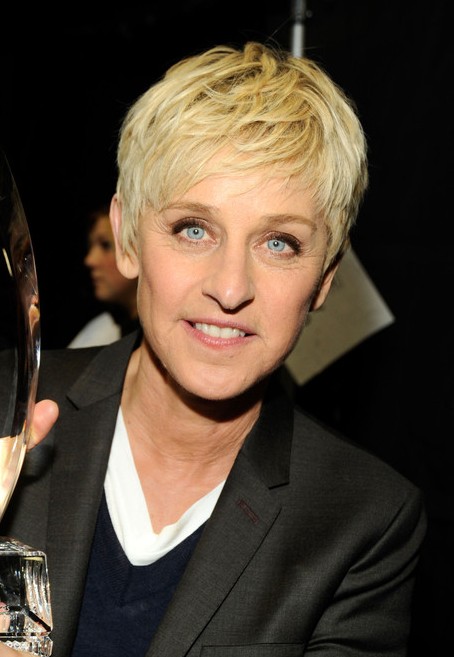 Most popular short hairstyle for busy women: the pixie cut
Ellen Degeneres is a busy, successful talk show host and comedian, so it makes sense for her to have an attractive, but easy to maintain hairstyle.
Ellen's blond boy cut has been her staple style for years. The texture of this extremely funny lady's hair and the rainbow of blond hues in her cropped locks is strikingly evident, demonstrating that a good haircut is the fundamental element of showing your hair's true potential. Since she is holding her award for being one of America's favorite television show personalities, it must be working! And, we all know never to mess with a good thing!