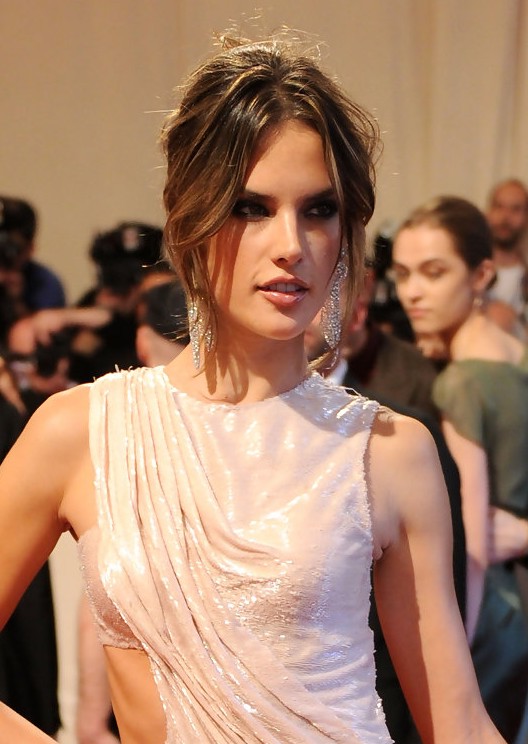 Latest popular hairstyles for women- Alessandra Ambrosio Haircut: Alessandra shows her avant-garde fashion style to perfection with a messy chignon designed to complement her daring, futuristic dress!
The hair is a lovely caramel colour, with some very subtle highlighting in shades of blonde, adding a trendy touch that accentuates the movement and shiny texture.
Alessandra's hair is swept back from just before the crown, leaving two thick sections of hair to create an attractive face framing style from a center parting.
The front sections are layered and then styled with a slight wave, which tapers down to the lightly textured ends.
This is one of those styles off-duty supermodels love to wear, because it is a flattering, up-to-the-minute look that also projects a casual image! Do you love this casual style from Alessandra Ambrosio? Find more medium ombre hairstyles on our site at https://hairstylesweekly.com
* Alessandra Corine Ambrósio is a Brazilian model. Ambrosio is best known for her work with Victoria's Secret and was chosen as the first spokesmodel for the company's "PINK" line.