Updated:
Emma Willis Short Haircut: Sexy Boyish Hairstyle with Side Swept Bangs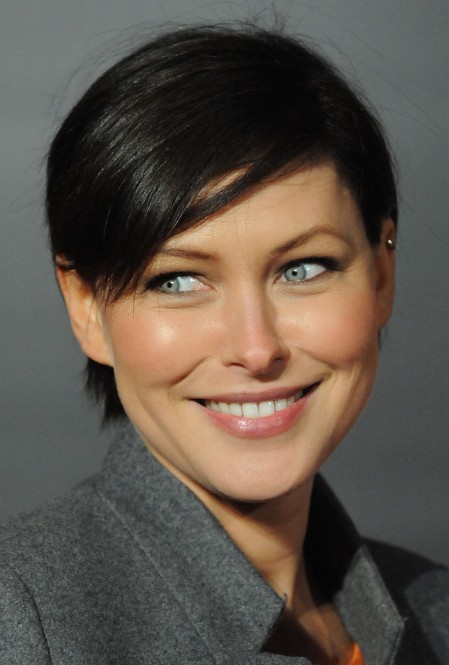 Both the cut and color of Emma Willis' trendy boy cut hairstyle play up the rare and unexpected gray blue color of her almond-shaped eyes.  The darkness of her jet black strands throws back the flashes of the cameras and contrasts with the steel-gray of her stare.
By parting her hair on the side and leaving her ears bare, she is free to showcase the metal stud that has been pierced through the cartilage of her upper ear.  Not everyone is bold enough to wear a boy cut or to pierce their ears, for that matter.  But then, not everyone is the fearless beauty, Emma Willis.