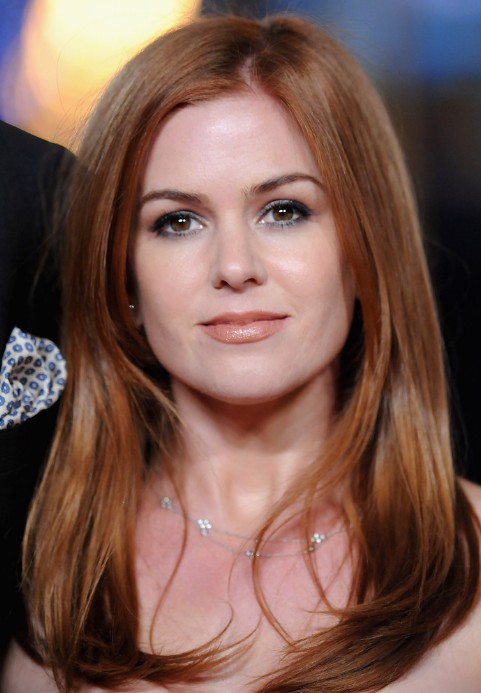 Hot moms hairstyles! Though pictured here in London, England attending the world premiere of the acclaimed musical "Les Misérables," Isla Fisher looks decidedly content.
What has merited the Mona Lisa smile and dreamy look in her warm brown eyes? Perhaps the auburn tones of her downy locks which remind of an autumn leaf? Is it the slightly off-center, casually done part which softens her long straight cut? Or even the bend at the ends of her hair which looks all the world like it is trying to give her a snuggling embrace? We, too, would give her a big cuddle…if we were her hair! This fire red hairstyle is perfect for cold days! If you are looking for a new bright colored hair for your long hair, you should never miss this one.
This casual long straight hair style is great for Oval, Oblong, Square, and Diamond face shapes.