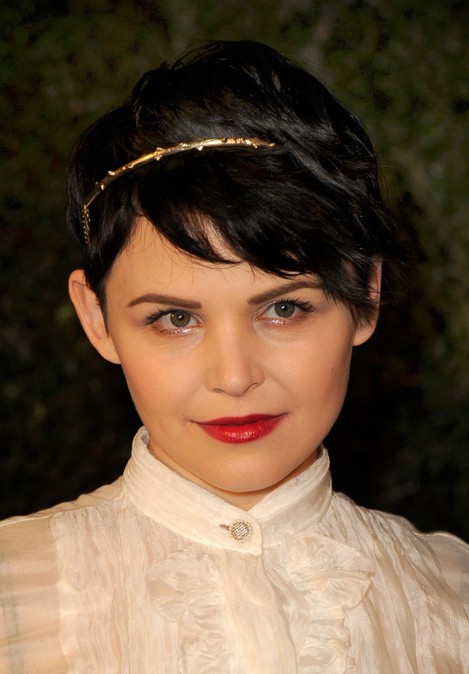 Celebrity cute layered short black hairstyle with side swept bangs for women
One of the issues most commonly faced by us gals with short hair is that it cannot be pulled into a ponytail or fashioned into a bun.
Without the option of either of these go-to styles when you want to control flyways or hold your hair in place, what is a girl to do? Ginnifer Goldwin has devised a unique solution to this problem by wearing a cute, metal headband in a beautiful gold tone that plays perfectly against her dark, shiny cropped layers. The dainty gold hair accessory coincides completely with the feminine, proper look created by her ruffled ivory chemise with a single rhinestone-encrusted round button.