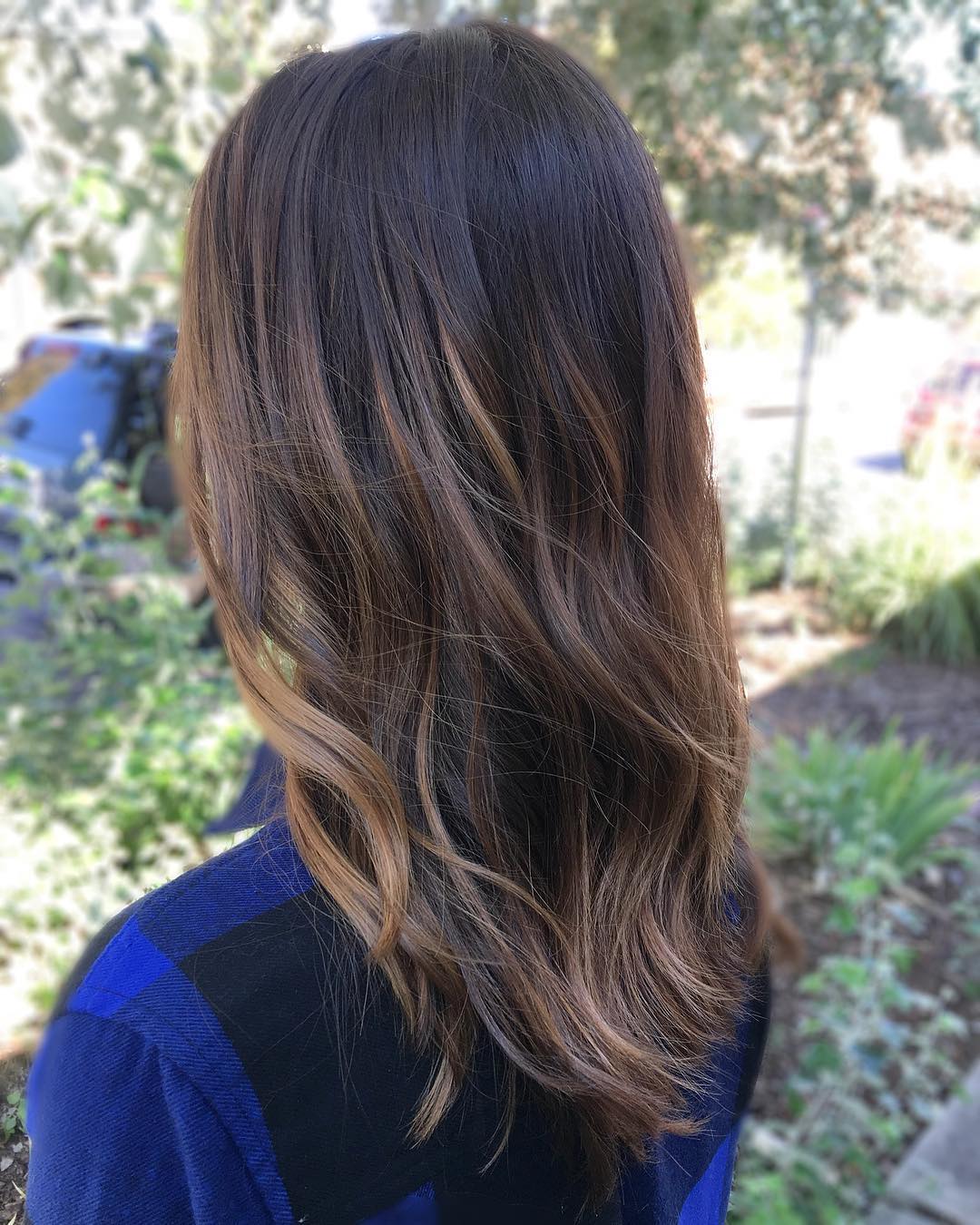 Why should blondes have all the fun? Brunette hairstyles are criminally underrated. Brunettes are renowned to as stable, intelligent, and sophisticated. If you want to pull off a sophisticated, elegant look, go with brown hair rather than blonde. Brunette hairstyles are classy, glamorous, and flattering for a wide range of face shapes, skin tones, and natural colorings.
Keep in mind that each and every brunette style you'll see in this post features long hair that is styled to be wavy. However, that doesn't mean you have to have long, wavy hair to rock any of these styles. These versatile and diverse glamorous brunette hairstyles can flatter a wide range of hair types and lengths. With that being said, they are designed specifically for longer hair.
These 6 trendy brunette hairstyles are ultra-glamorous. They are perfect for natural brunettes who are looking to add dimension to their look, or natural blondes who are considering going darker. Perfect for any season, these 6 stylish brunette haircuts are sure to add on-trend style and sophisticated elegance to your look.
1. Long Wavy Dark Brown Hair with Subtle Highlights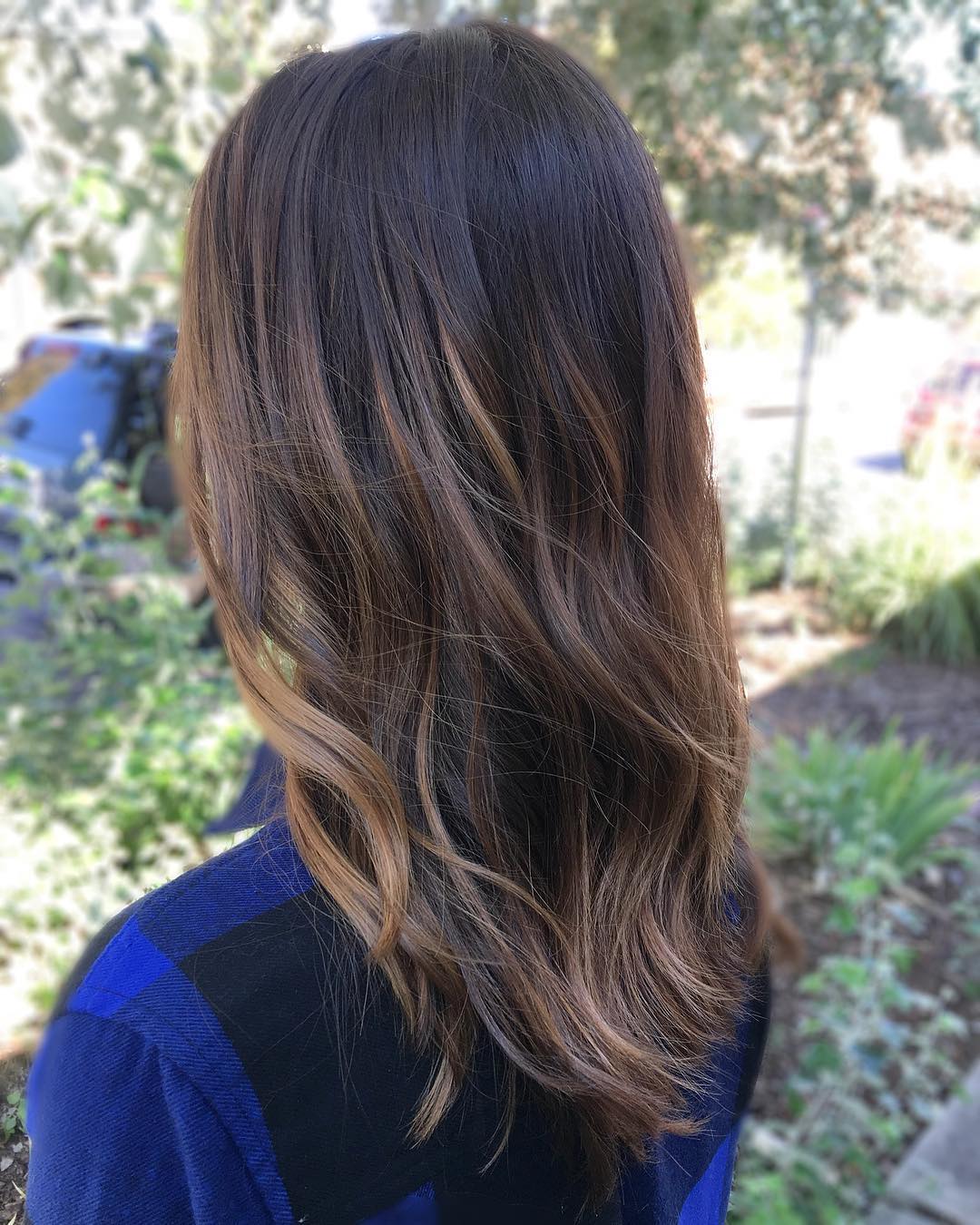 Subtle highlights can do wonders to brighten up a brunette hairstyle that is in need of a little touch of light and luminosity. Take this long wavy dark brunette look, for example.
It features a rich, deep brunette base with very subtle dark blonde highlights that add brightness to this look but allow it to maintain its natural-looking finish.
Bleach can wreak havoc on even the healthiest hair, but these subtle highlights don't do anywhere near the same kind of damage as all-over bleaching. Save your tresses and go lighter and brighter with this long wavy dark brown highlighted style.
2. Long Wavy Warm Brunette and Blonde Balayage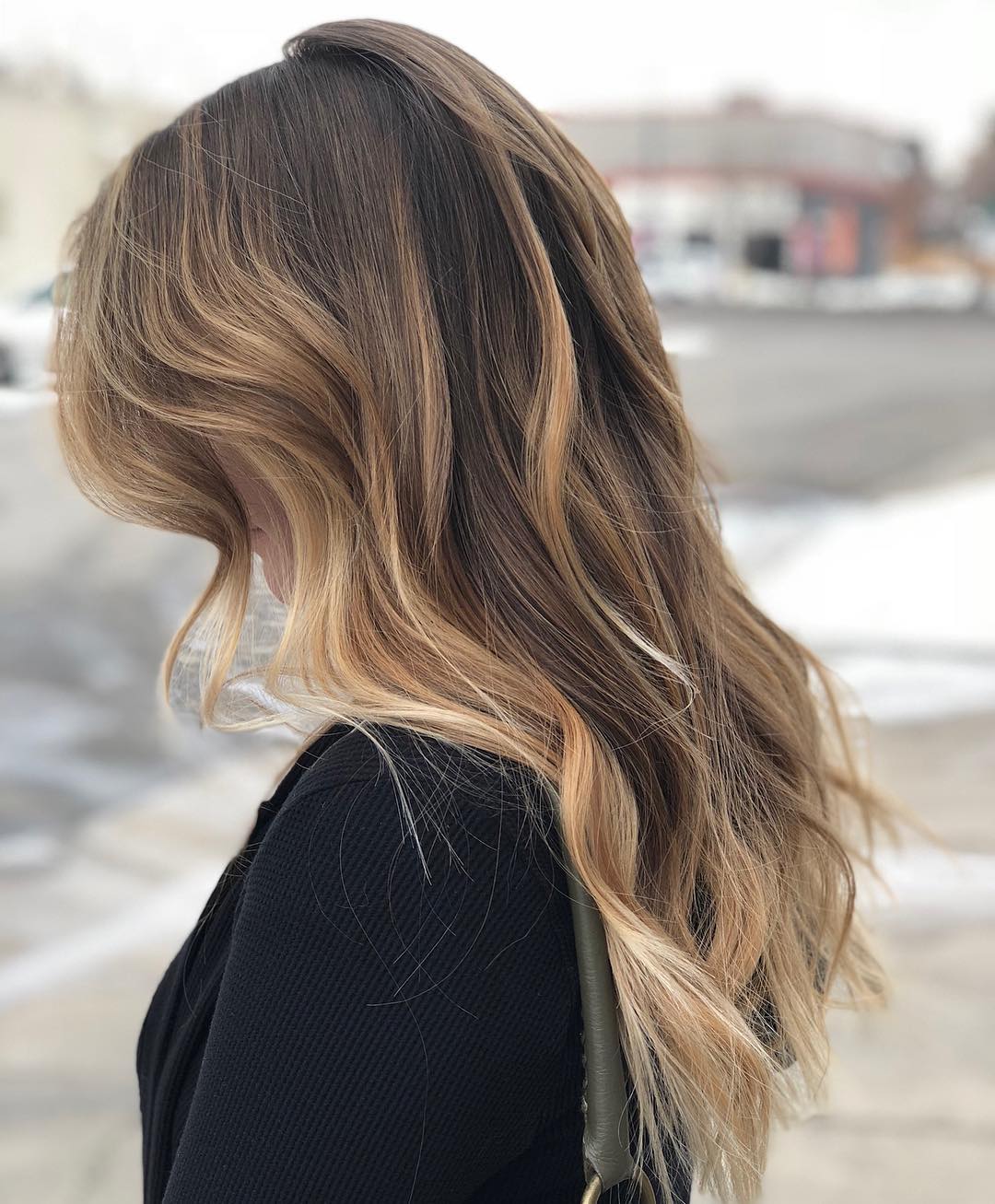 Adding warm blonde tones to brunette hair can do wonders to brighten up your look without causing too much damage to your tresses or lightening your hair too much. You can add some blonde tones to your hair and still be a brunette, as this gorgeous warm brunette and blonde balayage style proves.
This beautiful warm-toned balayage blends together rich brunette tones with lighter shades of honey blonde. Together, these shades blend seamlessly with a smooth, streamlined finish. The honey blonde shades add warmth to and brighten this rich brunette style, while its foundational brunette tones give this look structure and a multi-dimensional finish.
3. Long Wavy Cool Brunette and Blonde Balayage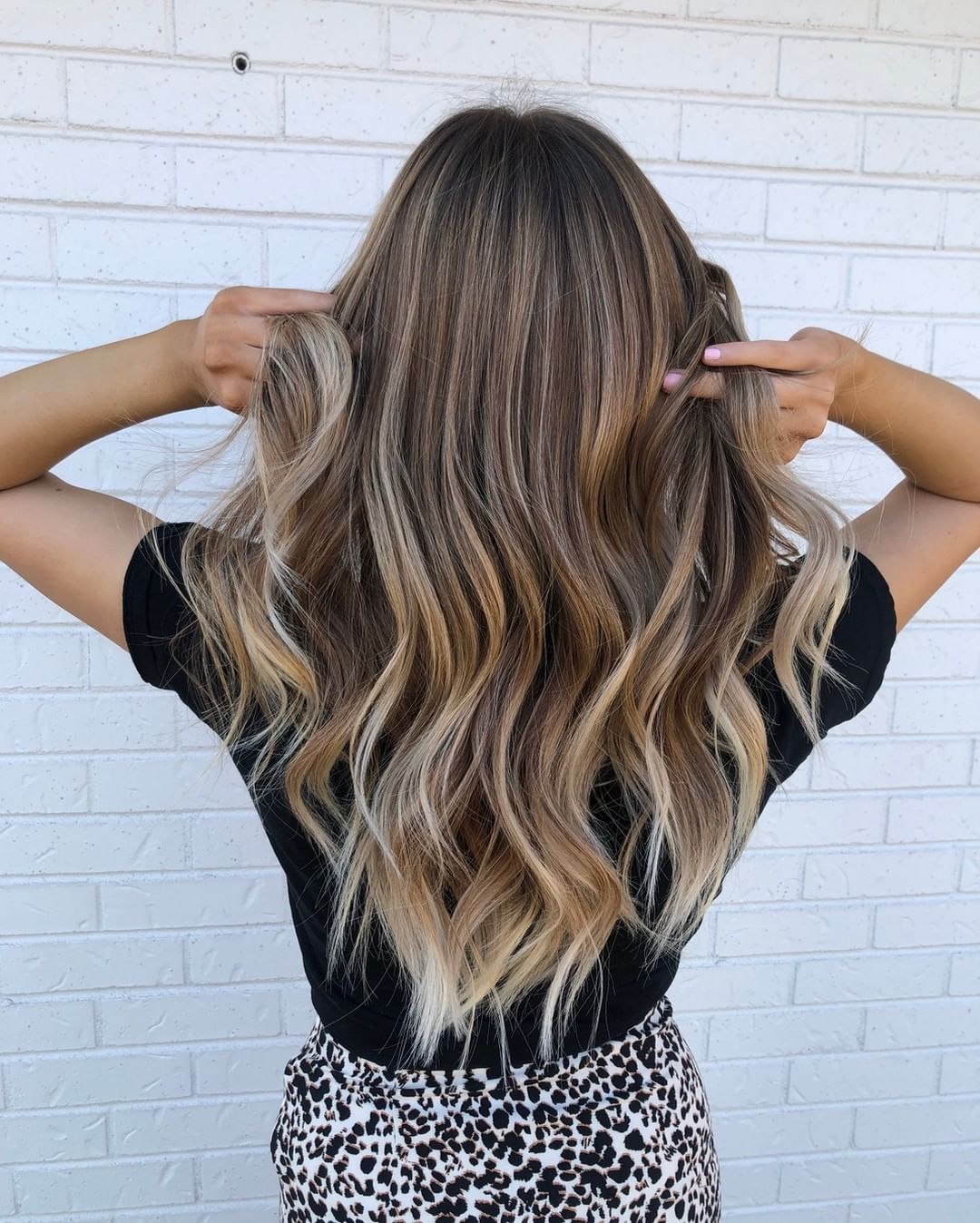 As the weather gets warmer, you might be tempted to go lighter with your brunette hair. This beautiful brunette look is bright, fun, and perfect for summer.
It blends together medium brunette roots and under layers with cool blonde tones that brighten up the top layers of this cut. This cool-toned brunette and blonde balayage style is especially flattering for women with light to medium skin tones that have natural cool undertones. (https://hairstylesweekly.com/)
4. Long Wavy Golden Auburn Hair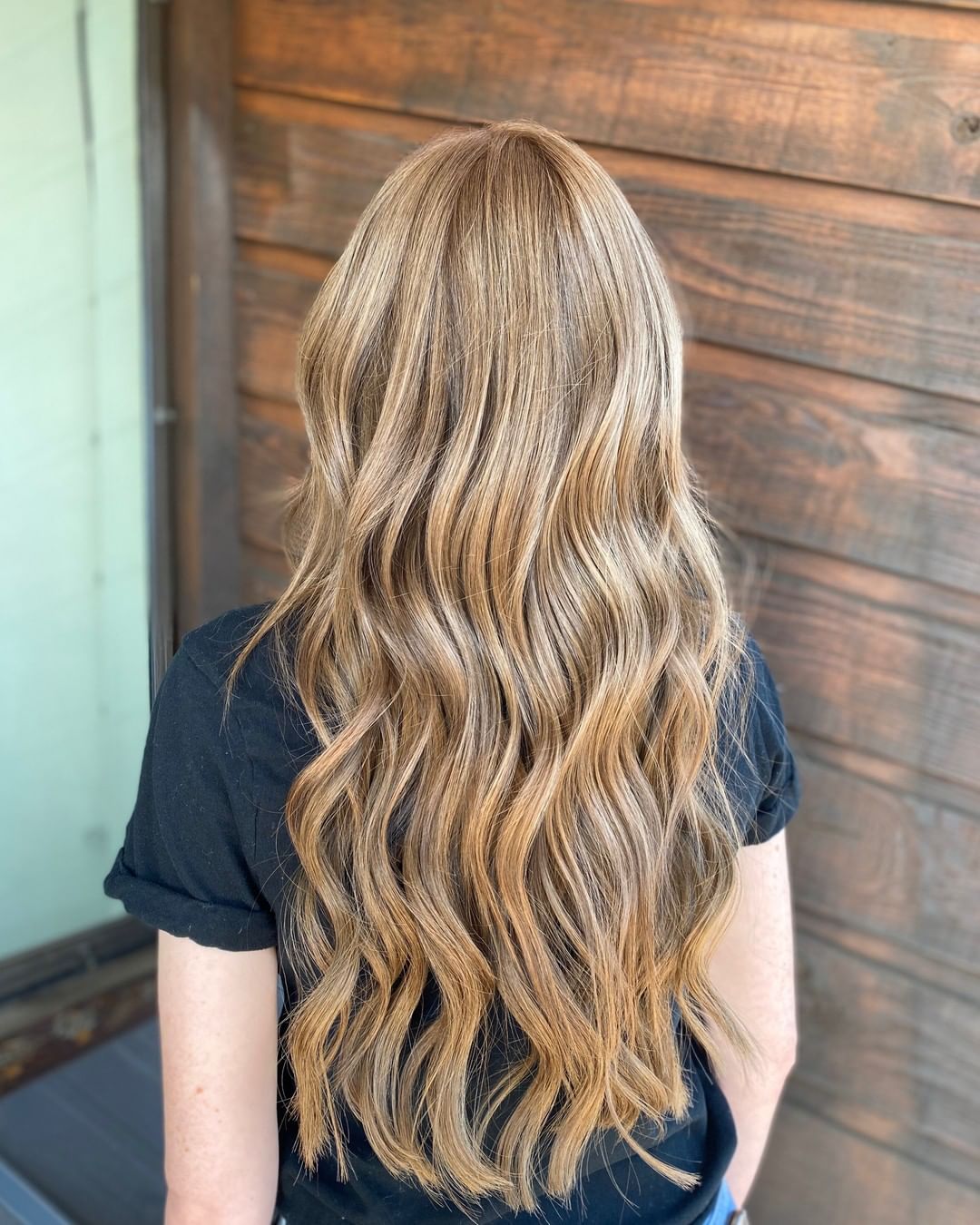 This gorgeous auburn style puts a twist on classic brunette hair with its ultra-warm finish.
This beautiful, long wavy auburn hairstyle brightens up your look and is sure to turn heads on the street. Due to its warm-toned finish, this look is especially flattering for women with light to medium skin tones with naturally warm undertones.
5. Long Wavy Honey Bronde Balayage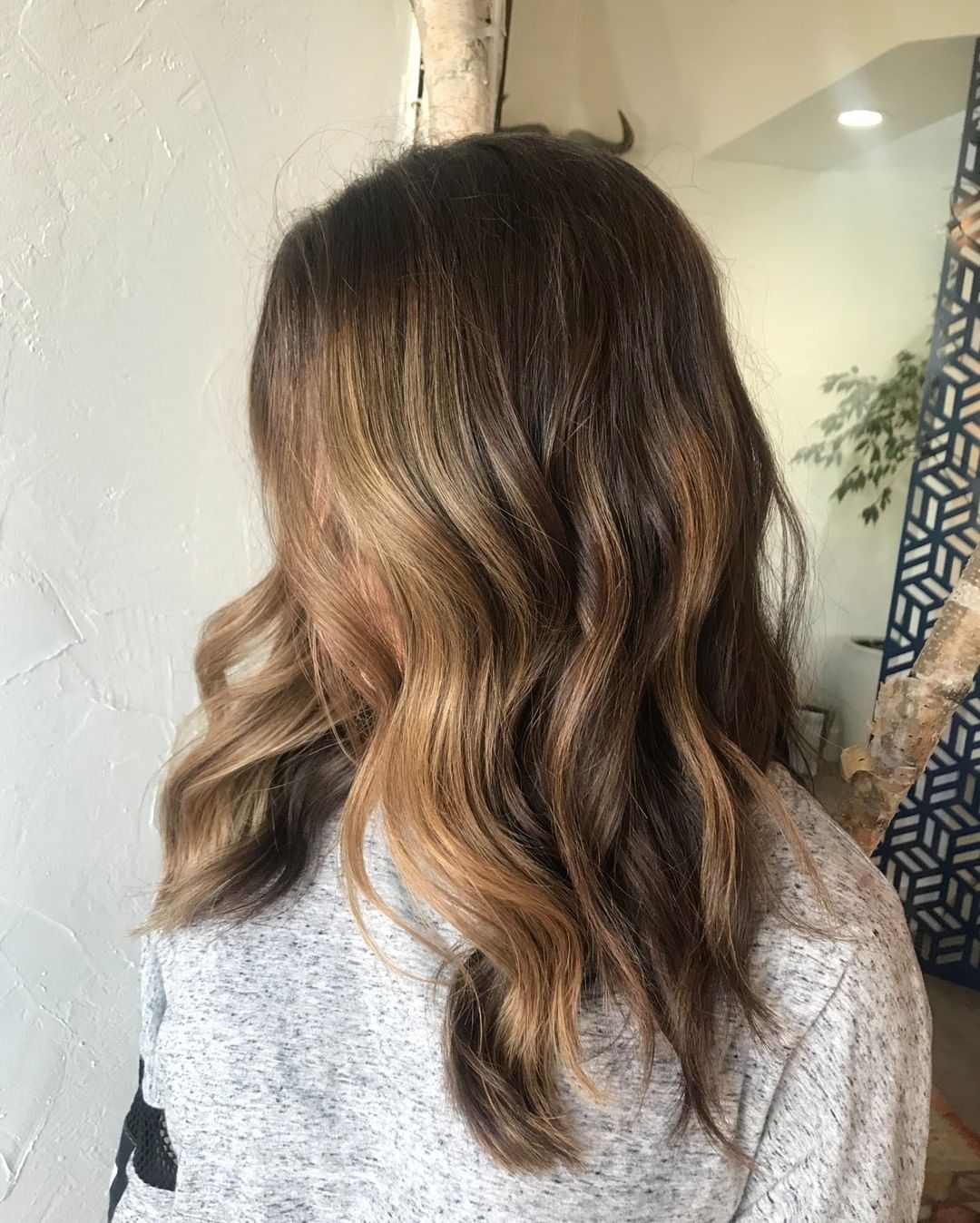 This honey brunette balayage look blends together multiple different shades of warm-toned brunette and blonde tones to create a gorgeous, bright bronde finish. The term 'bronde', of course, refers to hair that is somewhere in between brunette and blonde. It isn't quite brown enough to be brunette but it isn't quite blonde enough to be really blonde. Bronde is the perfect classification for this brunette and blonde balayage look.
It includes multiple blonde tones that lighten and brighten up wide sections of this hairstyle. These blonde tones blend seamlessly in with deeper brunette roots and under layers with amazing results. All of the shades in this look are warm, which makes this blonde balayage style ideal for women with light to dark skin tones with natural warm undertones.
6. Long Wavy Dark Brunette and Auburn Ombré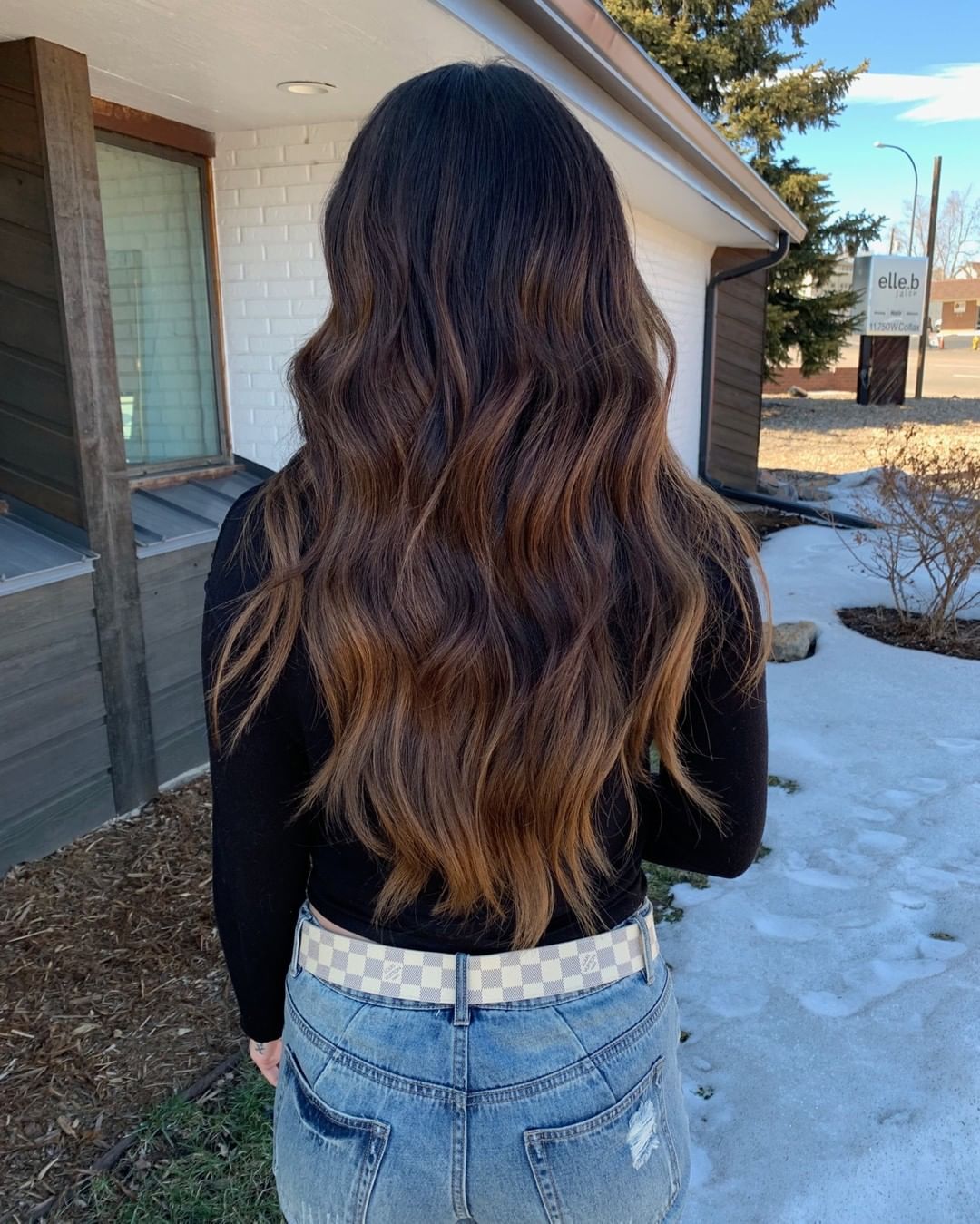 Auburn tones add a fiery finish to this dark brunette look. If you have dark brunette hair, it can be tough to go brighter without going lighter. However, auburn tones offer the perfect solution if you want to brighten up your brunette style without adding blonde or lighter brown tones.
This look shows just how eye-catching shades of auburn can be in a deep brunette style. It starts with deep, dark brunette roots and gradually fades into a bright, rich auburn color. The best part about this ombré style is that it looks completely natural. Its dark brown shadow root gives it a natural-looking finish and helps you extend the amount of time you can wait before going back to the salon for a root touchup.
Styles: elle.b Salon