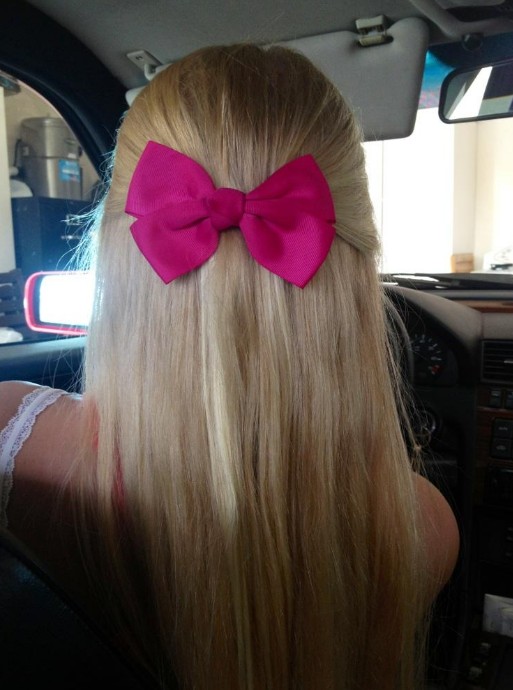 For sheer elegance it's pretty hard to beat this timeless, youthful style, this style is perfect for spring~
The simplicity of the styling is intended to accentuate the wonderful, delicate shade of pale golden blonde that catches and reflects every scintilla of light to produce a constantly changing shimmer of beautiful colour tones.
The hair is brushed back from the forehead and temples to form a swathe of horizontal lines at the sides, contrasting with the vertical fall of the hair underneath.
The pert little hot-pink bow at the back is a delightful touch of sassy cheekiness, which says that underneath the beautifully brushed and smoothly styled hair, there lurks a girl with a very playful personality!
Find more cool hairstyles for girls on Hairstyles Weekly ;-)