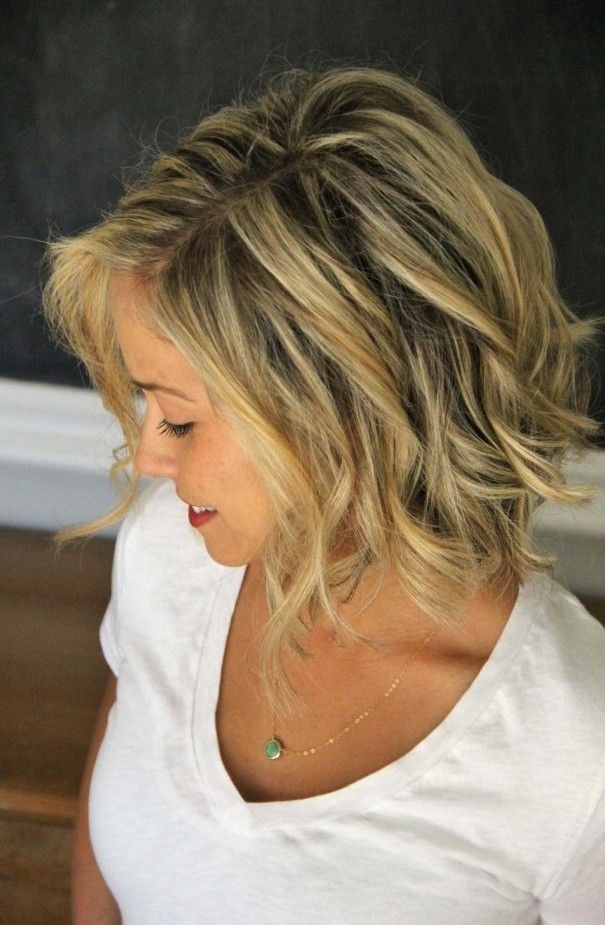 Latest popular hair styles for summer – the soft wavy bob cut
Long and short bobs like this are proving very popular with the rich and famous for 2015. In fact, Kim Kardashian has cut her long hair into a medium-short haircut just like this, for her appearance at NY Fashion Week! And if that isn't a clue that it's a hot look – I don't know what is!
It's basically an A-line bob graduated from a shorter back to long disconnected strands hanging to a length between the chin and collar-bone. This versatile long-at-the-front, short haircut can be styled to be glamorous or attractively casual and can be worn on fine, medium or thick hair, which is very unusual!
On thick hair, the bulkiness can be removed by having sliced layers tapered down to feathery textured tips. So it's a great style for getting control, without any bushiness, and can be styled smooth or wavy!
If your hair is fine and you don't want to go for a layered, pixie-short hairstyle, this 2015 haircut can make use of several visual tricks to add volume and depth. On straight, fine hair twisty waves add width and body. Plus the darker roots, with light golden highlights and touches of medium-gold also add dimension to fine hair!