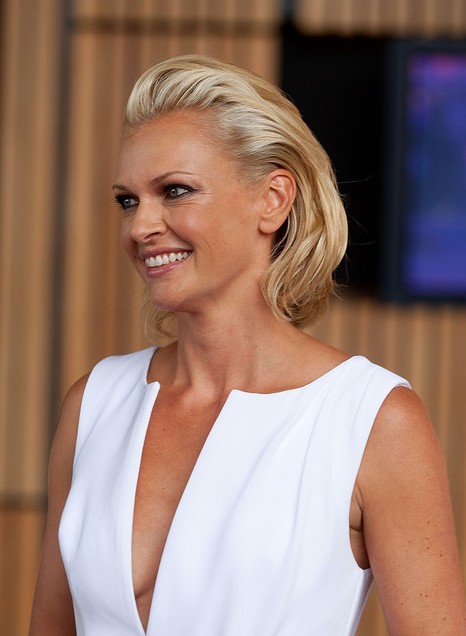 You have come to the right place for great style ideas for your Medium Length Bob and the tips on how to get it done at home!
Always begin with freshly washed hair which has been towel dried. Apply a good holding product, such as gel or mousse-work through to ends in order to distribute the product evenly. Place your part where you want it and comb basic style into place. Allow hair to dry naturally, or use a hood dryer.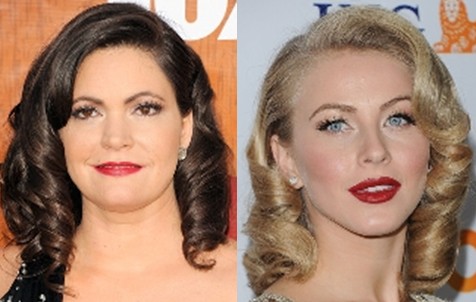 The two beautiful styles above while they look different, are styled in very much the same way. The first is a mass of gorgeous curls with a hint of vintage Hollywood. The second, is pure Golden Age of Hollywood-you will look like a Starlet from days gone by, don't forget the bright red lip!
These styles are easily done with hot-rollers; you will be using the medium to large rollers. Begin by making two sections right in the middle of your forehead, each should be the length and width of your roller or less-the smaller your section, the curlier your style will be.
Comb one section straight up, then back till you are holding it just above the scalp-keeping good tension on the roller, wrap section toward forehead and secure. Roller should be sitting right on top of section and should not wiggle around, repeat with section next to it-these two curls will form the wave over the forehead.
Continuing with same size sections, direct the ones in the crown down, and the wrap the sides forward, toward your face.
Direct the sections in the back down. Be sure to allow rollers to cool completely before removing them-when they are removed, be careful not to pull too much on curls as you unwind them. When all curls are in place give them all a light spray with medium hold hairspray, allow to dry.
To style, carefully comb each curl out individually then comb into place, using pictures for reference. Spray all with medium to extra hold hairspray to finish.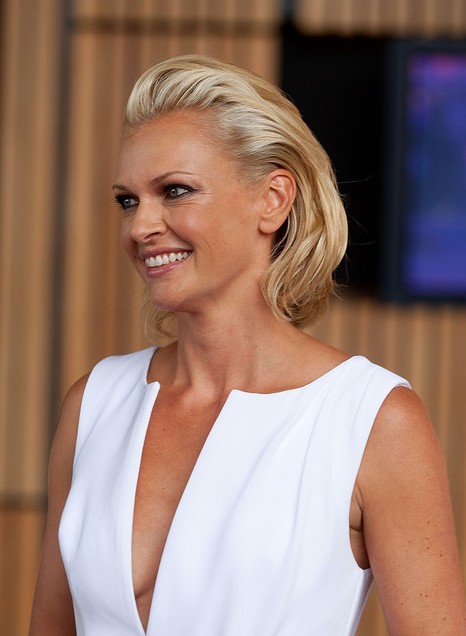 For a formal look that can be worn dry, or in a "wet look"- Use a large barrel curling iron and curl, everything on sides down, bang and crown back and the back is directed down as well. To comb out just brush through it so that your hair has a pushed back look as above. Spray with a medium to extra hold hairspray.
Don't forget the hair jewelry, as it is hot for the New Year! Hair combs, jeweled pins, flowers or decorative chopsticks will be all the rage.