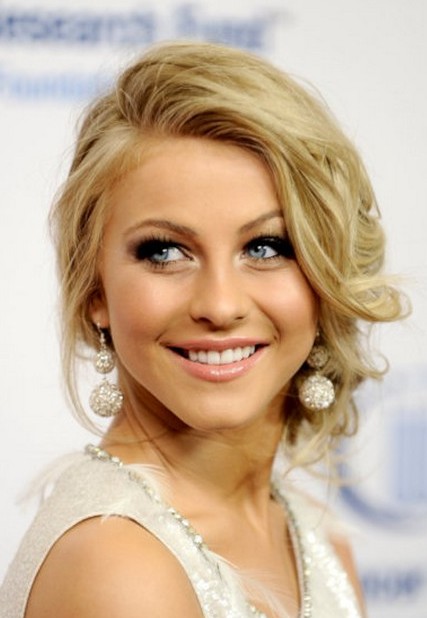 Prom is the most important event in many teenage girls' lives, and therefore the prom hairstyle is an incredibly important part of the ensemble.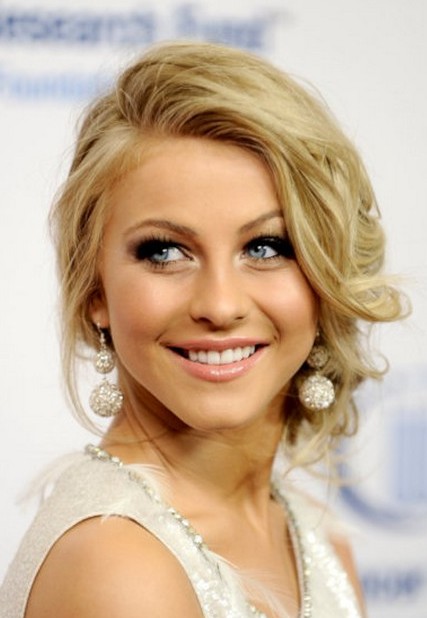 Prom hairstyles in 2013 will feature luscious curls or waves, multiple layers around the face, long bangs, fresh curls, and medium to shoulder length hair which brings out the femininity and style of trending divas. In addition, females may opt for a similar yet less finished look; with soft twists combining the curls with styles that are partial up-dos and partially down. Long bangs, especially large or sultry bangs that are swept to one side will be a hot trend for prom hairstyles 2013 as well.
[one_third last="no"]While the emphasis this coming prom will be on curls, straight hair will still have its place among the popular prom hairstyles. For those who do not wish to spend hours working on hair, or spend hundreds of dollars for one night, straight hairstyles with texture as well as a sleek mirror-shine (without a greasy look) will also be popular.[/one_third][two_third last="yes"]Girls who wish to try setting the trends can attempt a more daring style, such as a shoulder length bob, similar to those of the late '70, or the popular yet very short cut worn by famous celebrity and actress Alyssa Milano.
It is important to remember to always have a fallback style, in the event that your hair refuses your chosen prom hairstyle. Having a bad hair day on prom night is the worst case scenario; however it is important to be prepared. Many females choose the popular French braid as a backup prom hairstyle that can add class and control to any bad hair day.
[/two_third]
Model Chignon (bun) Latin style will be a trend in 2013; putting flowers on the bun is a beautiful way to accessorize this look as well. This particular trend is similar to the style of Penelope Cruz or Salma Hayek. A simple variation is to have braided hair to the left and right sides, accessorized with flowers as well.
For a prom hairstyle that leaves a simple impression, consider a style pleated in the front to one side and separated by a small hair, or hair styles that are curved and only allowed to fall down. These types of hairstyles are perfect when paired with a strapless prom dress, as they are very simple, yet capable of creating incredible appearance. In addition, different hair accessories can be combined to offer a custom yet trendy look.
Choosing the right accessory will take you from being attractive to absolutely stunning. In 2013, bejeweled hair sticks or vintage hair combs will be popular. However, regardless of which you choose it is important to be certain the hairstyle, dress and accessories are all complimentary.
Prom hairstyles 2013 will bring out the feminine side of teenage girls this year, while also showing their inner strength and beauty. Not only will these hairstyles add to the significance of the special event, they will help make lasting memories as the young women become adults.