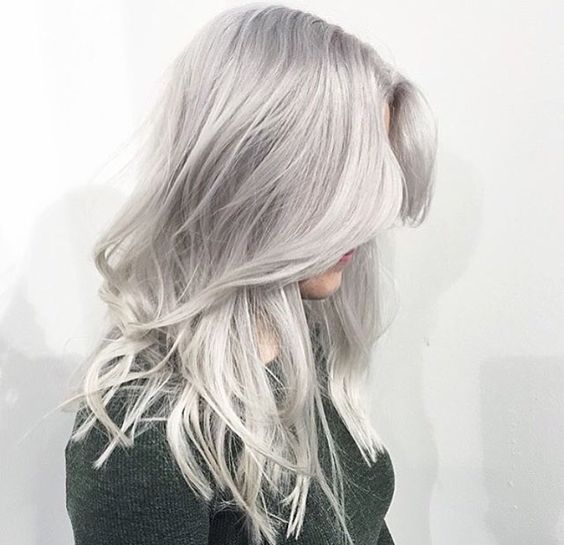 When most people think of gray hair, they probably think of something you can go to a salon to get covered up with dye. Interestingly enough, the latest trend in the beauty world is gray hair. Many young people who are not yet afflicted with natural gray strands are opting to intentionally dye their hair gray for a soft, cool finish.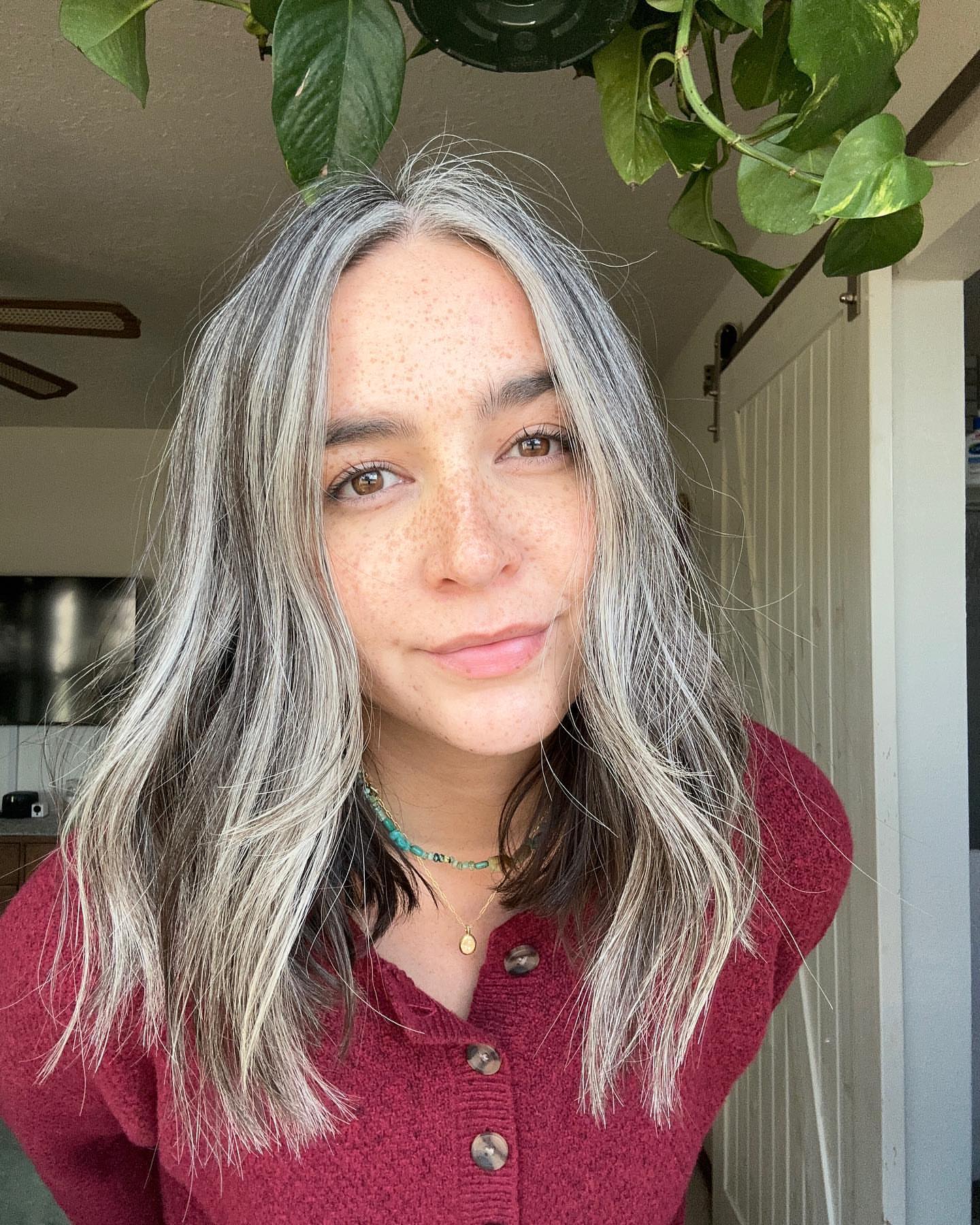 If you're interested in trying out the gray hair trend, keep reading to learn how to pull off the gray hair trend correctly.
| Hair Style/Color | Description |
| --- | --- |
| Silver Fox | A classic and elegant look featuring a full head of gray or silver hair. Can be tailored to suit various hair lengths and textures. |
| Salt and Pepper | Embraces the natural blend of gray and colored hair, giving an effortless, chic appearance. Perfect for those who want to transition gracefully into gray hair or prefer a low-maintenance look. |
| Balayage and Ombre | Hair coloring techniques adapted for gray hair, creating a seamless transition between shades of gray and other colors. Customizable to suit personal preferences and create a unique appearance. |
| Platinum Blonde | A cool, icy shade of blonde that is close to gray and can be a stepping stone for those who want to transition to a fully gray look. Particularly popular among younger individuals who want to experiment with gray hair. |
| Gray Pixie Cut | A short, edgy hairstyle that is perfect for showing off gray hair. Versatile and low-maintenance, making it an excellent choice for those who want a stylish, fuss-free look. |
| Gray and Pastel | Gray hair combined with pastel colors like lavender, pink, or blue for a playful and creative approach. Especially popular among younger people and can create a unique, eye-catching style. |
| Natural Gray Curls | Embracing the natural texture of your hair while going gray can create a beautiful and unique style. For those with curly or wavy hair, allowing your natural curls to shine with your gray hair can be stunning and low-maintenance. |
Popular gray hair styles
1. Go Cool Blonde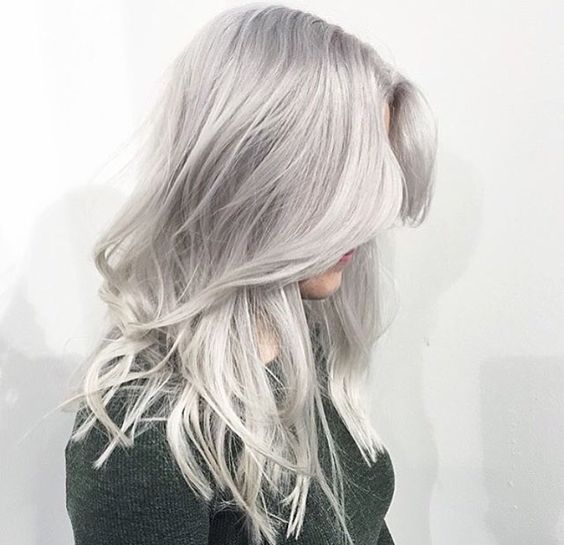 Rather than telling your hair stylist that you want gray or silver hair, opt for a cool blonde tone instead. A cool-toned platinum blonde color will give you the gray tint you're looking for without appearing overpoweringly gray or silver.
2. Be Aware of Weakening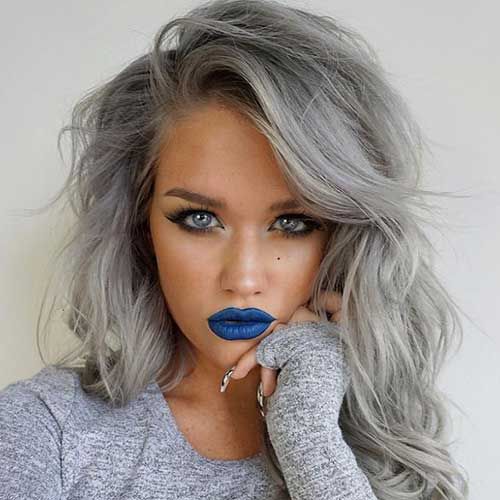 Unless you have naturally platinum blonde hair, dying your hair gray requires extensive bleaching beforehand. Bleaching your hair can be extremely damaging to your hair and can weaken it significantly.
If you are used to having strong, thick hair naturally, you need to be aware of the extensive damage that the chemical bleaching process can have on your hair before you jump right into the gray hair tend.
3. Keep Your Roots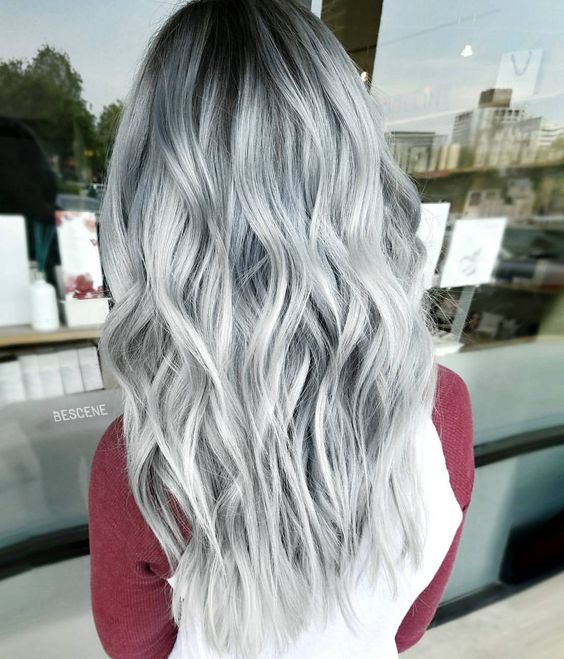 If you have a warm skin tone, you might think that there's no way you can pull off the gray hair trend. This is far from the truth. While gray or silver hair does complement cool skin tones more seamlessly than warm complexions, women who have warm-toned skin don't need to feel excluded.
Instead of dying all of your hair gray or silver, ask your stylist to avoid coloring your roots and keep them the natural color of your hair. Keeping your roots natural and blending the gray down lower helps the gray shade look more natural against your warm skin.
4. Try Purple or Blue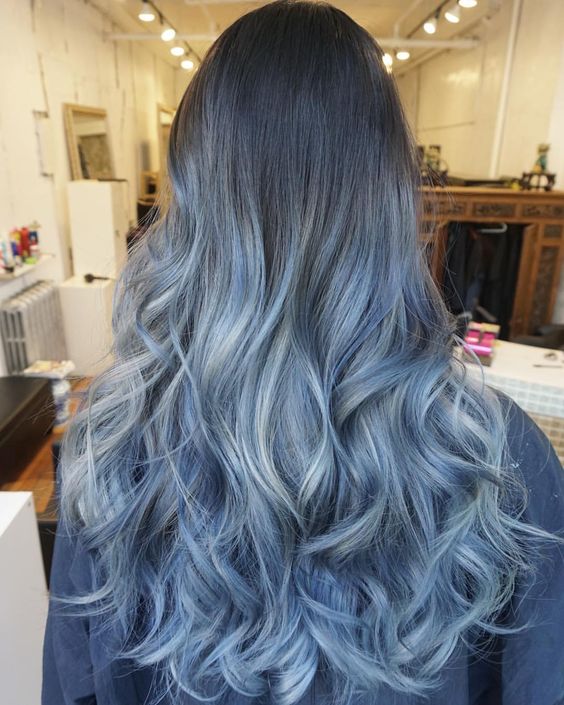 If you're interested in incorporating a fun color into your new hair, purple and blue are excellent cool colors that complement gray or silver hair flawlessly. Try adding purple or blue streaks, tips, or roots to your gray or silver hair to add a touch of adventurous fun to your new hairstyle.
5. Don't Go All One Color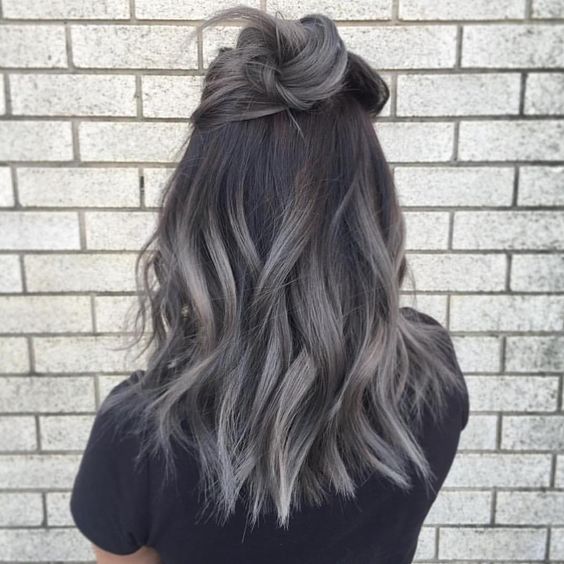 Dying your hair a blunt gray color is not likely to work out well. This is why dying your hair at home (at least for such a drastic color change) isn't the best idea. Instead, go to a salon and request that they add a blend of different shades to your hair to create a more seamless, natural look.
6. Use the Right Products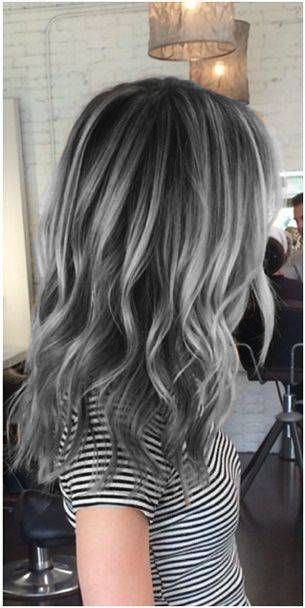 Like any bleached, dyed, and processed hair, gray or silver hair requires special products to maintain successfully. Professional shampoos, conditioners, and styling products straight from your hair salon are more expensive than the products you can find at Target. However, they are usually your best bet for keeping your hair looking healthy and your color locked in. Ask your stylist what they recommend you purchase after your appointment to get the best, specialized advice.
7. Wait to Wash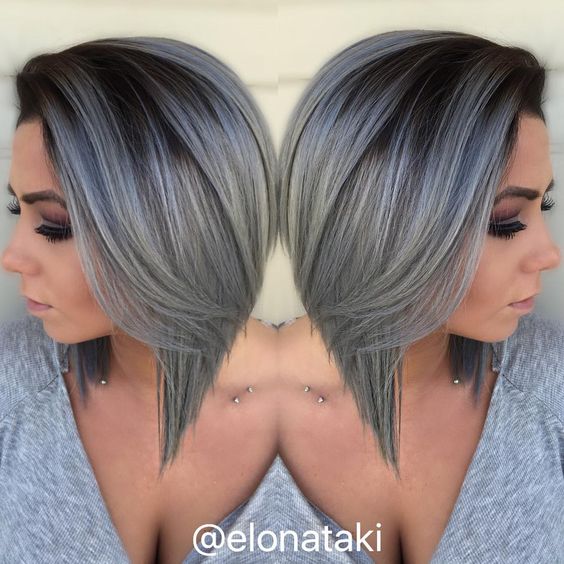 Gray hair is one of the most difficult colors to hold in your hair. The trick is to make sure that your gray shade does not fade into a weird, blueish white mess. To achieve this, wait as long as possible before washing your hair immediately after you get it dyed. Waiting two to three days is a good start. After that, try to avoid washing your hair in extremely hot water; stick to lukewarm instead.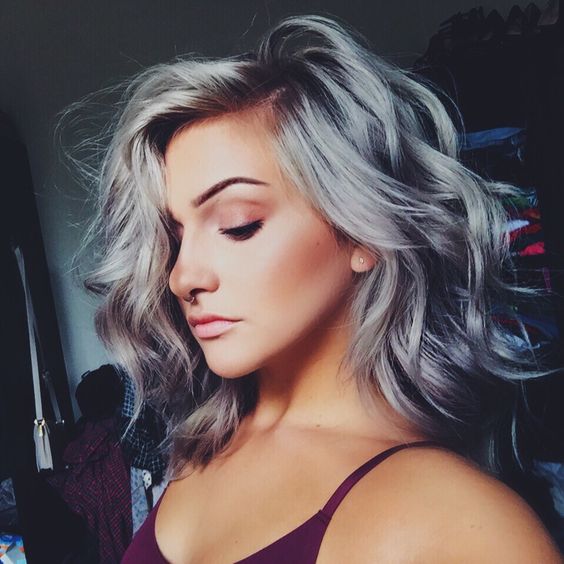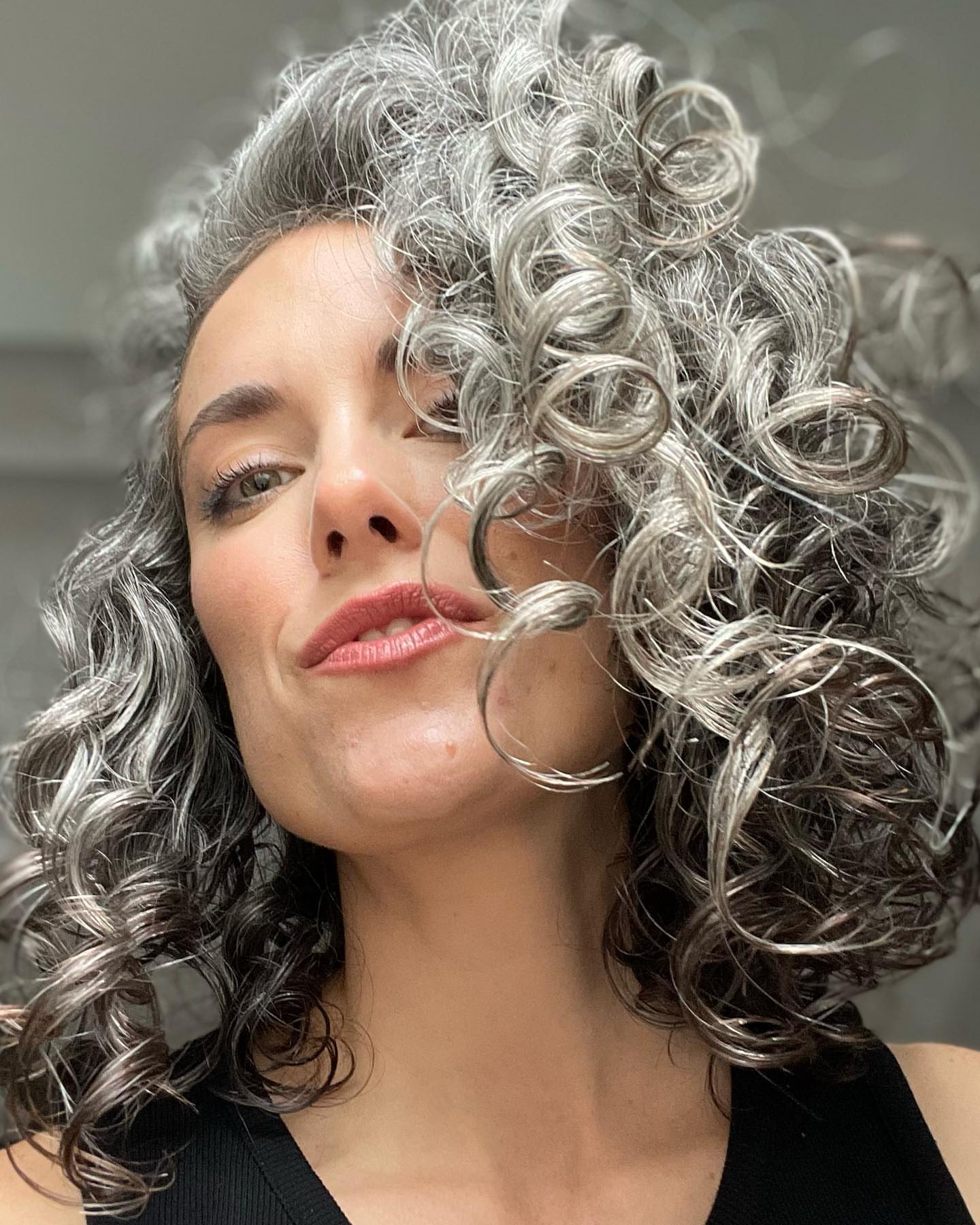 Sporting gray hair can be a bold and unique fashion statement, allowing young women to stand out in the crowd. The unconventional color choice showcases individuality and confidence, reflecting a strong sense of personal style.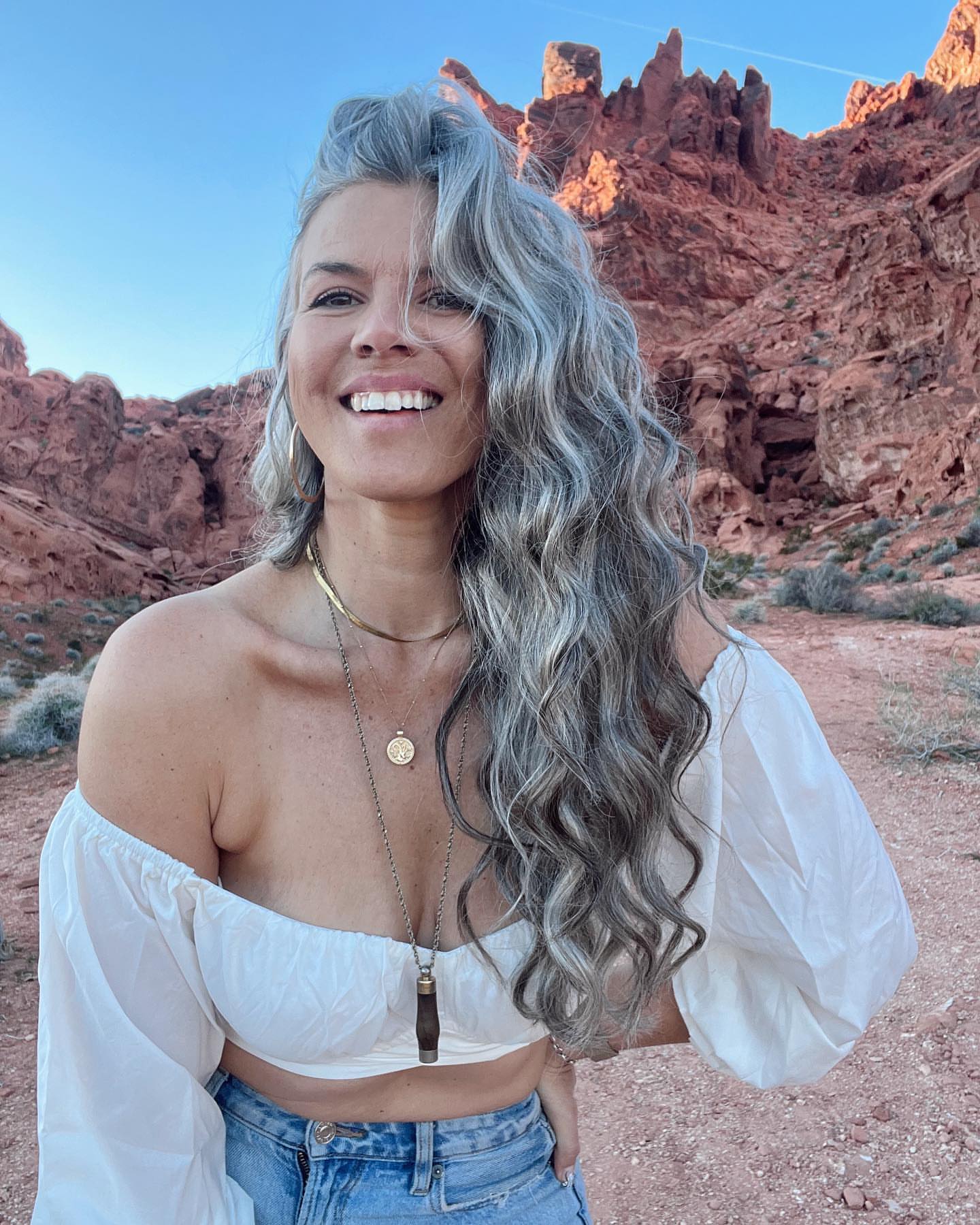 Gray hair offers a wide range of shades, from silvery tones to deeper charcoal hues, providing countless opportunities for personalization. This flexibility enables young women to experiment with different looks and easily adapt their hair color to suit their mood or style preferences.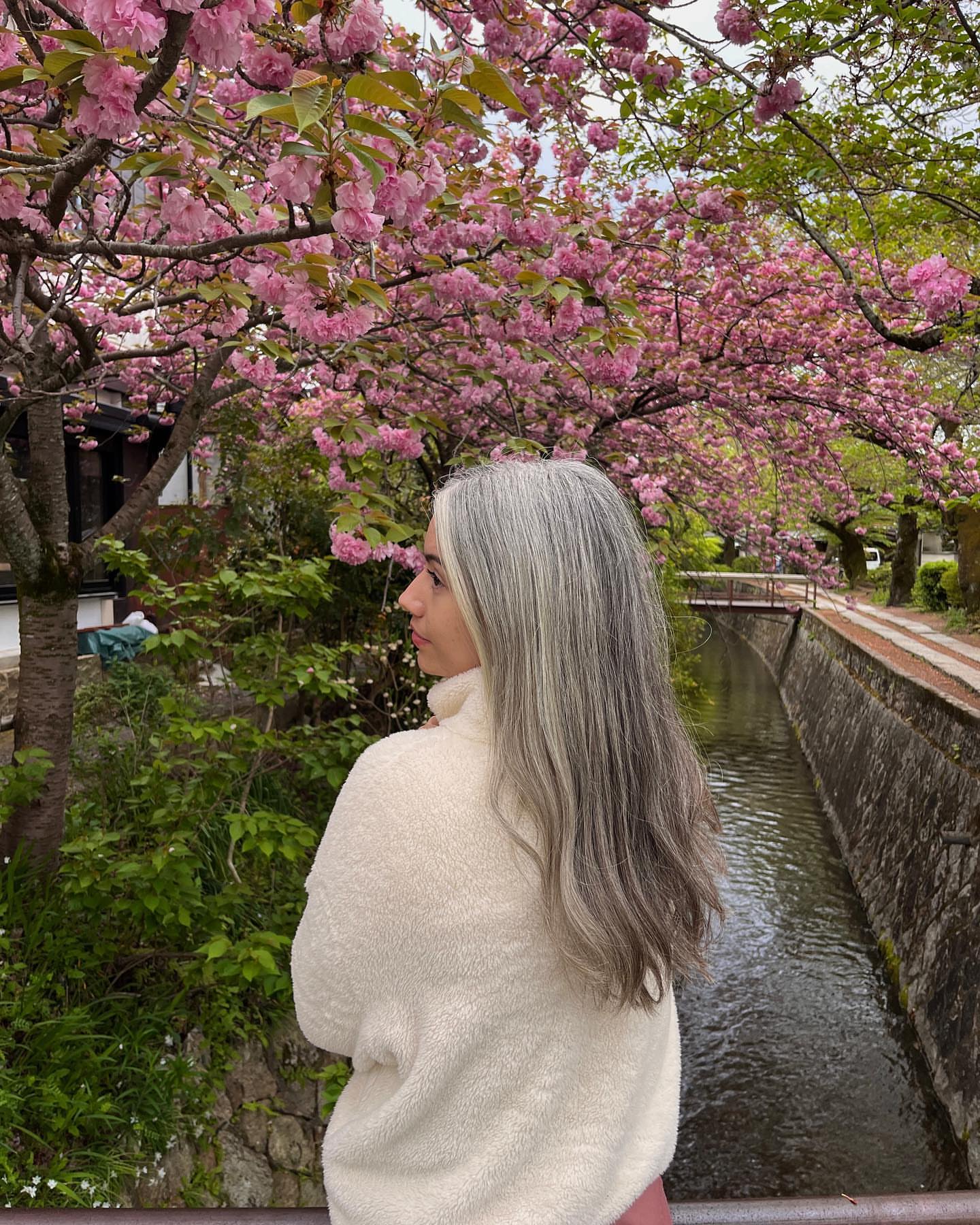 Embracing gray hair at a young age challenges the traditional perception that gray hair is associated only with aging. This defiance of societal norms reflects a desire to push boundaries and redefine beauty standards.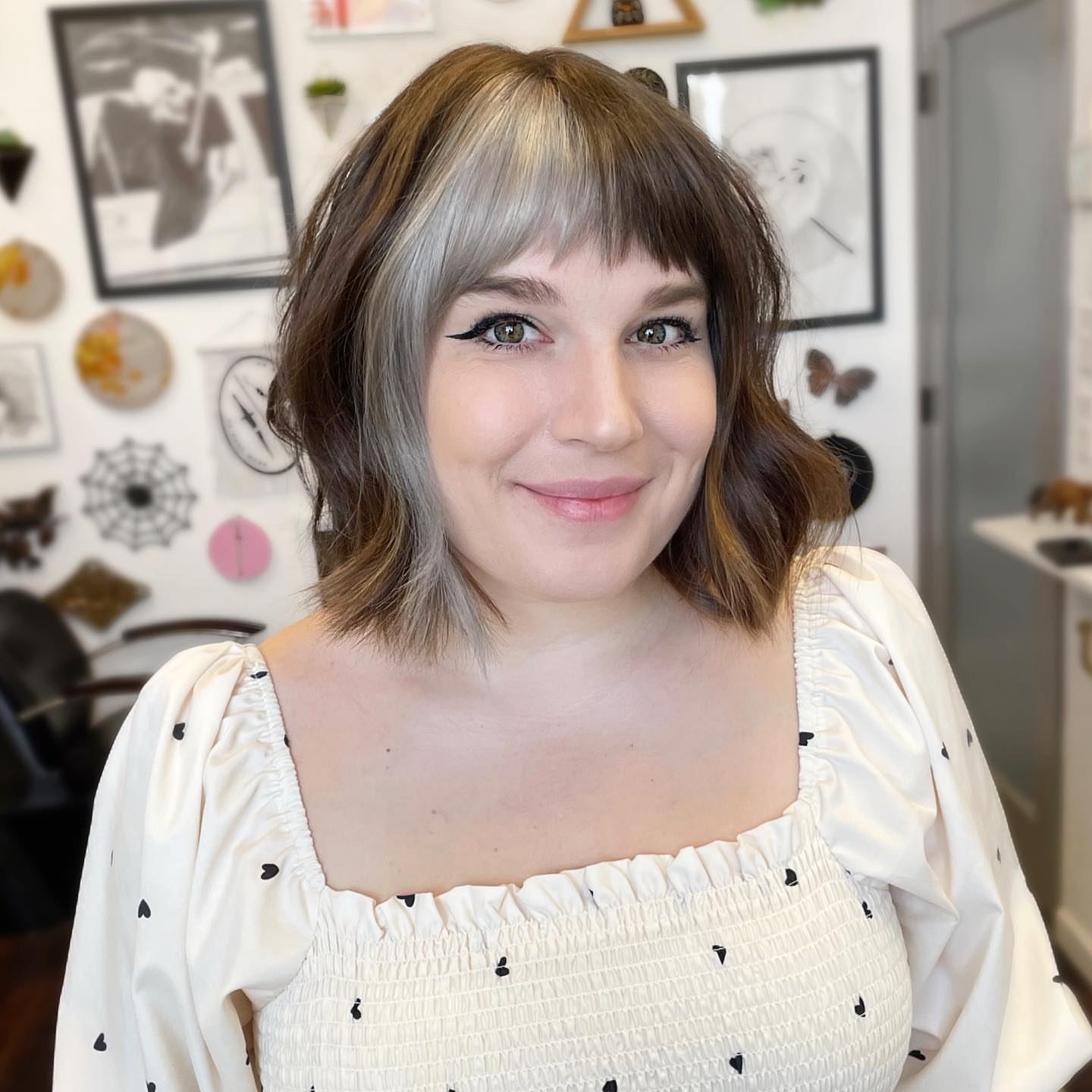 For those who regularly dye their hair, transitioning to gray can be a low-maintenance alternative to frequent salon visits and color upkeep. Gray hair can be more forgiving when it comes to root growth, making it easier to maintain over time.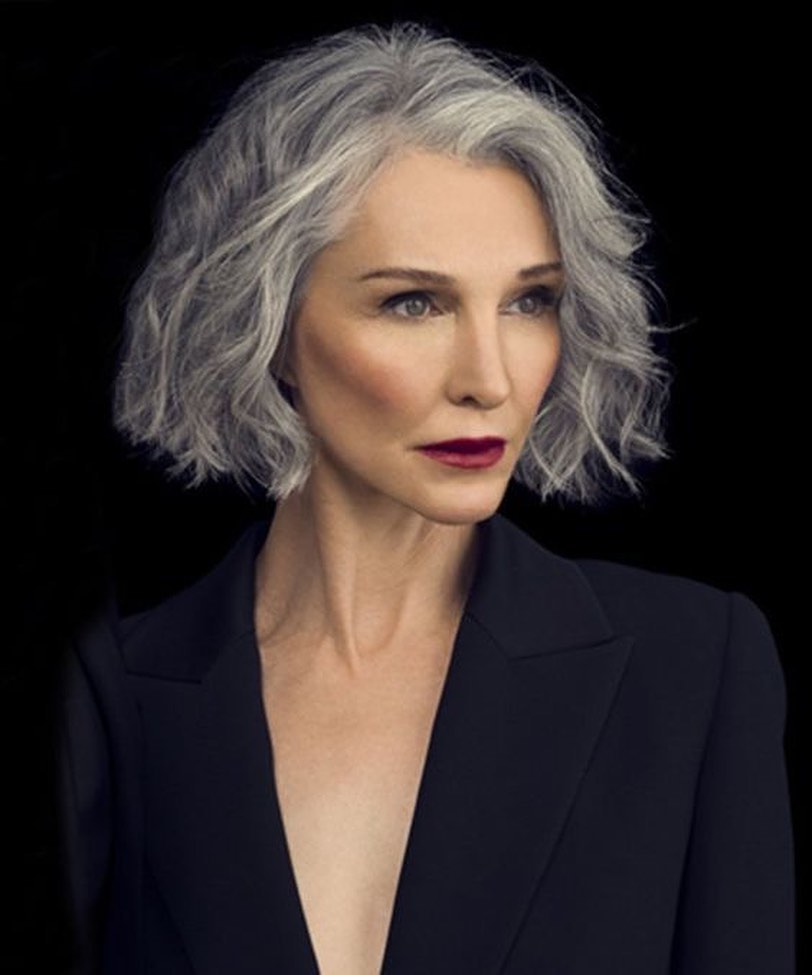 The gray hair trend has been popularized by celebrities and influencers, who have shared their own gray hair journeys on social media, inspiring young women to follow suit. These high-profile individuals have contributed to the normalization and acceptance of gray hair as a stylish and contemporary look.
Some young women are drawn to the gray hair trend as a way to embrace their natural hair color or early graying, celebrating their authentic selves and promoting self-acceptance. Before you go gray, use the tips in this post to learn how to pull off the gray hair trend flawlessly.