Updated:
Katie Holmes Short Pixie Hairstyle with Bangs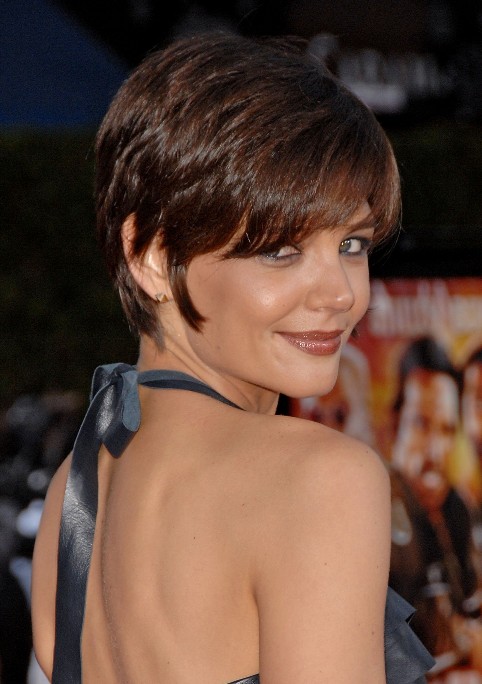 Summer Hairstyle ideas: Layered short pixie cut for women: Katie Holmes is one of the very few who can pull off the pixie 'do.
This short hairstyle is so short that it is best suited for those with a delicate and slender face. The top layers, excluding the bangs are cut at approximately eye level and taper down finishing at the nape of the neck. The bangs are slightly longer, and angular, with enough length to tuck behind the ears and blended to marry up with the rest of the hair. This messy pixie is as easy to maintain and looks great slightly messy as Katie has in this photo. With a good shampoo and conditioner, this short pixie cut can be left to dry naturally for a product free tousled look. A great hairstyle for busy ladies, a lot mommies do love this short cut very much!