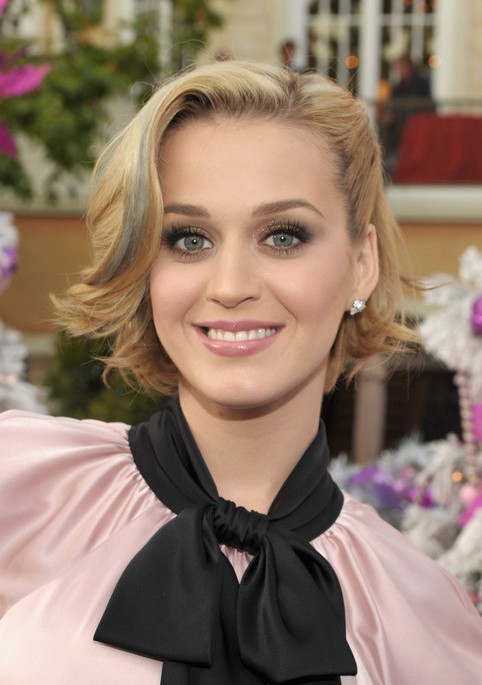 Leave it to the versatile Katy Perry! She is just so talented, here she is to launch her new a clothing line as well as continuing to manage her successful recording career.
Well, she tones down her often vibrantly colored locks, perhaps to fit more into her first role in the business world. So, in her chin length bob haircut, there is only one itsy bitsy blue streak in her otherwise, dare we say it, normal blond hair color. Pinning the hair back is also associated with professionalism, so Katy Perry has pinned back the right side away from her face.
This short blonde hair style is good for Oval, Oblong, Square, and Diamond face shapes.