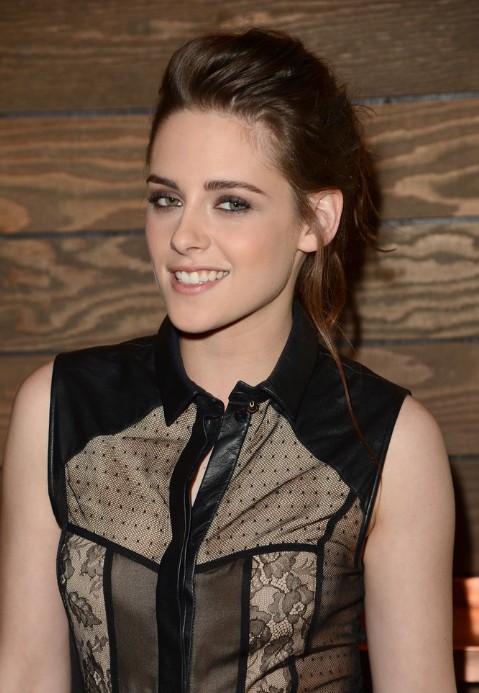 It's quite an easy task to smile at a camera with confidence when your hair looks as great as does actress Kristen Stewart's.
Kristen gives a basic hairstyle a touch of sophistication by teasing the front section up and back to create the height that gives this ponytail its pizzazz. A few wispy stands left loose at the sides soften the look and add an aura of romance.
Kristen is wearing a thrilling black sleeveless romper ingeniously designed with panels of shiny leather and sheer lace, some portions with patterns of polka dots or flowers on the bodice and shorts. This ponytail is perfect for summer days.
Find more pictures of Kristen Stewart hairstyles here.