Updated:
Kristen Stewart Relaxed Casual High Ponytail for Summer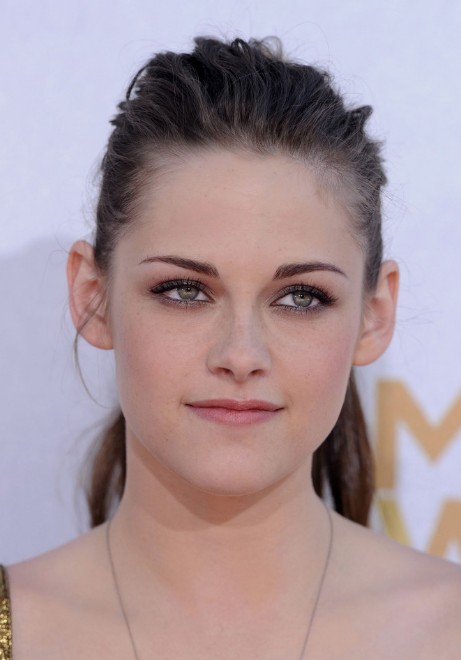 Kristen Stewart keeps it sweet and simple with this messy high ponytail.
To start, the hair is sprayed with a heat protective spray and blow dried. To give some texture the hair is spritz with a texturizing sea salt spray. This also stops the hair from slipping and gives it that matte look. The hair, including the bangs, are finger combed back and up into a high ponytail and tied with a black hair tie. If desired, backcombing the bangs before adding to the ponytail can be done if you are after some extra volume at the front.