Updated:
Kristen Stewart Sweet & Sassy French Twist Updo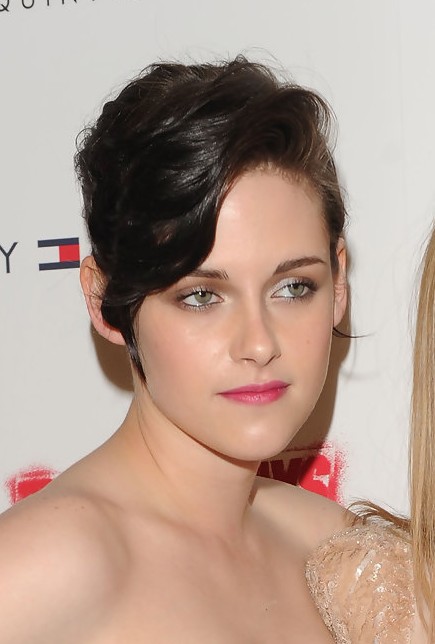 Kristen Stewart is sweet and sassy with this charming French twist, a lot people love this updo very much, if you love this style, why not copy it this time?
The hair is parted to one side and spritz with a volumizing spray. It is then blow dried with a round brush sweeping the bangs to one side. The crown is backcombed for added height.  Starting with one side, the hair is pulled to the back of the head and pinned with bobby pins in a vertical position. The other side of the hair is also brought back, rolled (tucking the ends of the hair to hide) and pinned with hair pins, strategically placed underneath the previous bobby pins for added security and hold. The rolling and tucking; starts at the nape of the neck, working up to the crown. A final spray of hairspray will hold it all into place.