Updated:
Layered Short Black Curly Razor Cut – Vanessa Hudgens Hairstyles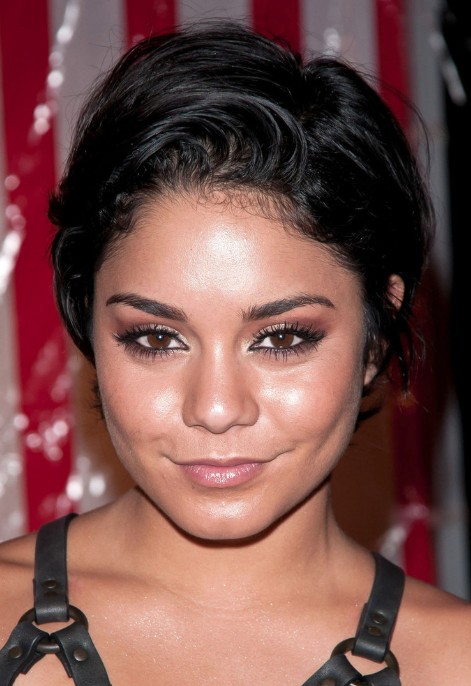 The best hairstyles are the ones that look awesome and are easy to imitate.  If your hair is not the deep, inky black of Vanessa Hudgens, run out to the beauty supply store and pick up a bottle of black hair dye.
If you have extremely light hair, you may want to have the color professionally applied   Flat iron out any natural curls, and then just bump the ends with a curling iron.  Because you want your curls to be rather loose, a medium-sized barrel curling iron will give you the look that you desire.   Finish with a light misting of hairspray.