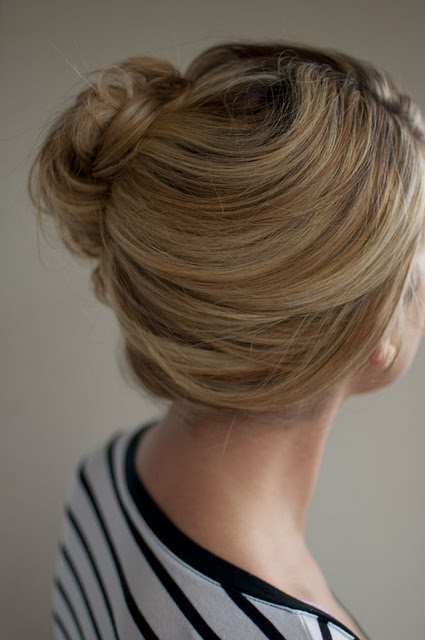 Summer Updo Ideas – simple easy daily loose side French twisted updo: This trendy asymmetric French Twist updo is based on the classic French Roll.  However, it has been creatively updated to reflect the latest contemporary urban fashions in casual, messy up-styles!
The profiles are very different in this relaxed French Twist, with one side swept back loosely, covering the ear and draped across the back to end in an off-center trendy twist.
The other side is styled back at a higher level, leaving most of the ear uncovered.  The long fringe is swept up to join the loose swirl of pin curls which decorate this side of the head.
This lovely, casual updo hairstyle is made even more attractive by the multi-highlighted blonde hair which accentuates the flowing movement beautifully, and by the unexpected dark roots which create yet another edgy contrast!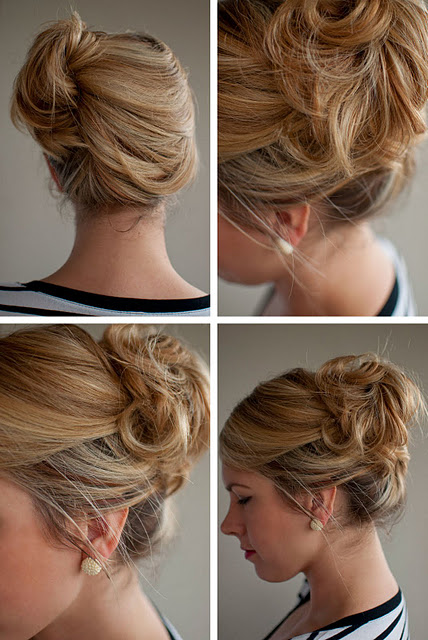 Do you love this updo? If you want to know how to make this french twist hairstyle, you can find the tutorial here.