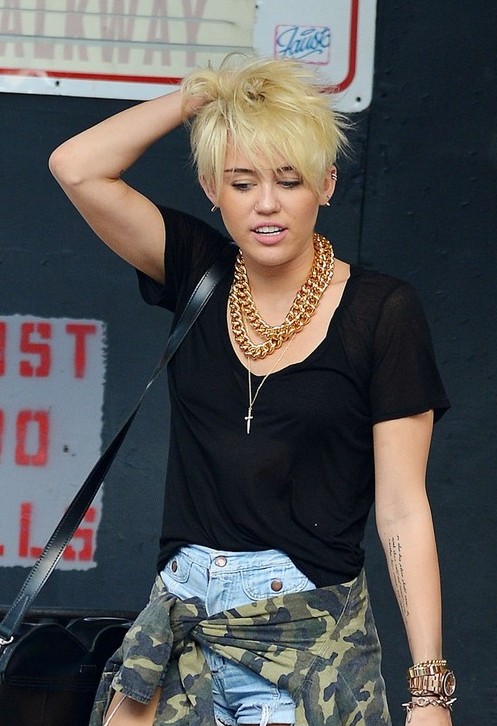 We have published some photos of Miley Cyrus' latest new short pixie haircut before, you can check it out here, most of the images are taken from Miley Cyrus' twitter. Today we have collected some high quality pictures of Miley Cyrus's photos, then you can see clearly of Miley Cyrus' latest new short hair: the short blonde pixie cut.
Miley Cyrus looked incredibly confused yesterday while wandering around New York City, showing off her new short haircut and even shorter shorts.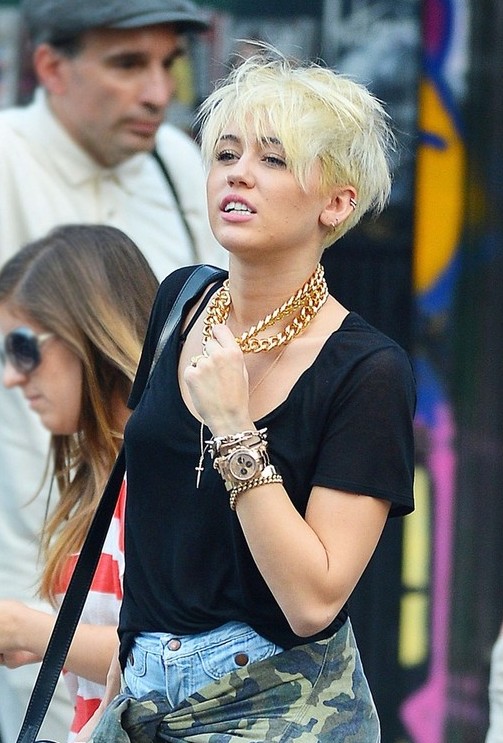 The 19-year-old was spotted dodging cars and running across streets in an effort to nab a taxi. Though the cab and mouse game may have frazzled Cyrus, she certainly looked the part of downtown chic. The engaged songstress, who is currently working on a new album, was wearing tiny denim shorts, black lace-up boots and a camo jacket tied around her waist.