Some People are notorious for being late. I'm one of those people so no judgment here. Your makeup is flawless, your outfit is great, but your hair is far from perfect. Those days happen. Running late and bad hair days don't mix. These simple styles are perfect for days when you don't have time to mess with hair tools but don't want your hair to look a mess either.
Twisted Ponytail
Via[/caption]
1. This twisted side ponytail is perfect for almost everyone. It works great to hold short hair in place. The best part? It's glamorous enough to wear to any event.
Get the look: Start with a side part. On the thicker side, start twisting from the part. Add more as you go along until you've reached the base of your neck below your ear on the other side.
Pigtail Buns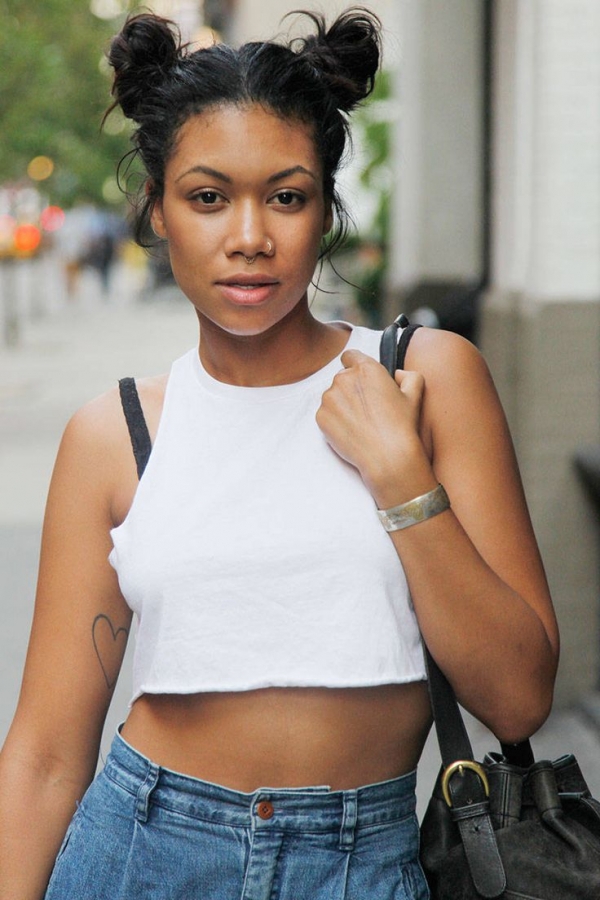 Via[/caption]
2. You can rock pigtail buns high in Minnie mouse fashion, or low. They can be twisted in tight buns, or left messy and full. The look can be done over and over in so many different ways.
Get the look: Make a center part all the way down to your neck, separating each side. Twist one side around to make a bun. Tie off and repeat with the section on the opposite side.
Connected Braids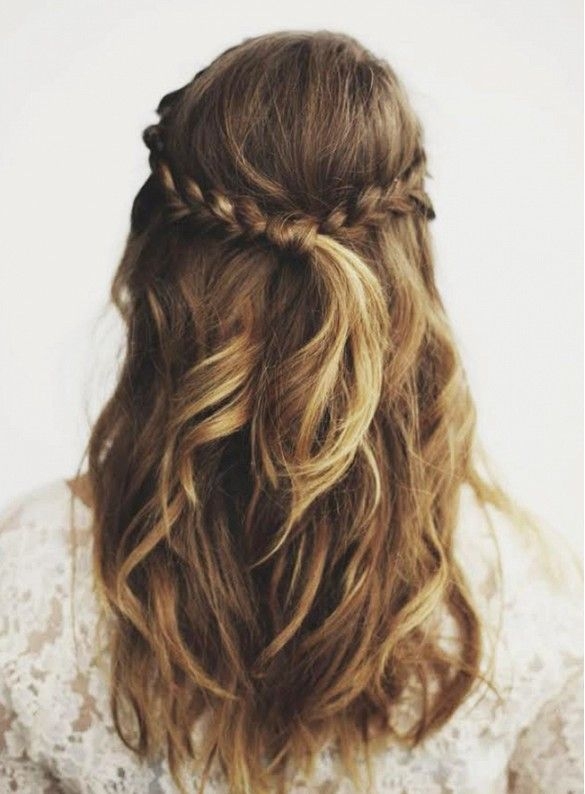 Via[/caption]
3. Two braids wrapped around make for a sweet and flirty look. It's not only easy to do but fun and cute. You can wear the rest of your hair down, or up in a low ponytail.
Get the look: Make a part in your natural style. Pull a one-inch section from each side next the part. Braid each side separately. Pull braids back and connect the two with an elastic.
Elsa Braid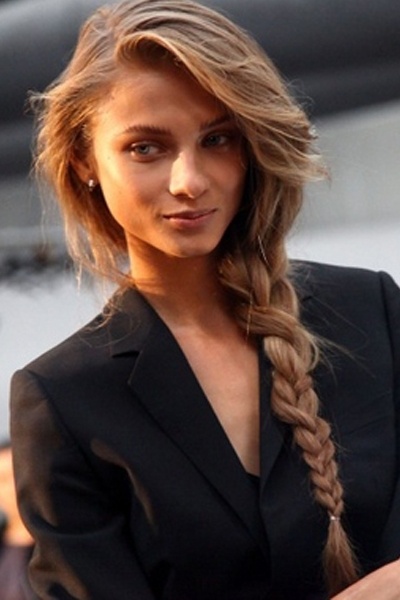 Via[/caption]
4. If I had to pick a go-to style, a side braid is my favorite. It's perfect for days when you're rushing to leave, but want to look good. It's classic, easy and pretty.
Get the look: Pull all hair to the base of your neck, about an inch behind your ear. Smooth out. Braid loosely and secure.
High Ponytail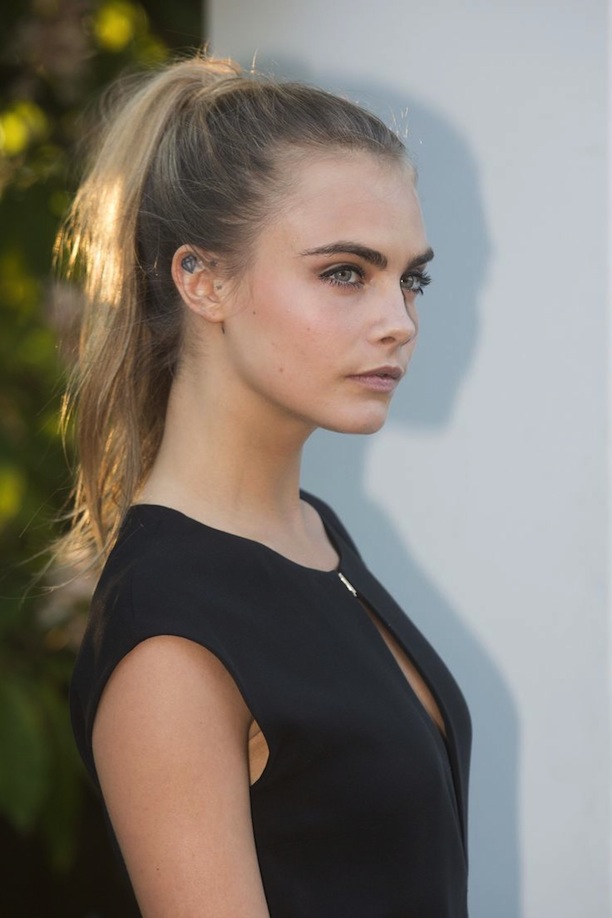 Via[/caption]
5. High ponytails are currently a celebrity favorite. They work best with long hair but can easily be modified to a half pony if yours is shorter. Either style will be a hit.
Get the look: Pull all of your hair up to the crown of your head, smoothing out the sides around the ponytail. Secure. Wrap a small section or a thin braid around for a finishing touch.
Headband Tuck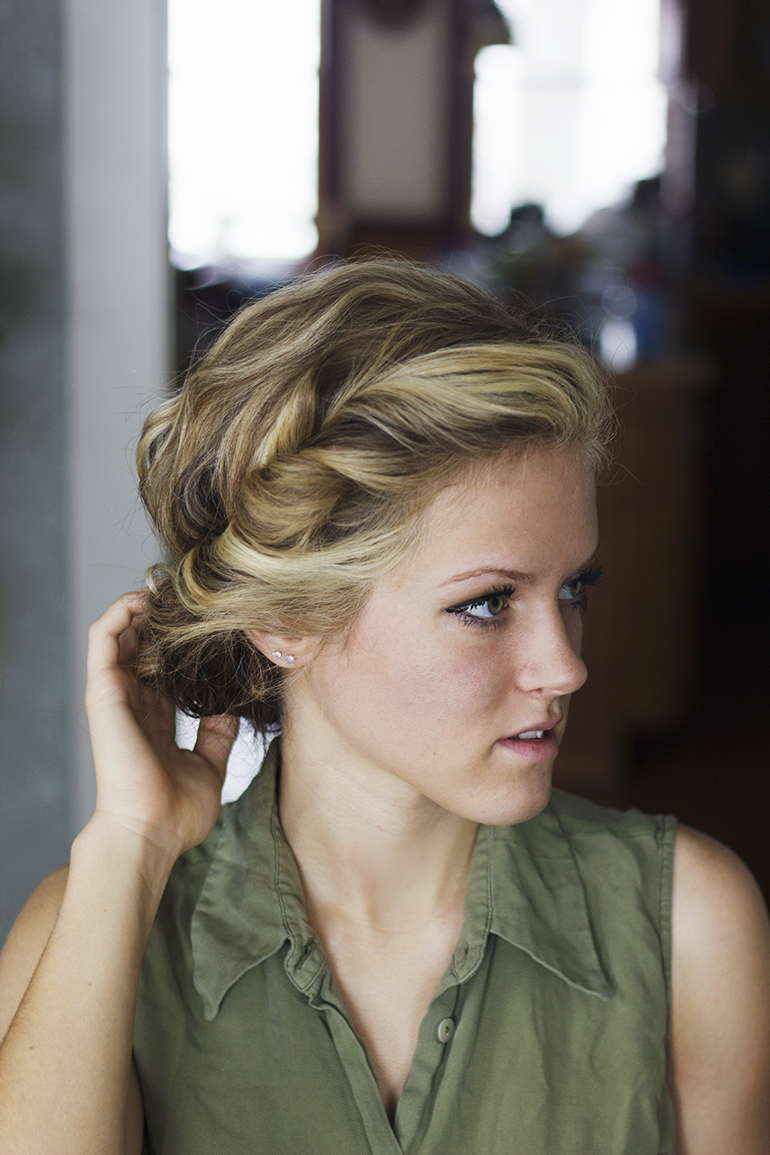 Via[/caption]
6. Using a headband can hide bedhead with ease. This style is as easy as tucking your hair in. If you're fresh out of the shower, this will work great on wet hair or dry.
Get the look: Make a natural part. Place your favorite headband or bandanna over your hair, not under. Starting at the sides gently tuck hair into the headband. Tuck less into the back for a fuller bun look.
Headband Braid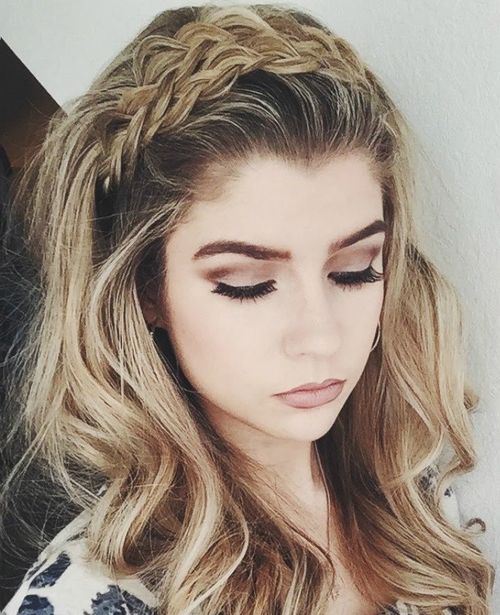 Via[/caption]
7. If you haven't mastered the art of the headband braid, now is the time. The braid can be paired with almost every other style.
Get the look: Part the front of your hair away from the back, using the tops of your ears as a guide. Start with a small piece on one side and braid along, gathering more as you go. Secure with bobby pins.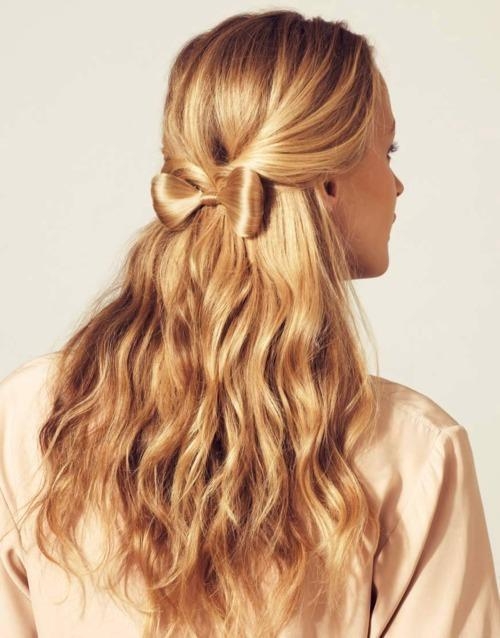 Via[/caption]
8. Making a bow out of hair looks more complicated than it really is. Making a small bow from a half ponytail helps to tone down the huge Lady Gaga style bow.
Get the look: pull a small section from the front of your head back into a ponytail at the crown. Fold to make a small bun, leaving a strand hanging. Part bun in the middle and wrap the rest of the strand around it. Secure.
Crazy hair doesn't have to be a part of lacking time. Taking a simple minute to try one of these styles will have you looking good and get where you need to be without hassle. With this much simplicity, having great hair that is sure to be complimented is absolutely possible. It doesn't take an expert to pull of these quick and easy looks.