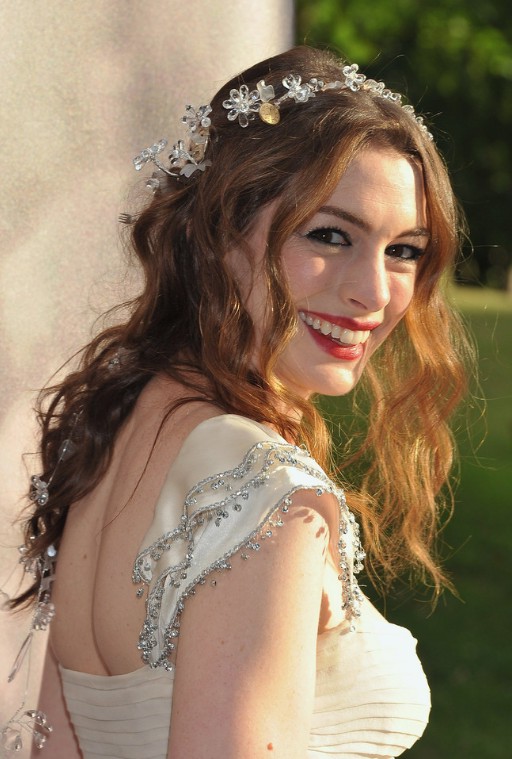 Anne Hathaway Long Hairstyles – Romantic half up half down hairstyle for wedding : This super-romantic, loosely-waved style is given a glamorous modern twist from the pretty hair accessory which is perfect for wedding!
Traditionally worn by village maidens and accessorized by a circlet of wild-flowers, this is fresh and youthful look.  However, instead of humble wild-flowers, this hairstyle is given a more luxurious finishing touch in the fabulous crystal and gem flower circlet!
Hair accessories are going to be the next big trend, so keep an eye out for the latest hair accessories in your favorite salon!
This style shows off the color and shine of long hair, streaming down from a trendy center parting to frame and soften the features in a beautifully informal way.
Dress it up for special occasions, or just get up, shake your head and you're all ready for a day at the beach! If you are looking for the perfect wedding hair style for long hair, this look is for you!