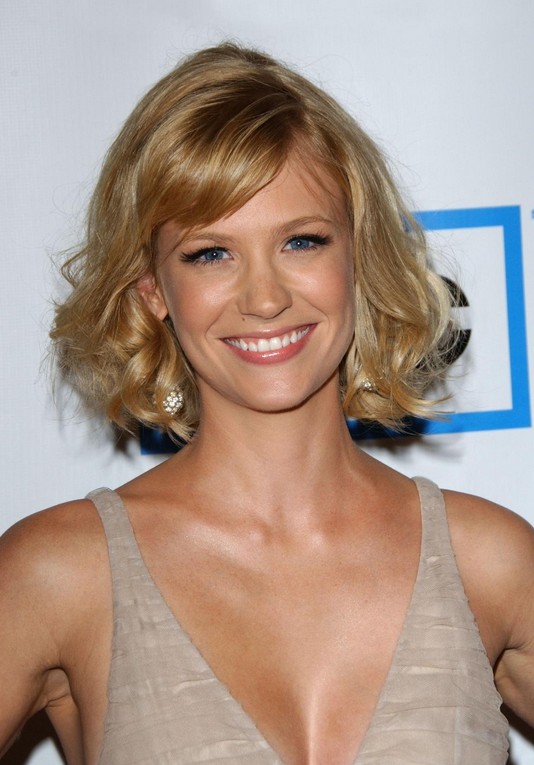 Latest popular hair style for women: Sexy medium length wavy hair style with side swept bangs
Rose-gold is currently one of the hottest new shades in Hollywood and seeing this lovely, fresh look makes you see why it's so popular!
January has an understated, natural style and this fabulous shade of blonde looks as true as a baby's first golden curls!  This version of the versatile medium bob is totally trendy, from the asymmetric side parting, through the softly graduated fringe and down to the pretty waves!
The smooth top moves down to casual, soft waves, creating attractive volume at the sides and accentuating January's eyes and perfect smile.  The finish is lightly tousled for a relaxed look with one side half-tucked behind an ear, showing glimpses of some very fashionable earrings!
This layered bob hairstyle is perfect for thick hair, if you are going to cut your hair short, why not consider this one?