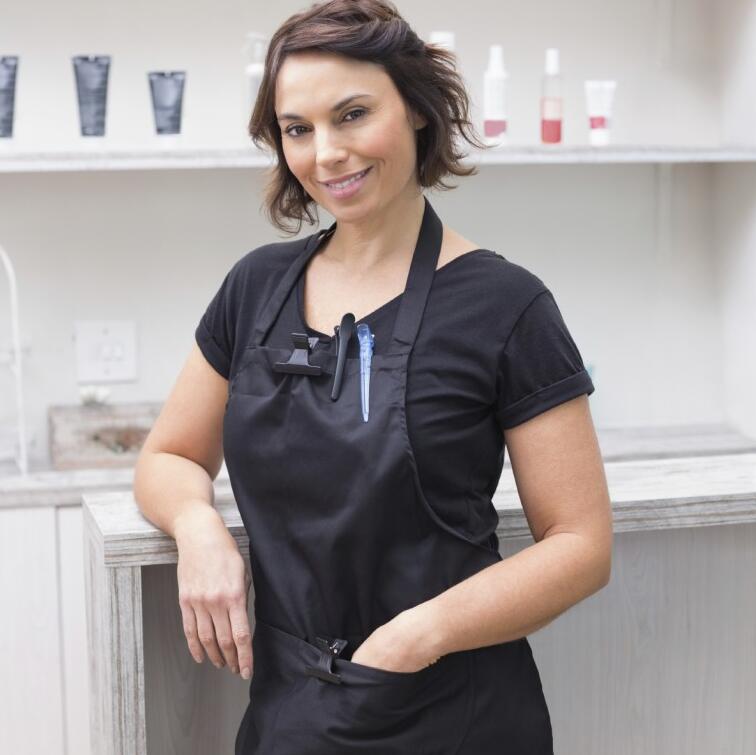 After a brief discussion with a beauty student on the issues she's having finding the right type of salon for her, the Ask-A-Salon Network is sharing some of our advice with you. Here are a few tips to pick the perfect salon to work for.
Stylists can get so caught up, especially in the early years of their career, trying to find a job. One, must realize that the ball is really in their court. You may be getting interviewed by a salon owner and/or manager, but you should also be interviewing them as well. Put the ball in your court! Think less of it as a job and more as a career door opener that can make or break you. Ultimately, for your career to thrive, you need to find a happy positive environment to practice your talent every single day.
Here are some questions to keep in mind when interviewing your salon: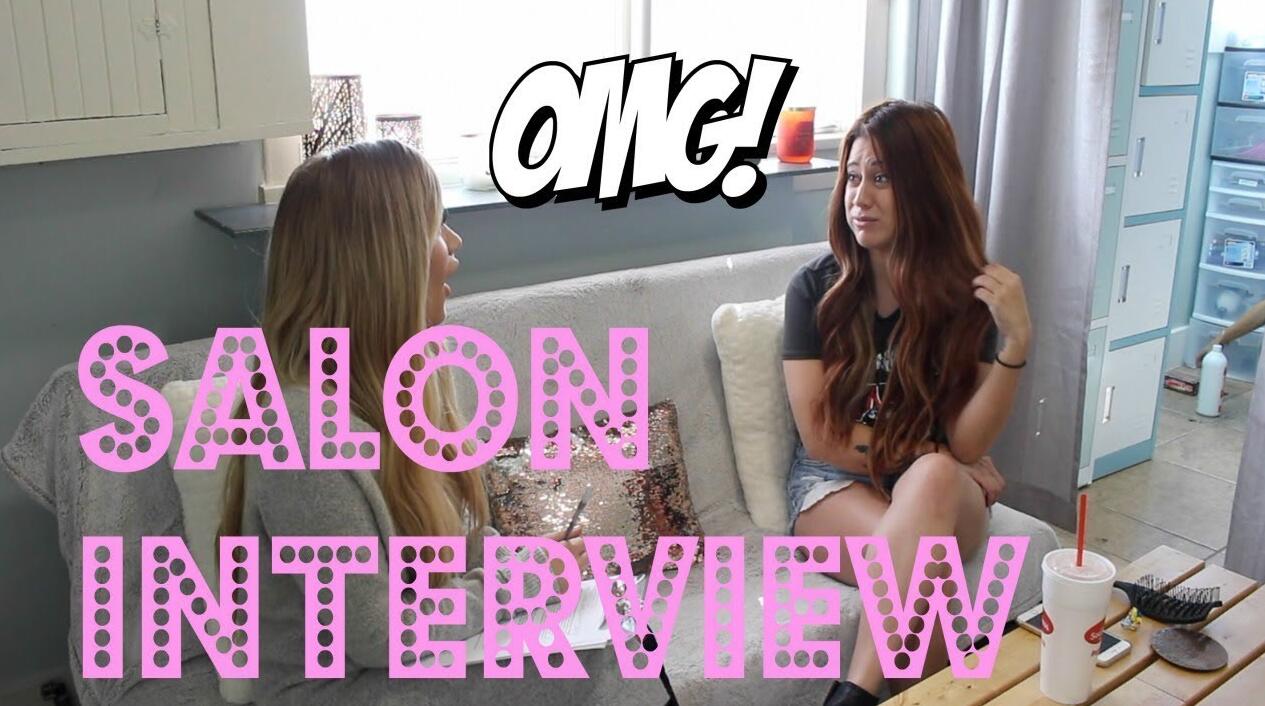 Do they offer advanced education? And do they pay for it or do I?
It is difficult to pay for these educational classes, which sometimes cost hundreds of dollars and require a trip out of town. Ask a lot of questions about education and get a sense as to how important this is to the owner and/or salon. Many small salons simply can't afford to pay these costs for you, but you can gauge how important they feel it is. If a salon owner is not getting new education, you can surely bet they won't be getting any for you.
What product lines do they use on the backbar?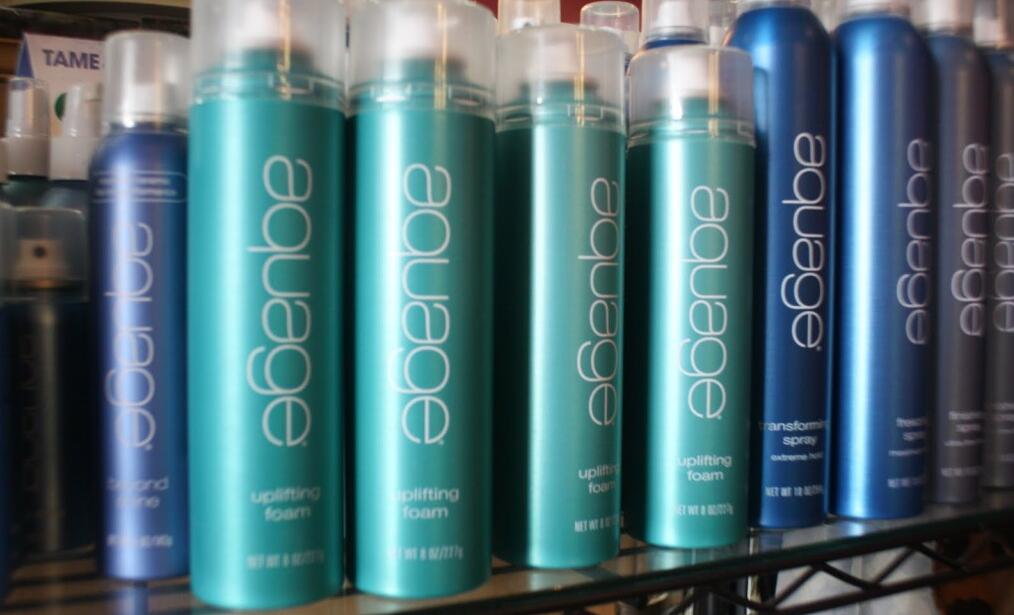 Many product lines offer free educational resources for salons that carry their lines. Goldwell, Schwarzkopf, and Redken are a few that immediately come to mind. So not only do you want quality products on the backbar, you want to know if there is a second option for education possibilities with these lines.
Do they support your endeavors outside of the salon that are industry related?
Perhaps you are doing photoshoots, getting into editorial work, or want to do some great work for a NAHA or Trendvision entry. Will this salon accommodate your need to grow in that manner? Will they allow you to do your work for these extracurricular activities in your chair there? Tread cautiously if there is not support for this. These are all areas which can help you grow a stellar reputation.
Look at the small things.
Is the money collecting process easy? Do you have to pay exorbitant amounts for color & supplies or is it provided for you? Do the towels look nice and new or ripped and color stained? How is the lobby- clean, full of waiting clients with a positive vibe or empty and lifeless? If you were a new client, would you be excited to be sitting there in anticipation of meeting your stylist? Do the stations look clean and inviting? All of these small things matter because they can affect how your clients view your work environment and, in turn, view you.
Is it a small salon with big dreams or a big salon with a corporate feel?
Match your personality with the salons you are looking at. Make a list of how your personality generally operates under rules like dress codes, working your own schedule vs following a set schedule by the salon, or working somewhere that allows you to take your clients when you leave. Yes, believe it or not, some salons want you to sign your life away with a nice little clause about the clients belonging to them. All of these can factor into your decision to work at a specific salon.
Do you want to own your own shop one day? Is this salon going to help you reach that goal?
If no, then keep looking. Many salons need stylists who are going to stay long term. And if you do want to own a shop one day, there will usually be years of hard dedicated work under someone else. Think of all the learning and growing you can do if one of these owners takes you under their wing. It is invaluable education that costs you nothing but your time and dedication. Make it clear your future goal of ownership and a create a timeline so the salon knows you are not leaving them anytime soon when mentioning that you'd like to own a salon one day.
Will you be able to build a solid clientele at this salon?
Stick around a bit if you can. Sit in the lobby or in the parking lot and just observe the foot traffic. Ask how booked the stylists are of take a look around and see if people are sitting.
Will your current clients follow you to this new salon?
It is said that when a stylist moves to a new salon, they generally lose about 50% of their clientele. Using this as a worst possible outcome, do you feel that you can afford to lose 50% of your clientele with a move? If you haven't built your books yet, this is not a bad deal. If you have a full book and dedicated clients, you will most likely not see quite this high of a 'drop-out' rate.
How is the parking?
Ever heard the saying, "It's the little things in life"? Remember, the easier it is for clients to see you, the more they will. If parking is an issue, clients will get fed up and go elsewhere. Parking has come up with clients in several cases so consider that a factor for your clients.
Do you get greeted as soon as you walk in the door?
Upon your first visit to a prospective new workplace, if you aren't greeting within 30 seconds of entering then, guess what, neither will your clients. Also call the salon and see how many rings before someone answers the phone. It may seem silly, but some clients get irritated if the phone rings more than three times. These things are really to get an idea of how the client is treated at a specific salon.
Those of you looking for a new salon or spa to call home, keep your future in mind and don't forget to ask plenty of questions. You will be happy you did!