Updated:
Sexy Romantic Braided Hairstyle with Flowers for Wedding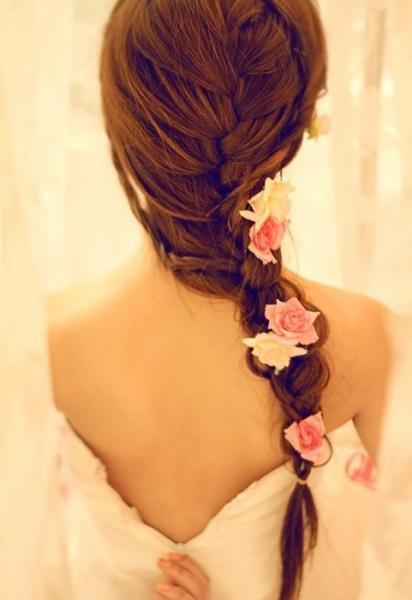 Looking for a beautiful braided wedding hairstyle for the big day, here is a good one.
This sexy, romantic look can be done on wet or dry hair. Separate the front from the back from just behind the ear. With your front sections, keeping the hair close to the scalp, create a 2 stranded rope braid on each side directing them towards the back. Secure ends. In the back, starting off center at the crown, proceed to french braid the remaining hair. Before finishing, feed the 2 side sections into braid. Pin into place if needed. Secure and adorn as desired.