Updated:
Tina Majorino Sweet Short Wavy Hairstyle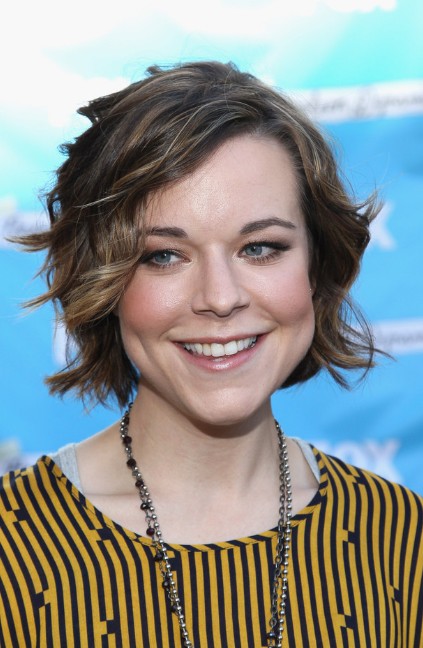 Actress Tina Marjorino is one pretty lady.  And if you take a pretty lady and cut her hair in a short wavy haircut, what you get is a stunner!
You can really see the wave as Tina's spirals fall from her shallow right side part.  Also in evidence are shy little streaks of blond peeking out here and there from her otherwise brunette locks.  Each curl has a capricious bend that suddenly changes direction, introducing an air of mischievousness to this straightforward style.  Don't worry, Tina!  Your reputation precedes you and we know that, at heart, you are really a good girl!