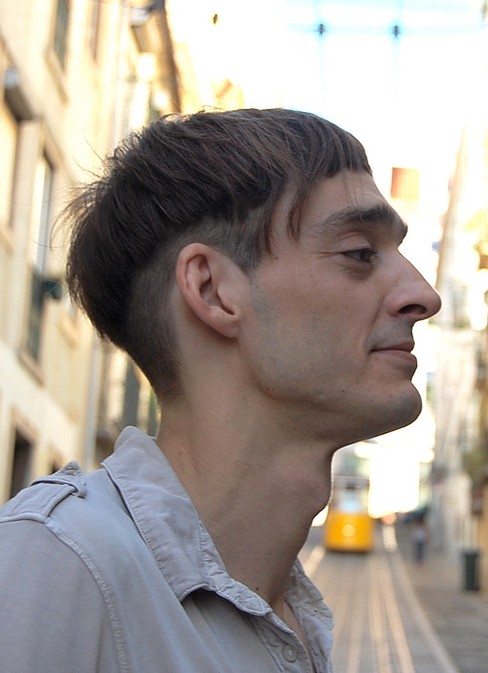 Men's Hairstyles Design: This fabulous trendy style subverts the conventional basin cut with a touch of retro short-back-and-sides and the super twists that make Sabine's creative hair designs state-of-the-art fashion statements!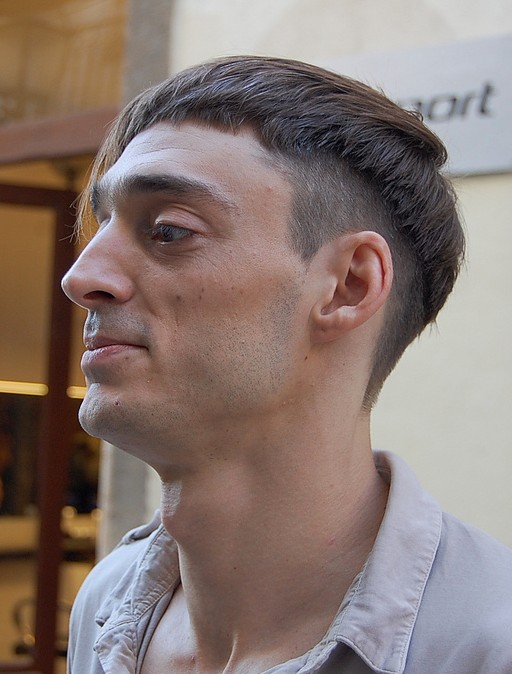 3-points at nape
The half-buzzed back view has added style at the nape, where the hair is shaped into 3-points. The buzz-cut is continued up and around the ears ending in short side-burns.
The front has an unexpected asymmetrical twist from the slender hair sections left to hang down over the strong line of the bowl-cut on one side, between the ear and the eye!
Styled forwards from the crown, this is a super-cool statement style that dares to be different!