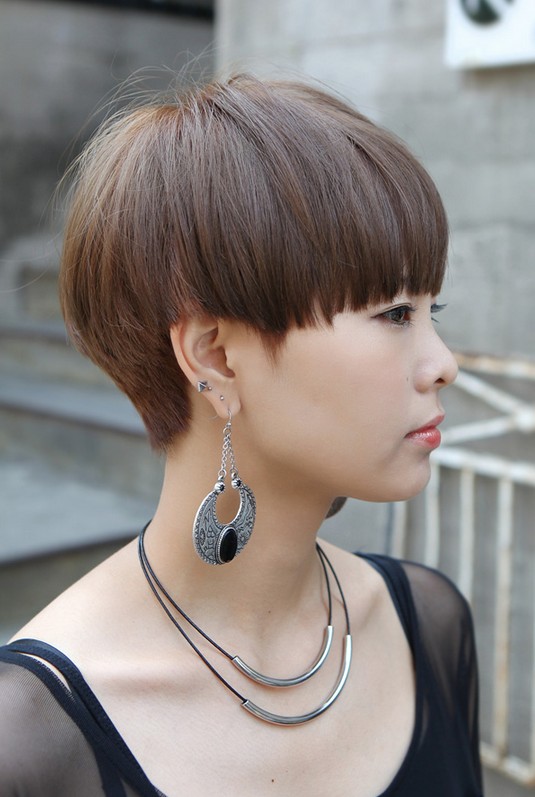 Simple casual short straight Asian hairstyle for women: trendy bowl cut. This trendy and sophisticated bowl-cut recreates a red-hot high fashion style made popular by Rihanna – but with an avant-garde twist!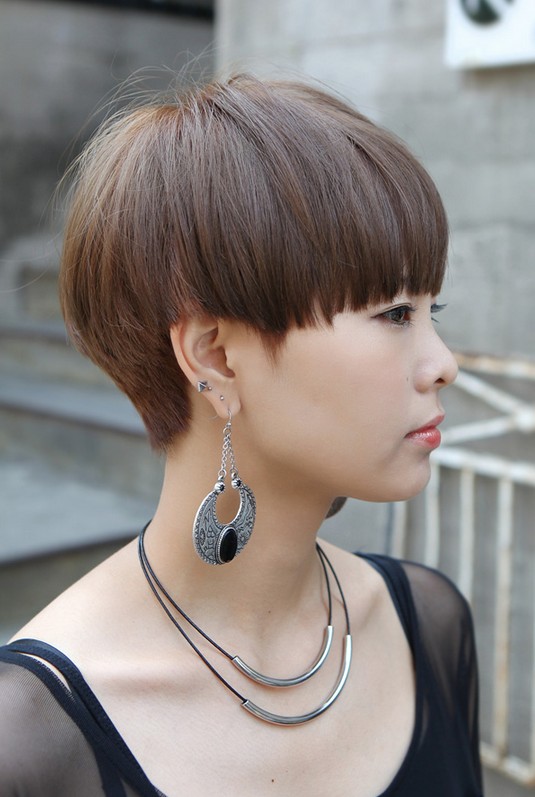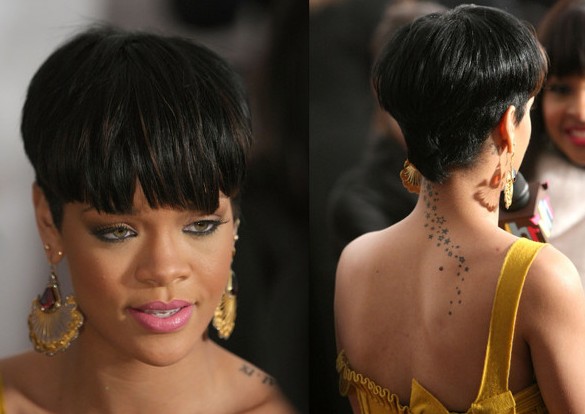 Quirky Points
This haircut shown here has a unique twist in the sharp feathered side-points, cut further forward than usual to hang below the main cutting line. This creates a space in front of the the ear where the points would normally be – and gives an edgy profile!
Fashionable fringe
The hair was combed forward from the crown and cut in a fashionably long, straight fringe with lightly textured ends, covering the eyebrows. At the temples, the hair is slightly longer, softening the line which continues around the head just covering the top of the ear.
The back was expertly trimmed into short layers graduated into the nape beneath the longer layers above.
Sophisticated
This cool and sophisticated look is extremely easy to style and maintain with regular trims. The elegant profile accentuates the client's lovely neck and shoulders, the edgy points highlight the cheekbones and the fringe draws attention to the eyes in this flattering haircut.
Usually the bowl cut is popular on men, but in recent years, also you can see a lot ladies wear bowl cut! Wear with dramatic pendant earrings for fashion-leading style!
Gallery of trendy short straight haircut: modern bowl cut

If you don't like this bowl cut, you can find a lot stylish bowl cut on tumblr.