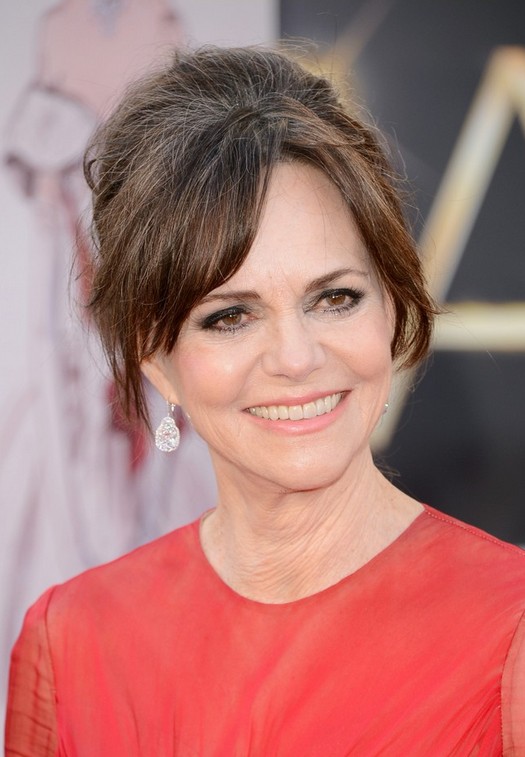 Elegant updo for older female age over 50, 60

Approaching 70 years of age, Sally still looks great with this slightly bouffant upstyle that's perfect for a formal occasion!
Interestingly, Sally chooses not to colour out her grey and this creates the effect of some very fine highlights amongst the medium ash-brown colour.
This style is easy to achieve on one length, medium length hair reaching the collar bone.  The hair is lightly back-combed to add retro-bouffant height around the crown and the back is styled into a chignon.
At the front, there is a deep, long fringe which is graduated down to meet the sides and frame the upper face.  The fringe is divided to show the forehead and adds casual informality for a simple, elegant look!