15 Chic Short Pixie Haircuts for Fine Hair – Easy Short Hairstyles for Women
Fine, soft hair comes into its own when styled in a pixie cut!  A layered pixie cut shows off the fluffy texture of silky-soft fine hair and makes it easy to get that volume you've always wanted.  So if you want to avoid the familiar flopped look that plagues all of us who have straight, fine hair – here are some great ways to sport short pixie cuts for fine hair!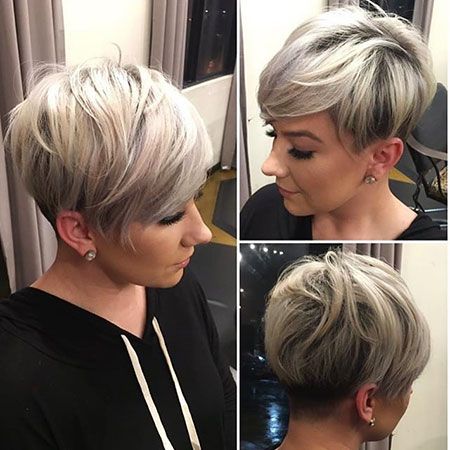 Platinum-blonde forward pixie cut with tapered tips & buzzed asymmetric sides
Simple everyday short haircut for women: Strictly speaking, white-gold blonde has taken over from platinum blonde this season.  It's a subtle difference, but white-gold is a slightly warmer and more flattering shade.  This high-fashion pixie cut borrows the trendy short-back-and-sides boy-cut and creates lots of interesting volume and texture in the longer hair on top.  The fringe, which can be adjusted to flatter lots of different face shapes, covers the forehead in a shaggy diagonal line across the top of the face.  In particular, the top volume, shaggy texture and buzzed sides with no side-burns create the perfect short hairstyle for a round face.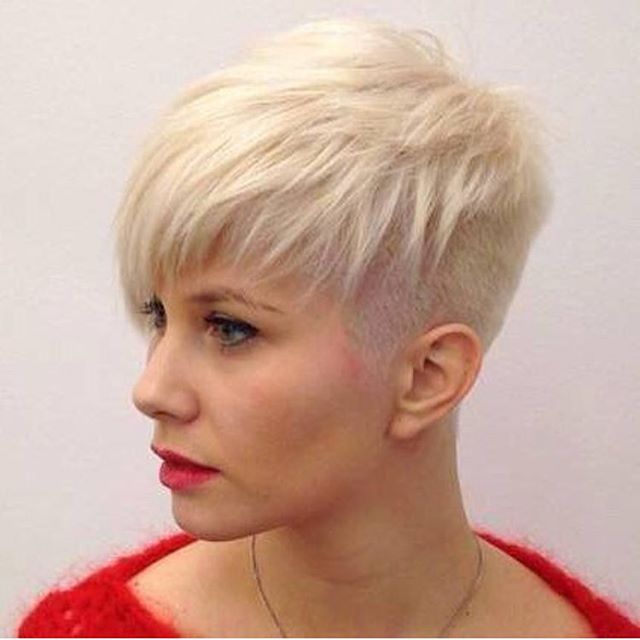 Fine hair medium pixie cut on fair hair with subtle blonde highlights
Feminine pixie cut: At the other extreme, here's a more natural-looking pixie cut that copies the lines of an Eton crop, but with added layering to create more lift on top.  This asymmetric pixie hairstyle is softer and with an off-centre parting, it suits the oval face shape of the model.  However,  moving the parting will allow your stylist to tailor the look to flatter a round or heart-shaped face.  To flatter a long or thin face add waves or curls at the sides to add 'width'.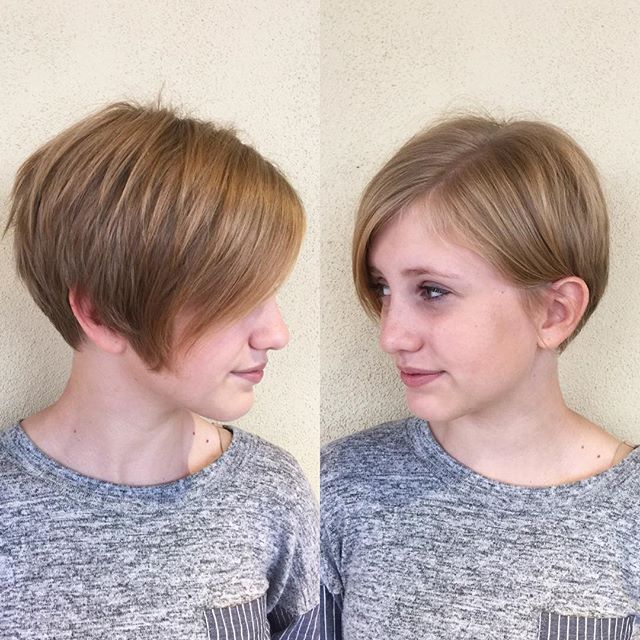 Copper and wheat-blonde balayage pixie cut on fine hair
Best short haircut for women: The colour combination on this tousled pixie for fine hair is totally new!  It has a light-copper-brown base which is a warm colour, broken up by a neutral blonde shade, which is a cool colour!  This fresh colour idea works well on fine hair for two reasons.  First of all, adding bleached highlights to healthy, fine hair is a great way to thicken the hair strands and create more body.  Secondly,  as both of the colours are light-tones, there isn't too much of a contrast between them.  Copper shades bring warmth to a pale complexion and this young woman is wearing an eye-brow pencil shade that matches her hair perfectly!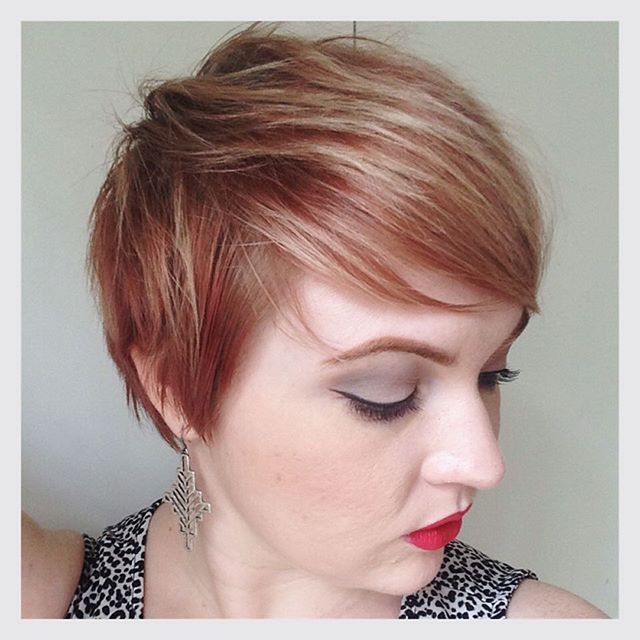 Light golden-blonde colour on pretty pixie with long layers
There is something so attractive about the golden-blonde shades! As well as flattering a wide range of skin tones, medium gold with white gold balayage is a great way to get texture and light reflexions on a pixie cut for fine hair.  This swept-over short hairstyle has longer layers than some pixies for thin hair, but it works well as the lightening process makes fine hair denser and adds natural volume!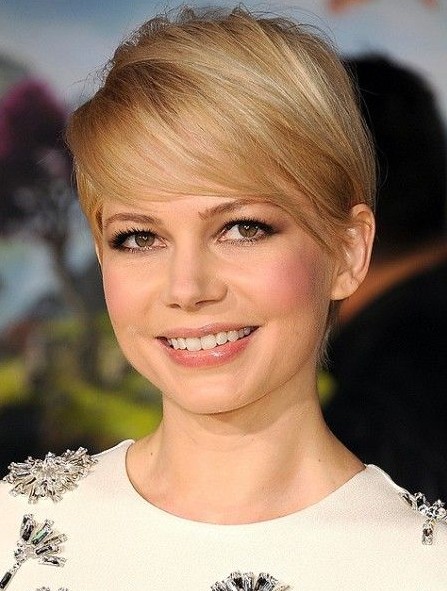 Long pixie haircut for girls with glasses