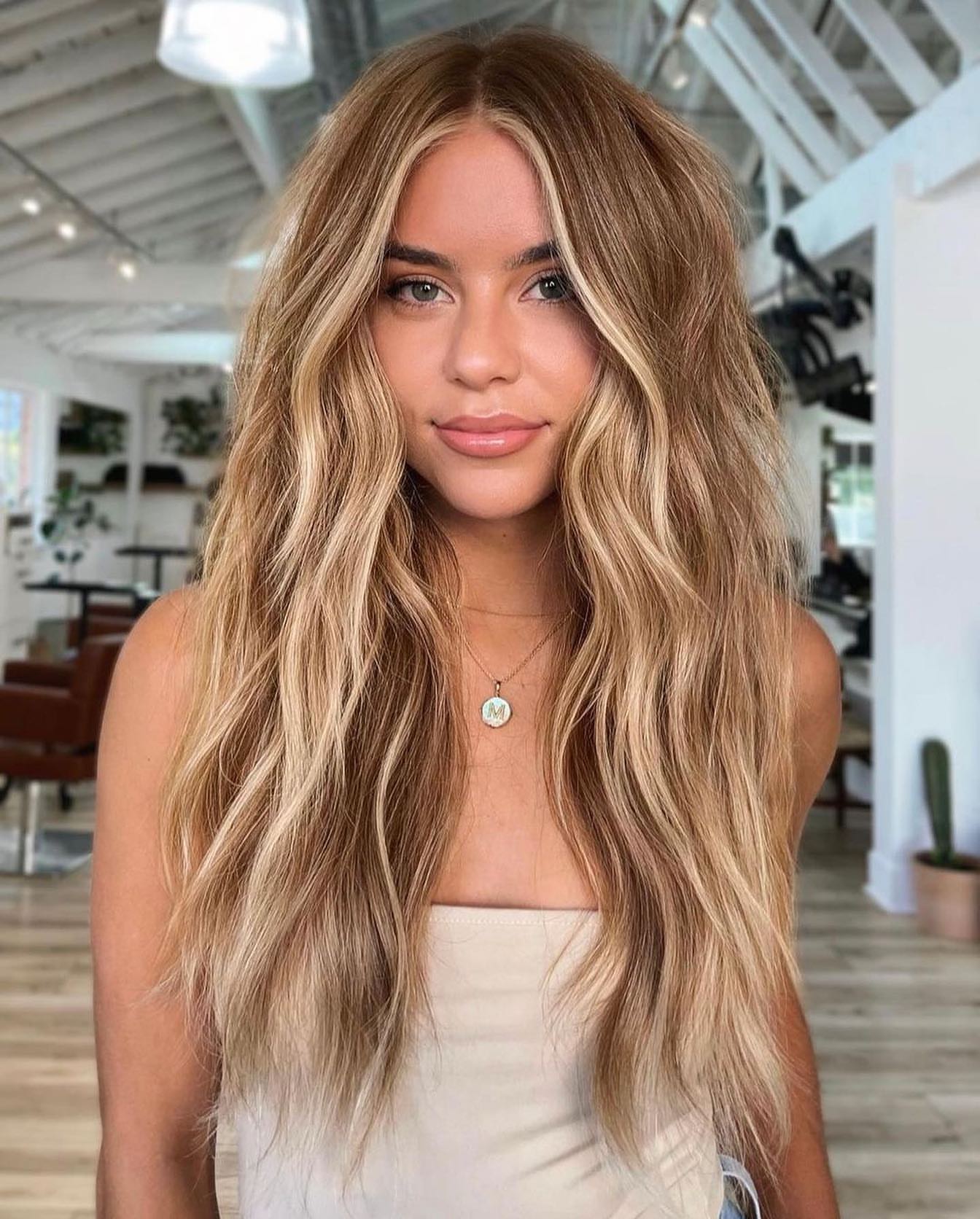 The best hairstyles for long hair are trendy and flatter your face shape. And not only that – they must complement your skin tone and be easy to manage. So we've selected 10 of the best, new hairstyles for long hair, to make life easier for you!
1. Copper-bronde hairstyles for long hair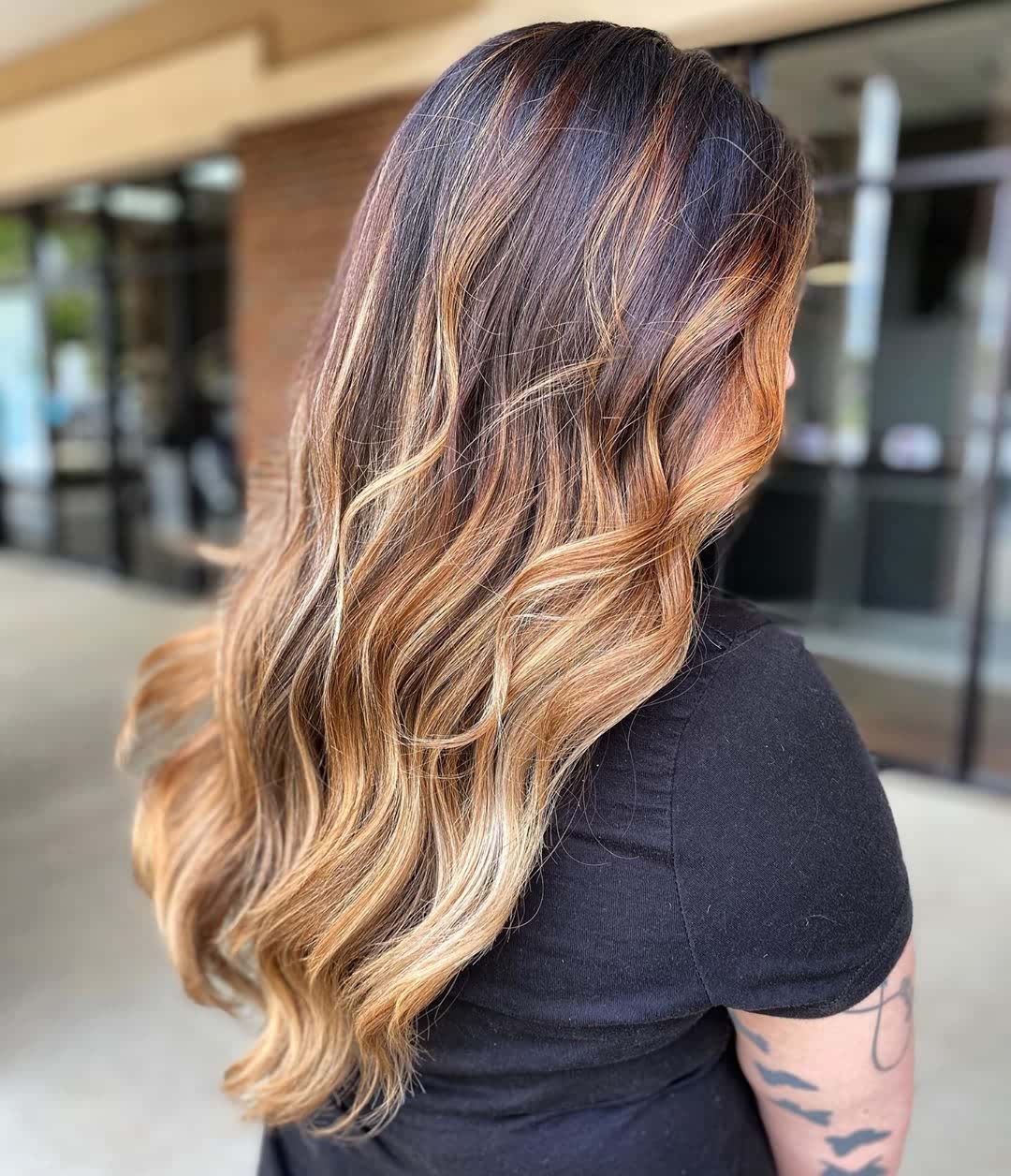 From dark chocolate to caramel, honey and blonde balayage, this mouth-watering color design really makes the most of long hair. And, as blue and orange are complementary colors on the color-wheel, you'll also be highlighting any dark-blue tattoos you may have! The clever colorist has left the roots dark to make a stunning background that balances bright copper for super-trendy color depth.
2. Lemony long hairstyles with ash-blonde balayage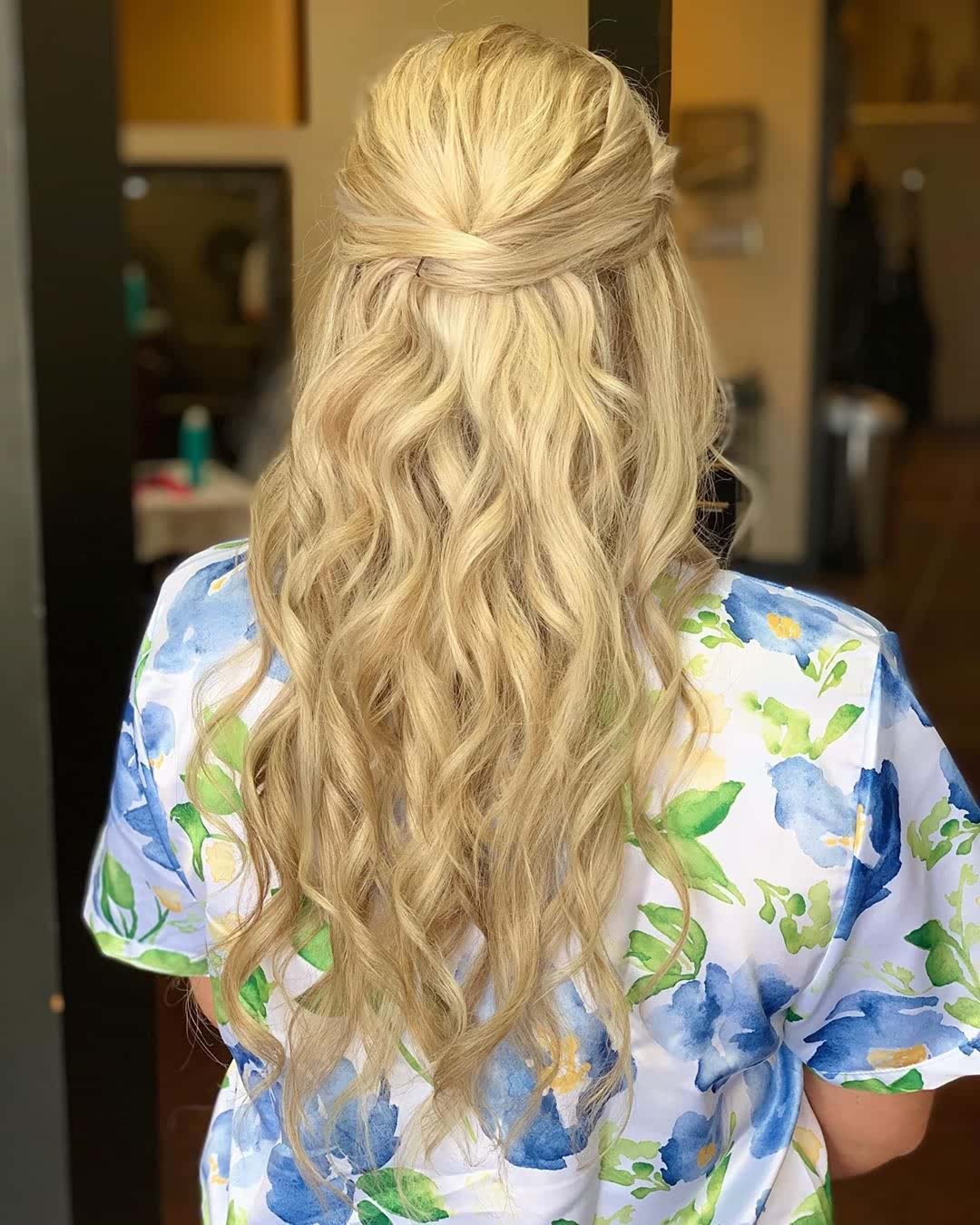 One of this season's hot, new color trends is yellow-blonde. And as you can see on this beautifully balayaged long hairstyle, pale yellow blends in perfectly with mid-ash-blonde! The hair color tones are kept close, to create a subtle 3-D effect. And loose, defined waves add volume and lovely waterfall texture/movement!
3. Chic straight long hairstyles in golden-beige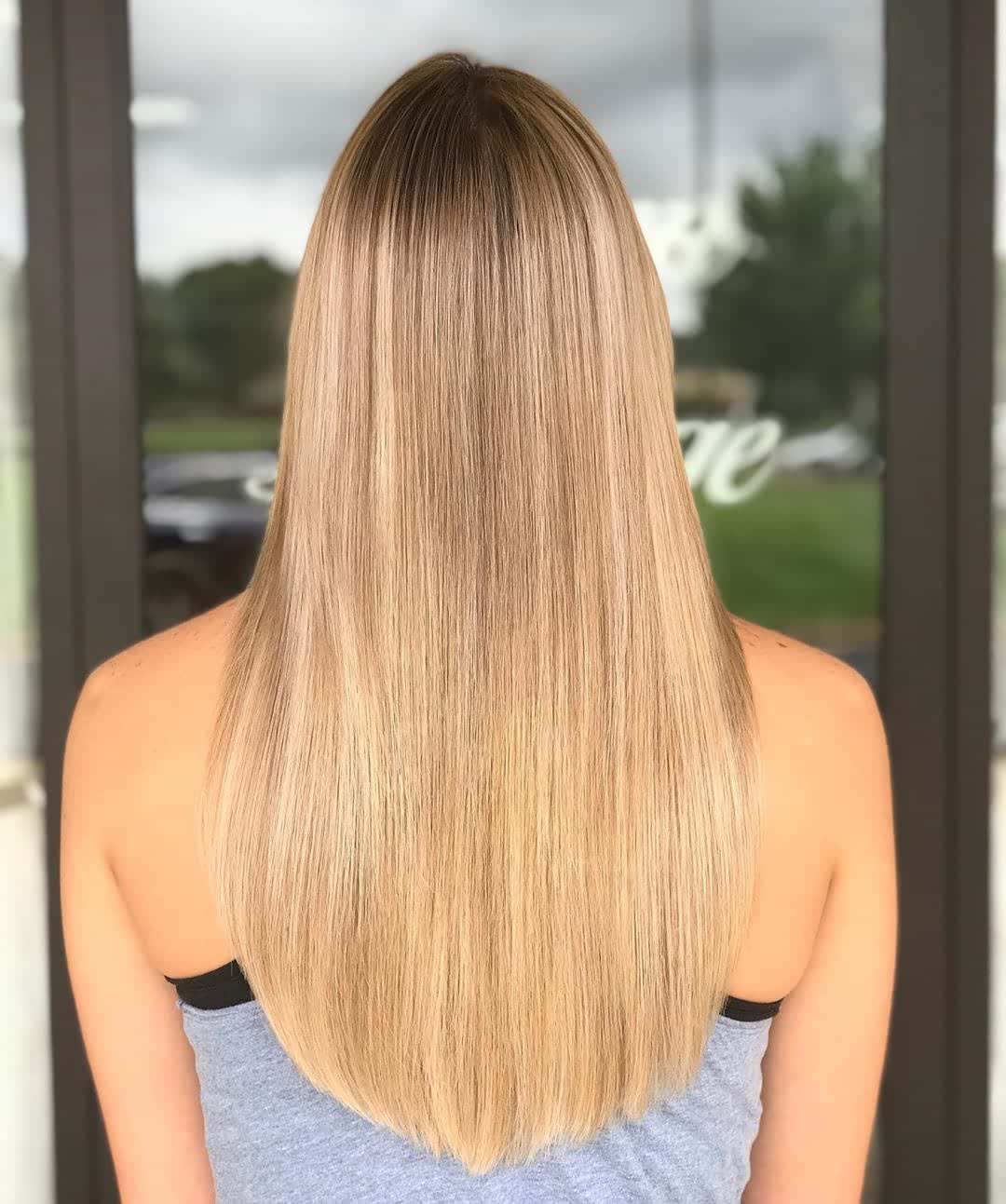 This expert balayage is incredibly subtle, and shows the hand of a talented colorist! The colors are warm/neutral tones, which suit skin with warm or neutral undertones. And the stylist has created a super-cool, curved shape to add interest to a straight long hairstyle. With a centre-part, the shorter layers make a flattering frame for an oval face.
4. Sun-bleached blonde balayage long hairstyle ideas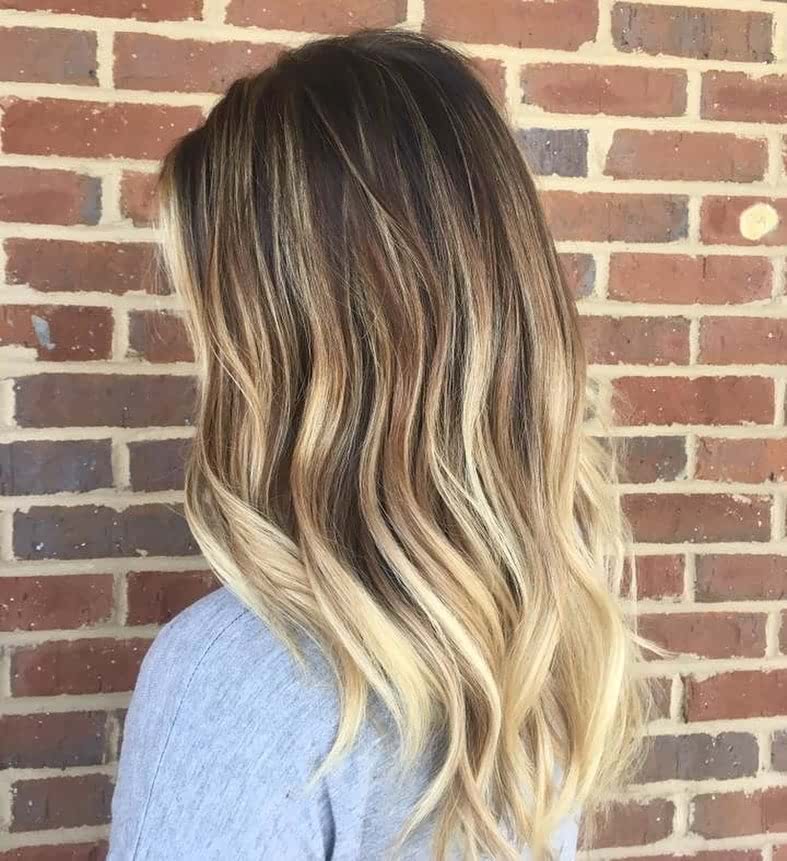 This statement beach-blonde look creates a summery vibe that revitalizes dark-blonde hair. You can achieve this hairstyle best on medium textured hair, as fine hair is often too flat for extra-long styles. And thick, dark hair types can't be lightened too much, without becoming dry. You get a nice band of warm, light brown hair between darker roots and blonde tips. And tousled, relaxed waves accentuate a casual, easy-care haircut!
5. Sexy red ombré on straight long hair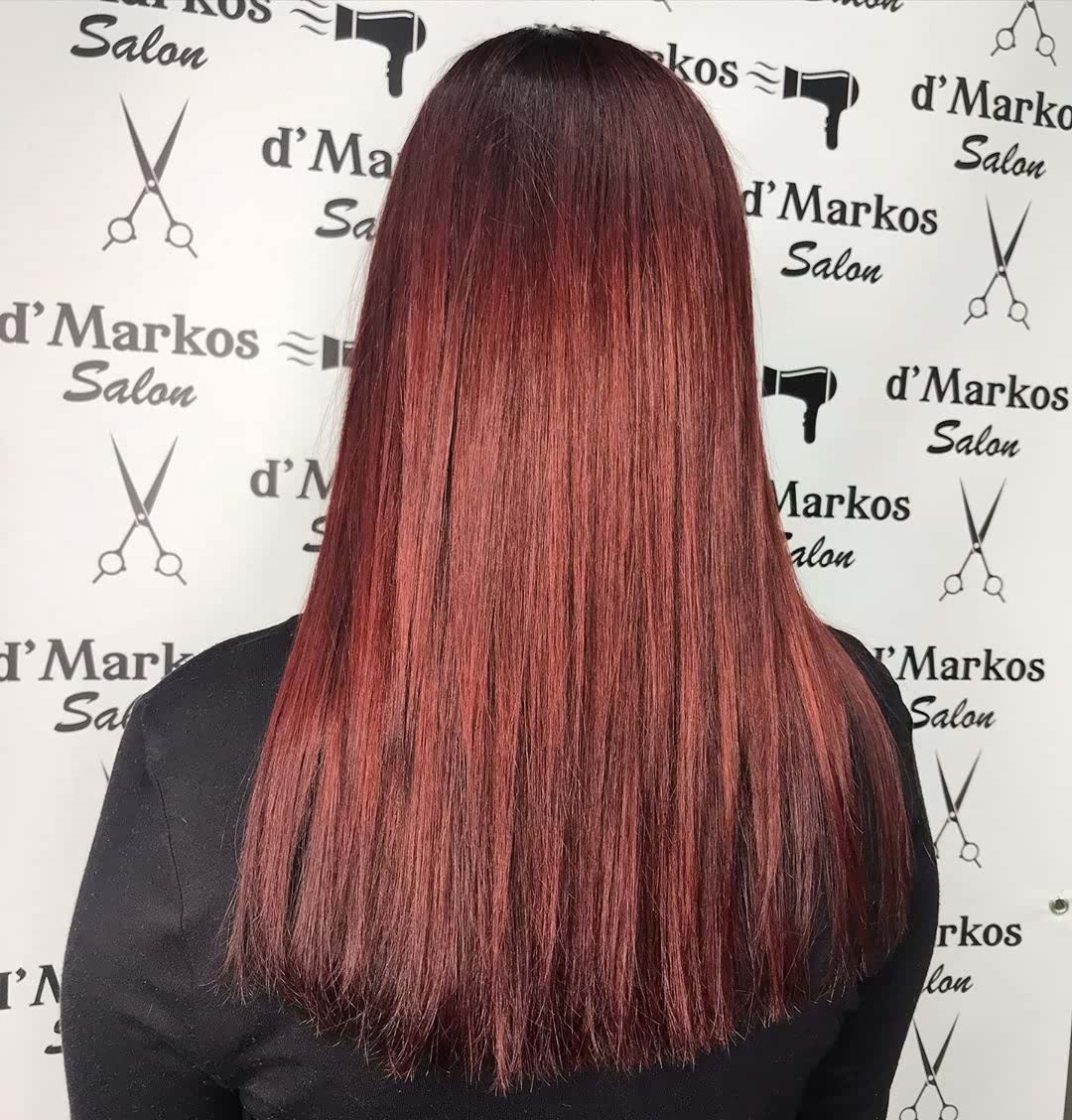 Strong red hair color is a statement look in itself, so it's a great way to enhance naturally straight hair. The artistic colorist has varied the rich red and copper tones to create excellent texture and interest. And in particular, the stylist has added a totally new look, (we've not seen before!), in the heavily textured tips! Here are more ombre hairstyles for you to choose from.
6. Coffee brunette with caramel balayage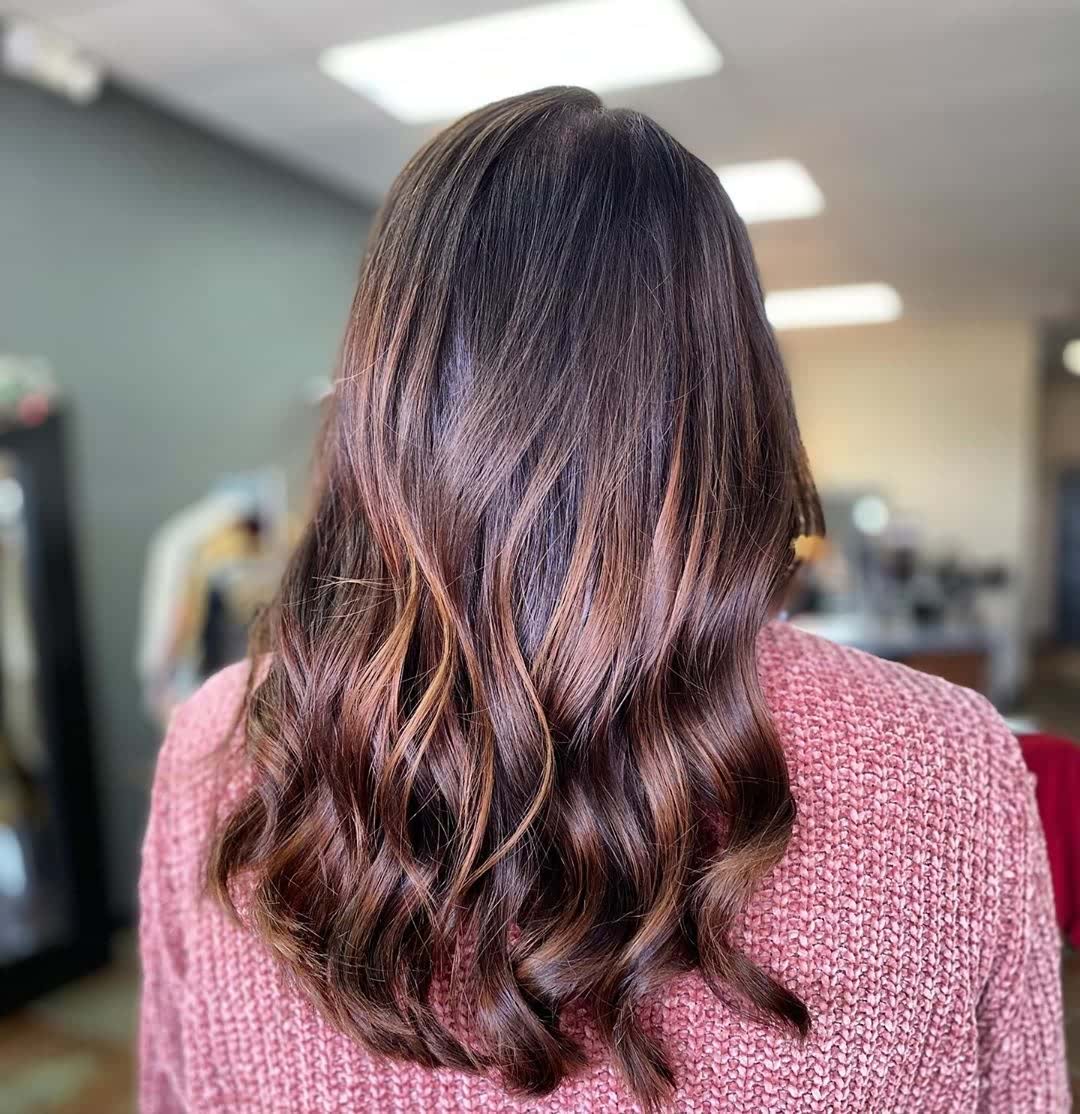 Cool, dark natural colors need a little bit of balayage highlighting to cover those early gray strands. And warmer, lighter caramel tones can soften your whole beauty look. So this gorgeous color contrast is a great choice to 'knock-off' a few years and give you a trendy re-brand. Gleaming waves can be switched up with straight looks – and a wide range of color-textured, upstyles!
7. Half-up ash-blonde waterfall waves with hair accessory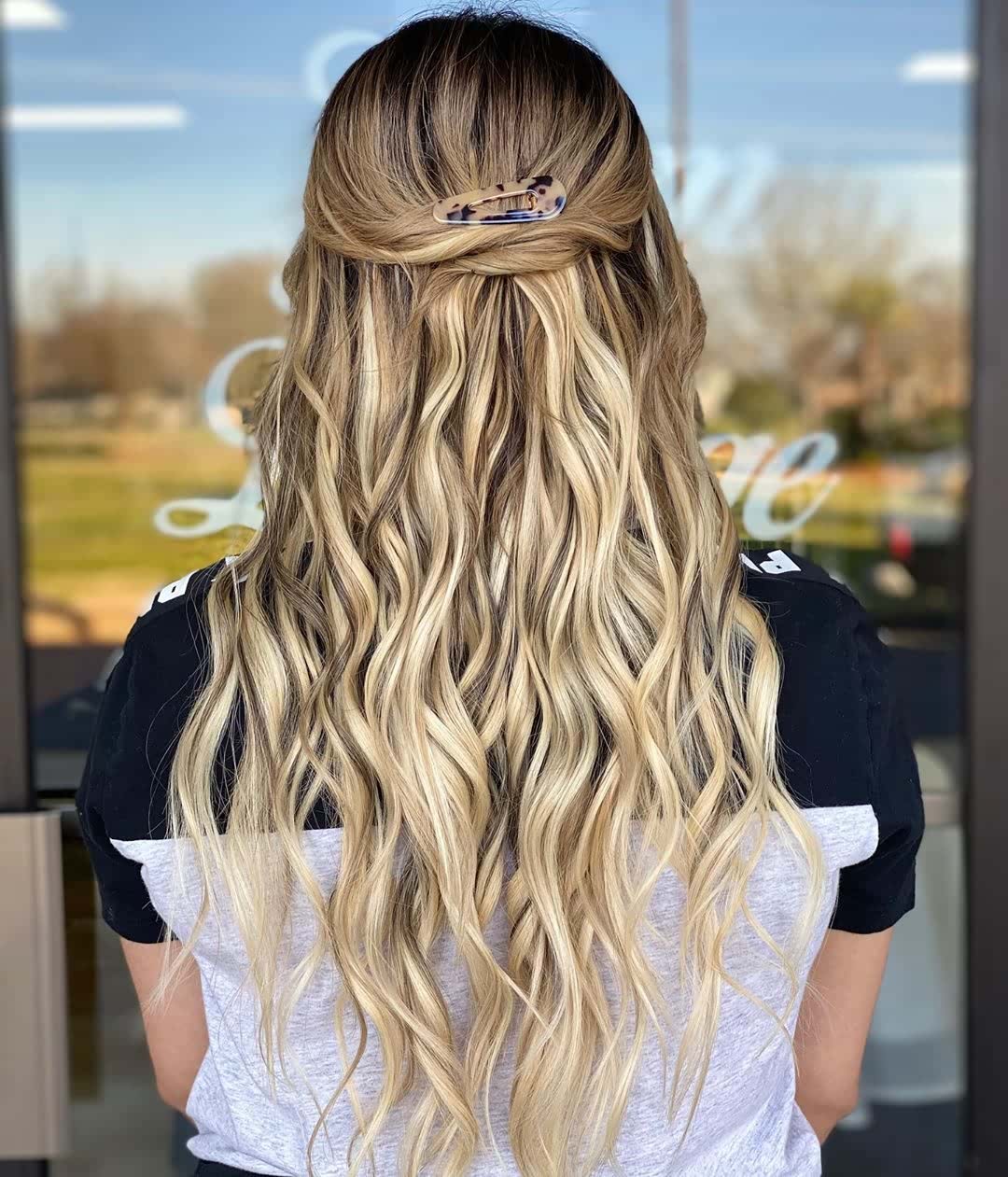 Waterfall half-up hairstyles are great for adding volume and texture to extra-long hair. And this blend of blonde tones is given a high-fashion, 3-D finish from daring, dark-ash-brown balayage! The cute barrette accessory matches the range of hair colors perfectly. And the stylist has created lovely patterns at the sides with twisted strands. Totally recommended for a party or special event!
8. Cool vertical highlights on long bob haircut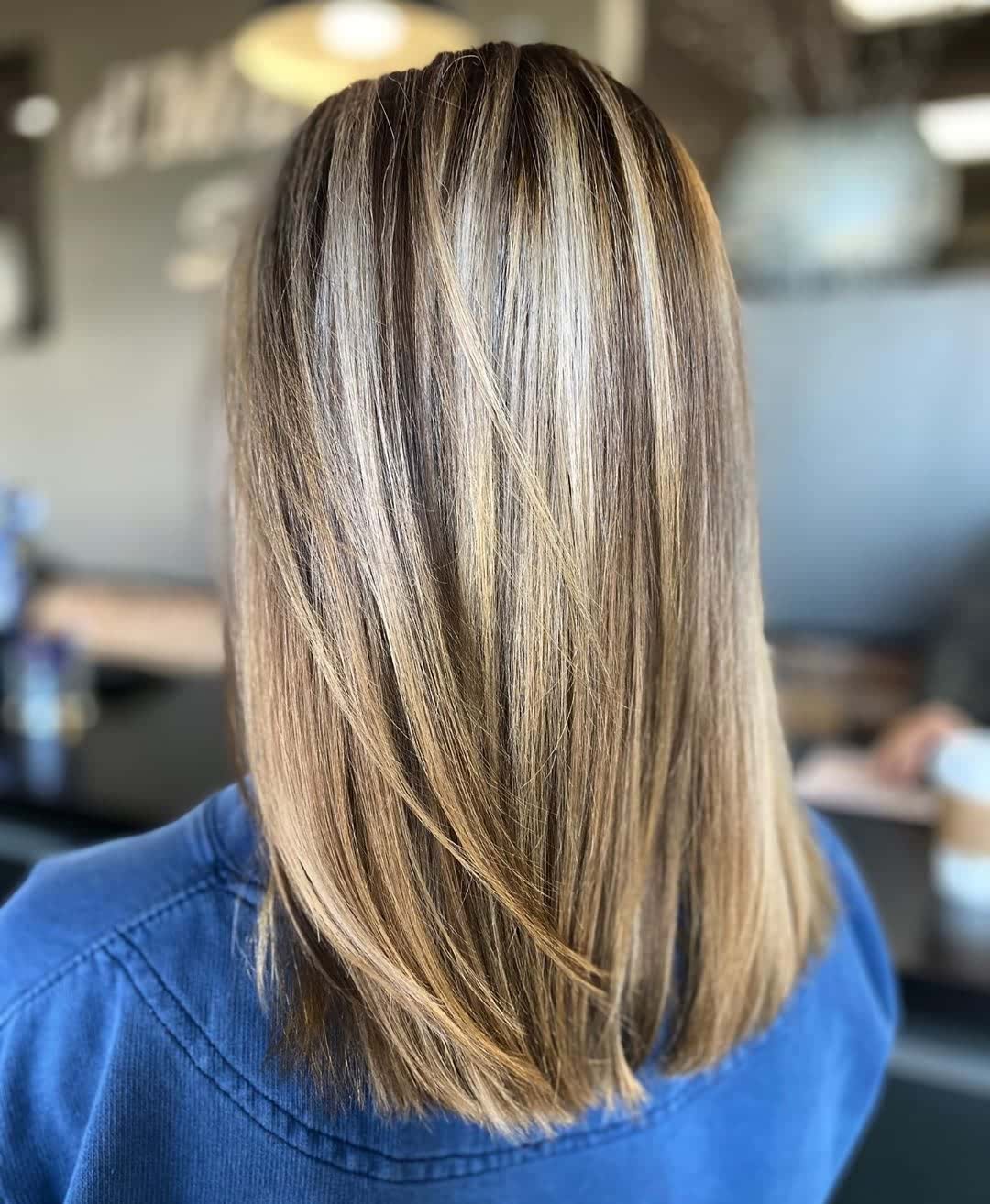 Varied vertical highlights do all the work to decorate a long bob, so you won't need to spend any time on complicated styling! This easy-wear lob is the perfect choice for busy women who know how to delegate. So let your salon take the strain with a 3-D, textured look that doesn't need frequent touching-up!
9. Mid-blonde balayage on medium-brown hair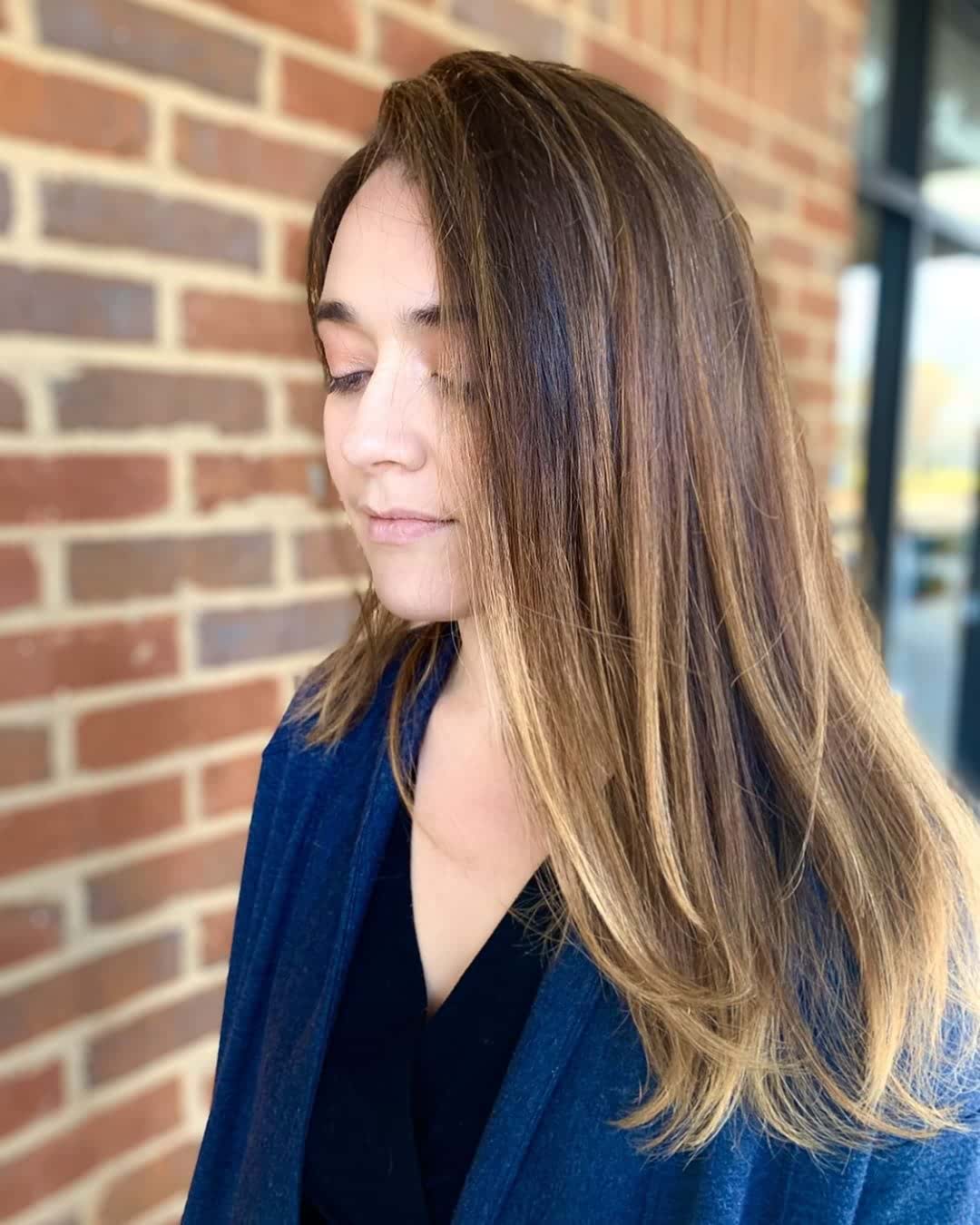 No need to worry about 'grown-out' roots with this cute, blonde balayage. And this golden-blonde tone is a great choice to add some soft color to medium-brown hair. The result is a fashionable long hairstyle, that's not too complicated or costly. But it's perfect to complement a natural beauty look and a simple, long hairstyle!
10. Showstopper Nordic blonde long haircut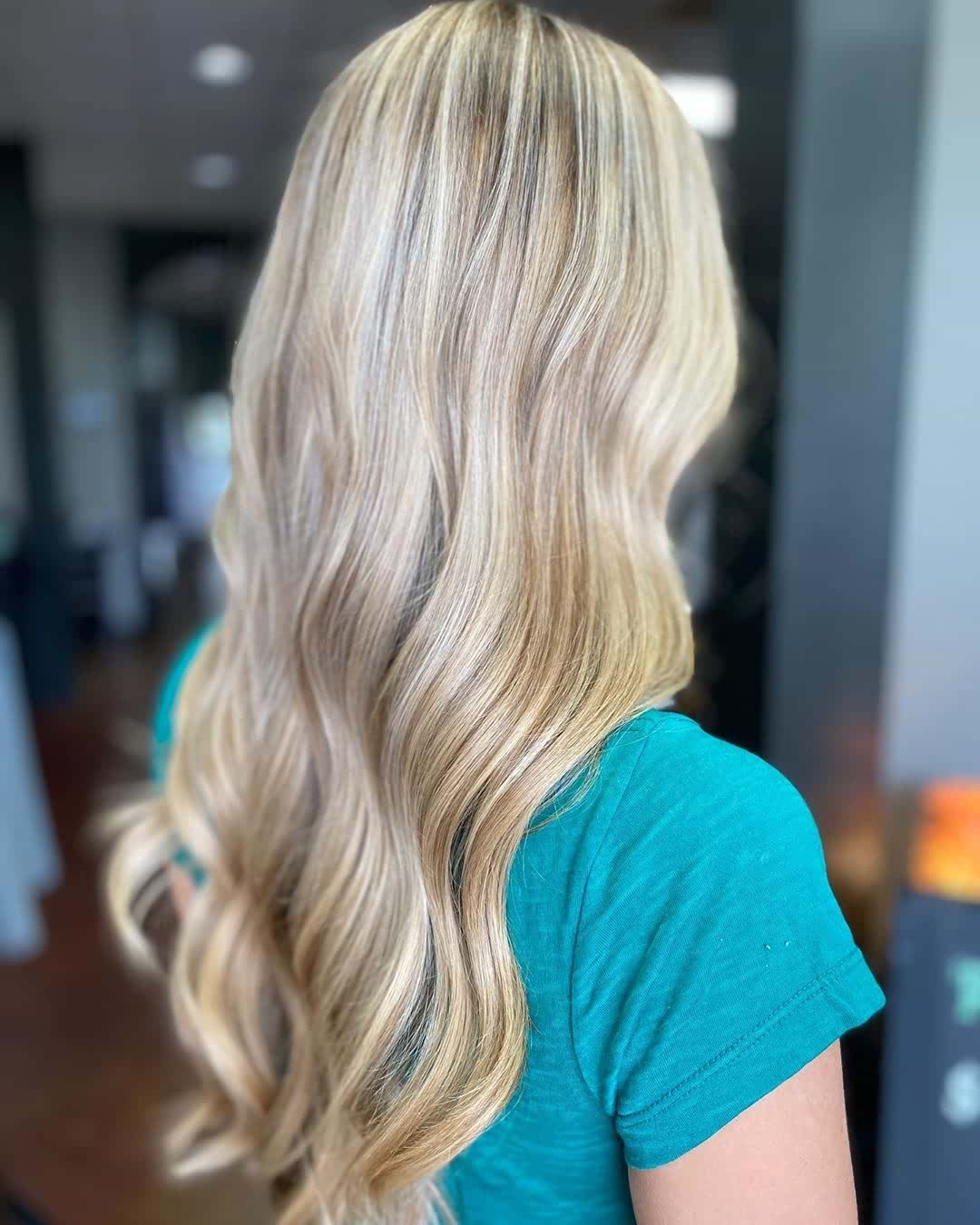 You can achieve this ultra-light, blonde balayage trend-setter on fair, naturally blonde or white/gray long hair. And make double-sure you select a talented colorist, as this is advanced color-work for specially trained hair color designers. Following this season's top trend, the colors are a mix of cool, neutral and warmer shades. So you only need to wash, condition and lightly style your hair for a sophisticated look every day!
Can't decide which is the best long hairstyle for you? Just book a consultation appointment and show your favorite hair adviser these gorgeous new trends!
Styles: d'Markos Salon
Address: 7758 Atlanta Highway, Montgomery, AL 36117
Phone: 334-277-4247