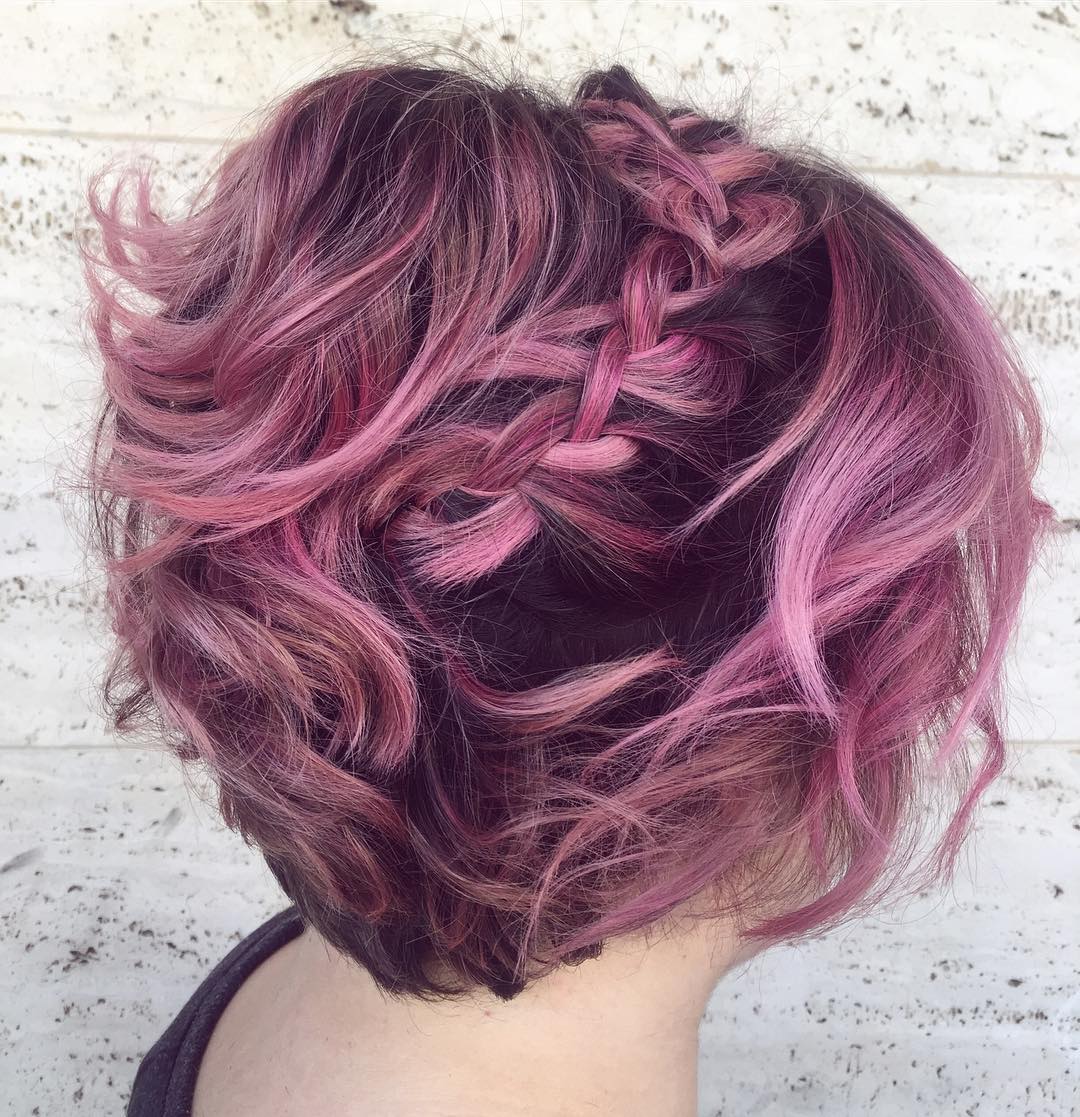 After hours of dress shopping, you finally found the perfect one. You look amazing and feel amazing in it. You found just the right shoes to match that will keep you dancing all night long. You've got your tickets and know who you are going with. Maybe it's your significant other or a group of your closest girlfriends. You might even have booked a limo ride to get you there. Before summer hits, this one last hurrah will create memories for the rest of your life. That night is right around the corner and you couldn't be more excited.
Yes, we are talking about Prom. Prom season is in full gear. Being ready for your big night is an exciting time that every girl should get to experience. Once that day arrives, you'll want to look perfect. Your dress, your makeup, and of course, your hair. When you walk into the salon, you'll want to walk out ready to hit the red carpet. If you have short hair, you might be concerned that you won't have many options for styling it. If that's the case, you couldn't be more wrong. These styles will be your inspiration to have you looking stunning on your big night.
1. Textured Waves With A Loose Center Braid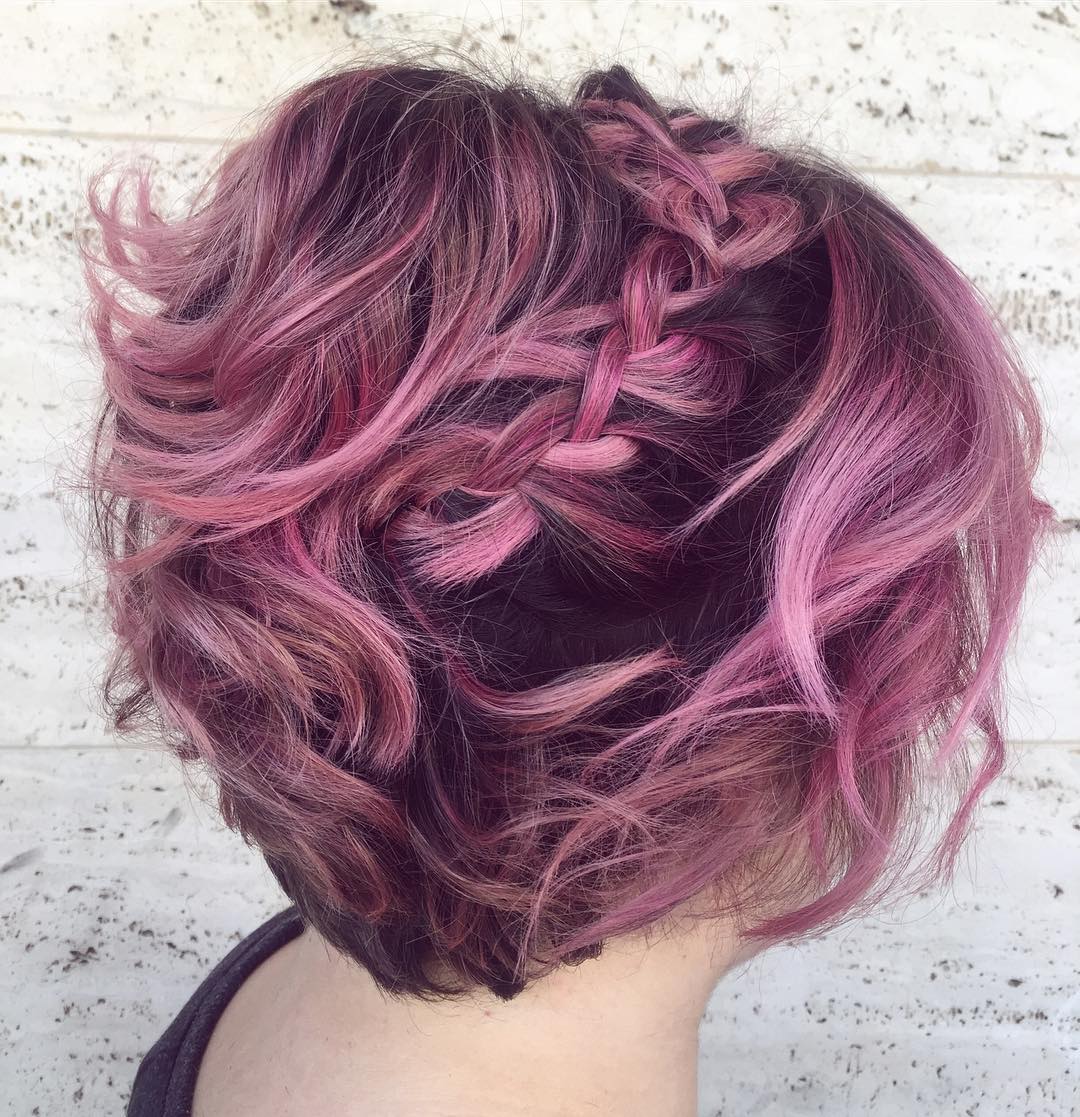 Leave the front and back of your hair loose, adding waves all over your head. This hair style can utilize a faux braid if the hair isn't long enough to create a real one. If you are doing your own hair, practice the style beforehand. Bobby pins and clear rubber bands will be your best friend. Hide the accessories by covering areas of the head where they stick out with a strand of hair and some hairspray.
2. Short Hair Updo With A Braided Headband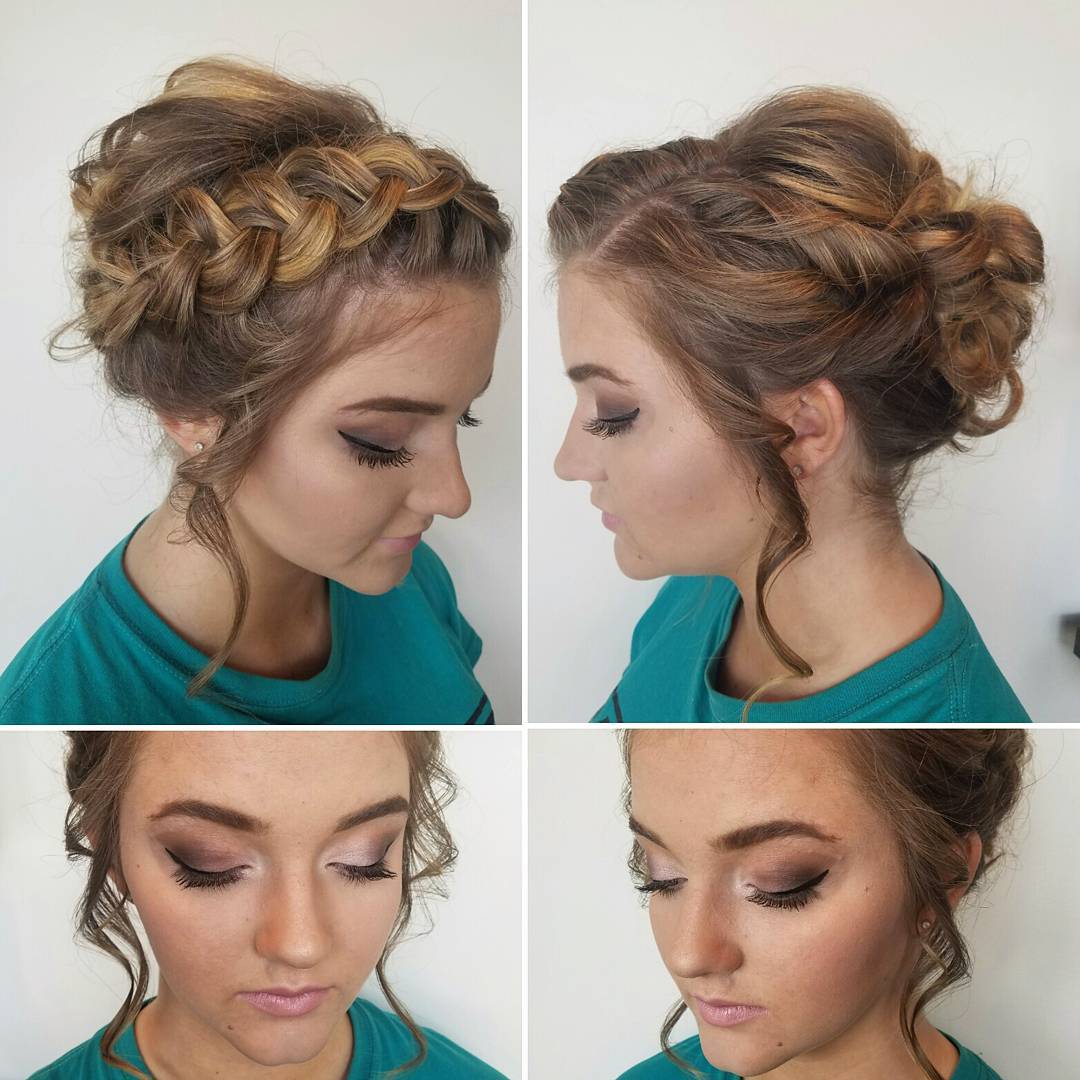 My favorite part of this style is the color coordination. By doing her makeup to match her hair, this will play well with any color and style of dress. The loose curls left hanging around her face pull the entire look together. This elegant look will have all eyes focused on your classic beauty.
3. Double Bun Updo For Prom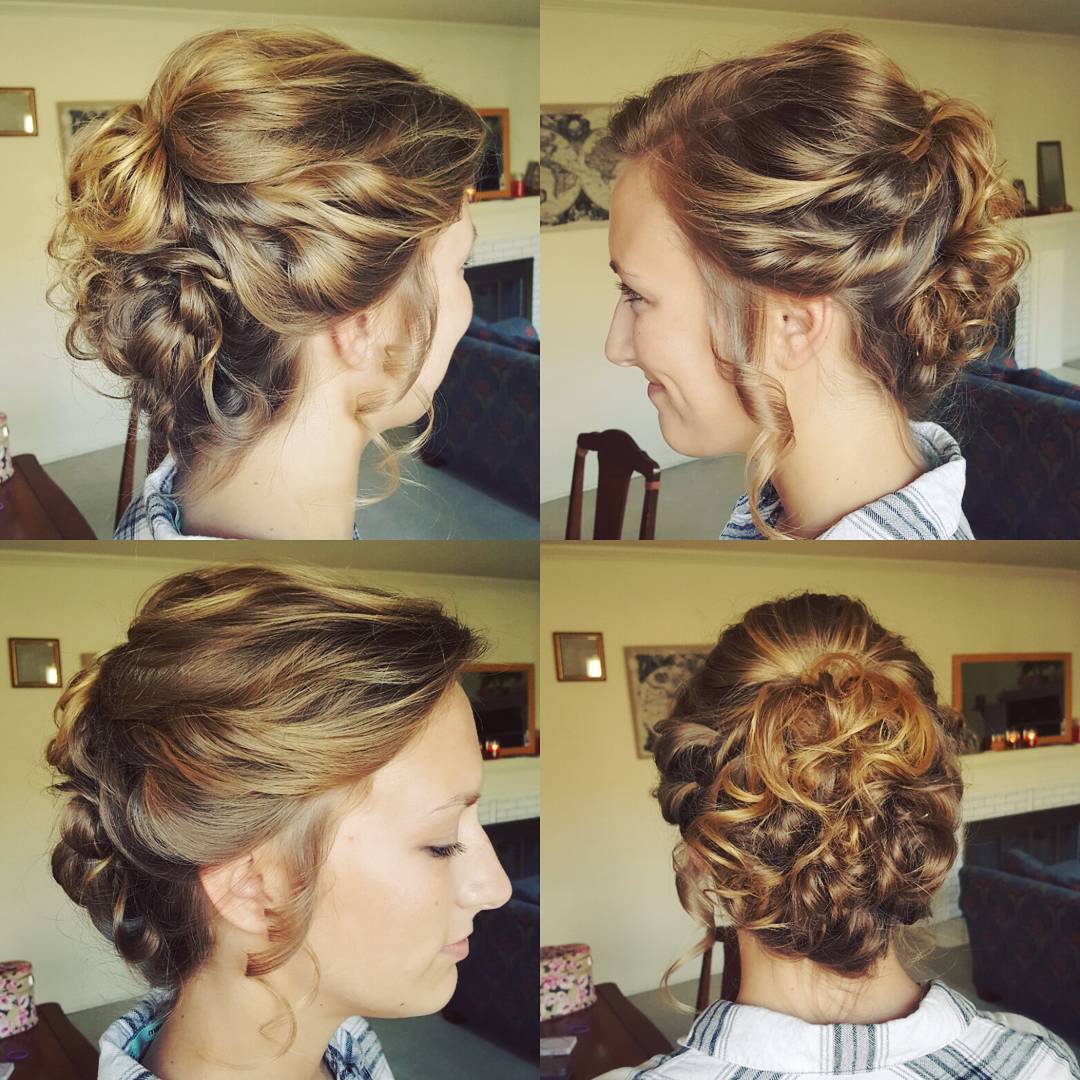 Double buns work well with short hair. They create the illusion of a large fuller bun.  If you are doing your hair at home, this look is simple to recreate. Start by curling your hair and creating a high messy bun with the top half of your hair, and a lower one just above the base of your neck. Twist loose pieces back and secure with a bobby pin. Leave a few curls out to frame your face. Pull pieces around to cover any separation.
4. Twisted Bun Updo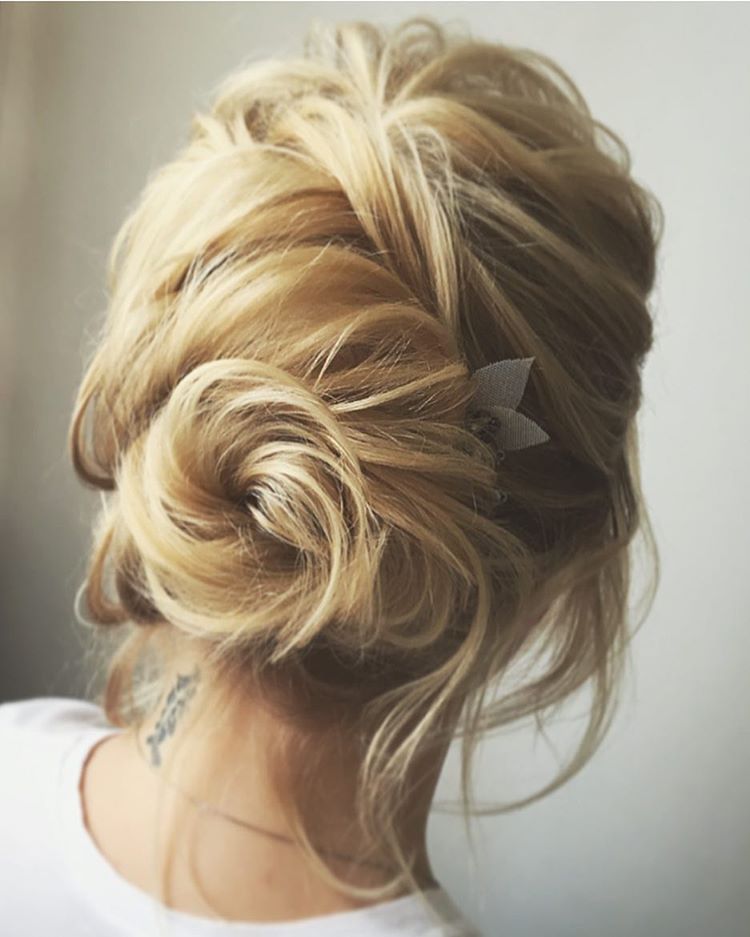 This stunning updo is great for short hair. While the pinwheel bun holds a classy look, the loose hair around the neck adds a soft flare to the style. The floral accessory can be replaced with real flowers. A few pieces of baby's breath would look incredible wrapped into this bun.
5. Elegant Bun For Short Hair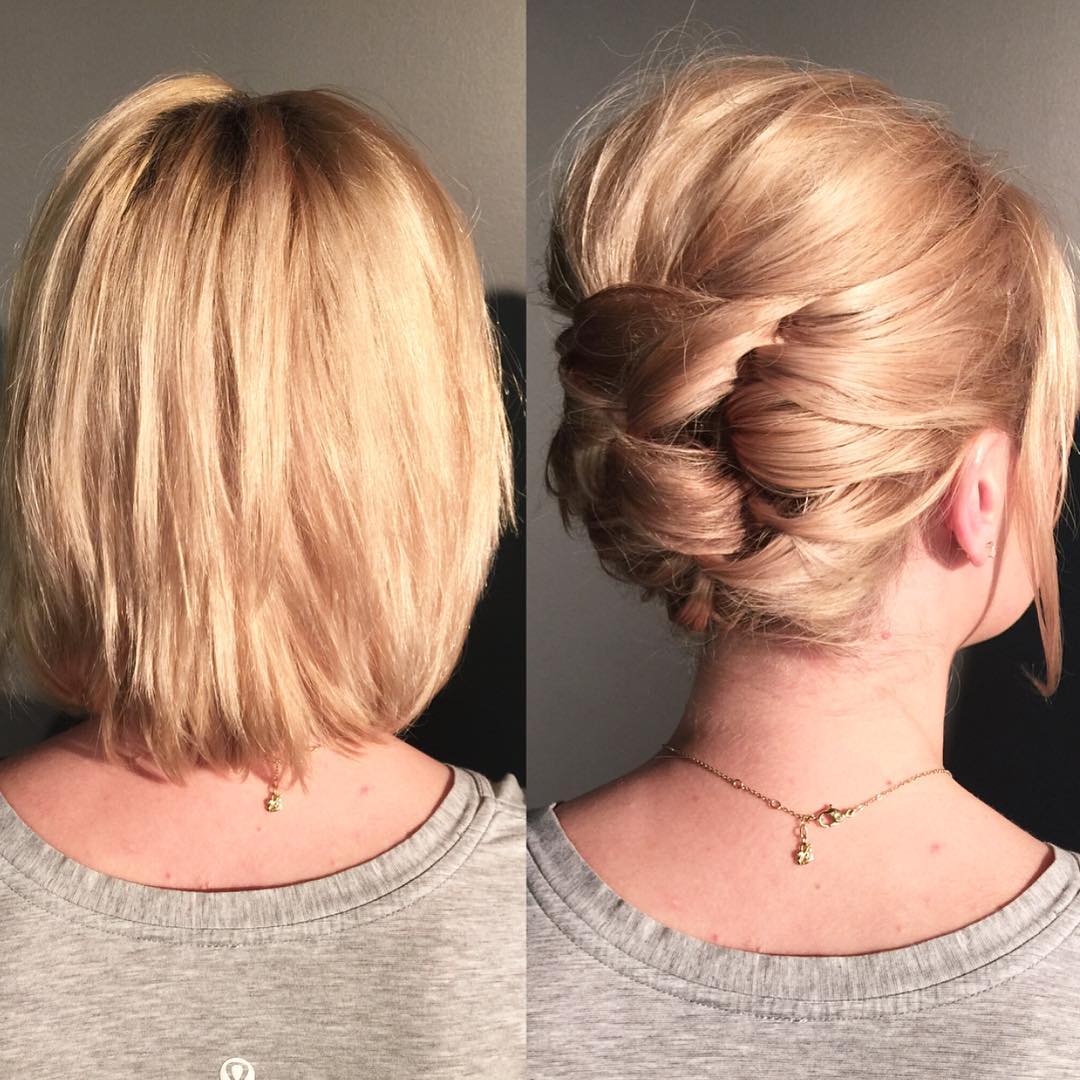 This look creates the illusion of longer hair. Pulling all the hair up from the neck, and leaving only a few strands around the face creates this hairstyle. The added body at the crown of the head will have you feeling like a celebrity in front of the camera.
6. Simple And Beautiful Prom Style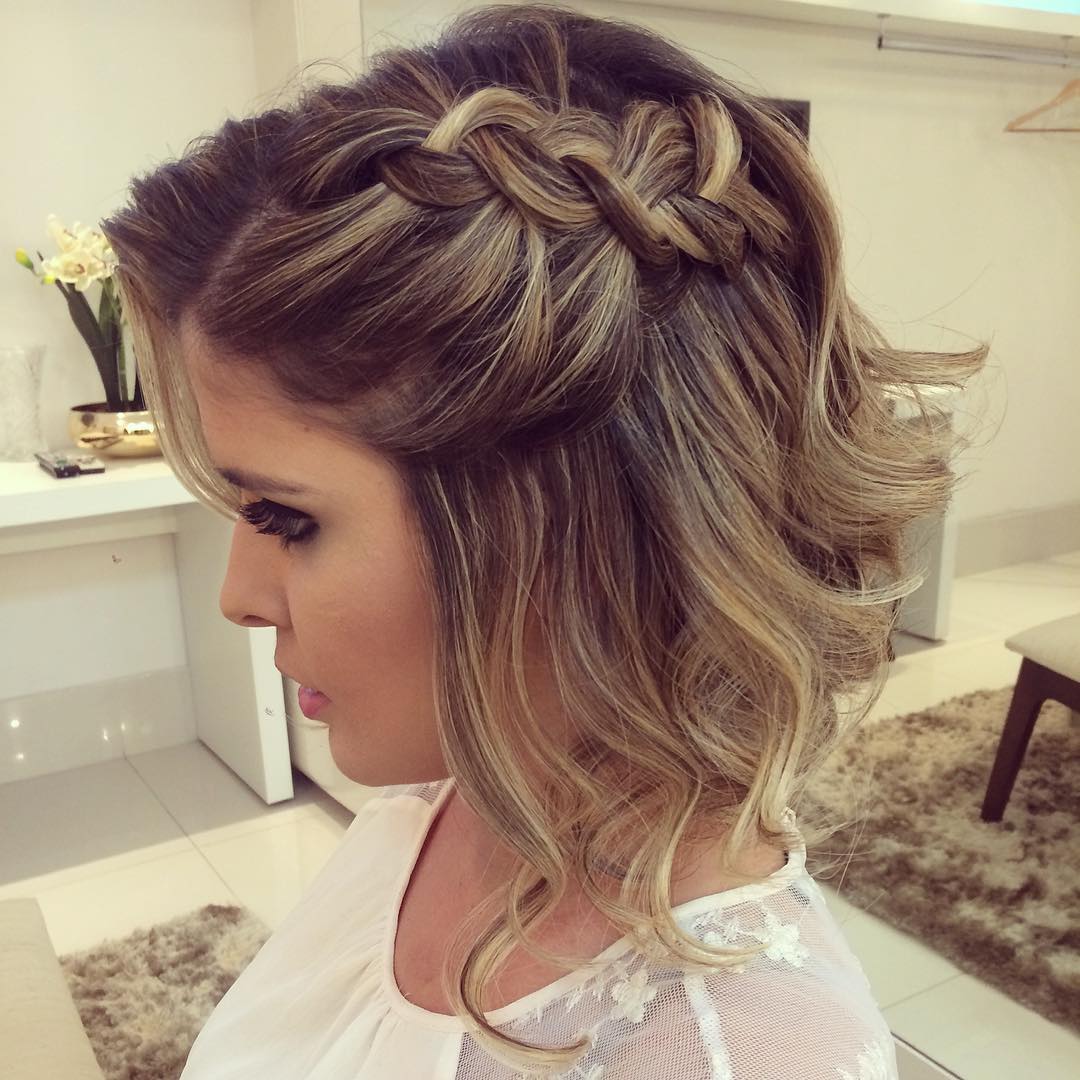 This style doesn't just look beautiful, it is also very simple. With a curling iron, waves are placed all around the head at the ends of the hair. A thick braid at the top of the head looks beautiful and will keep the hair out of your eyes as you dance the night away.
7. Faux Bun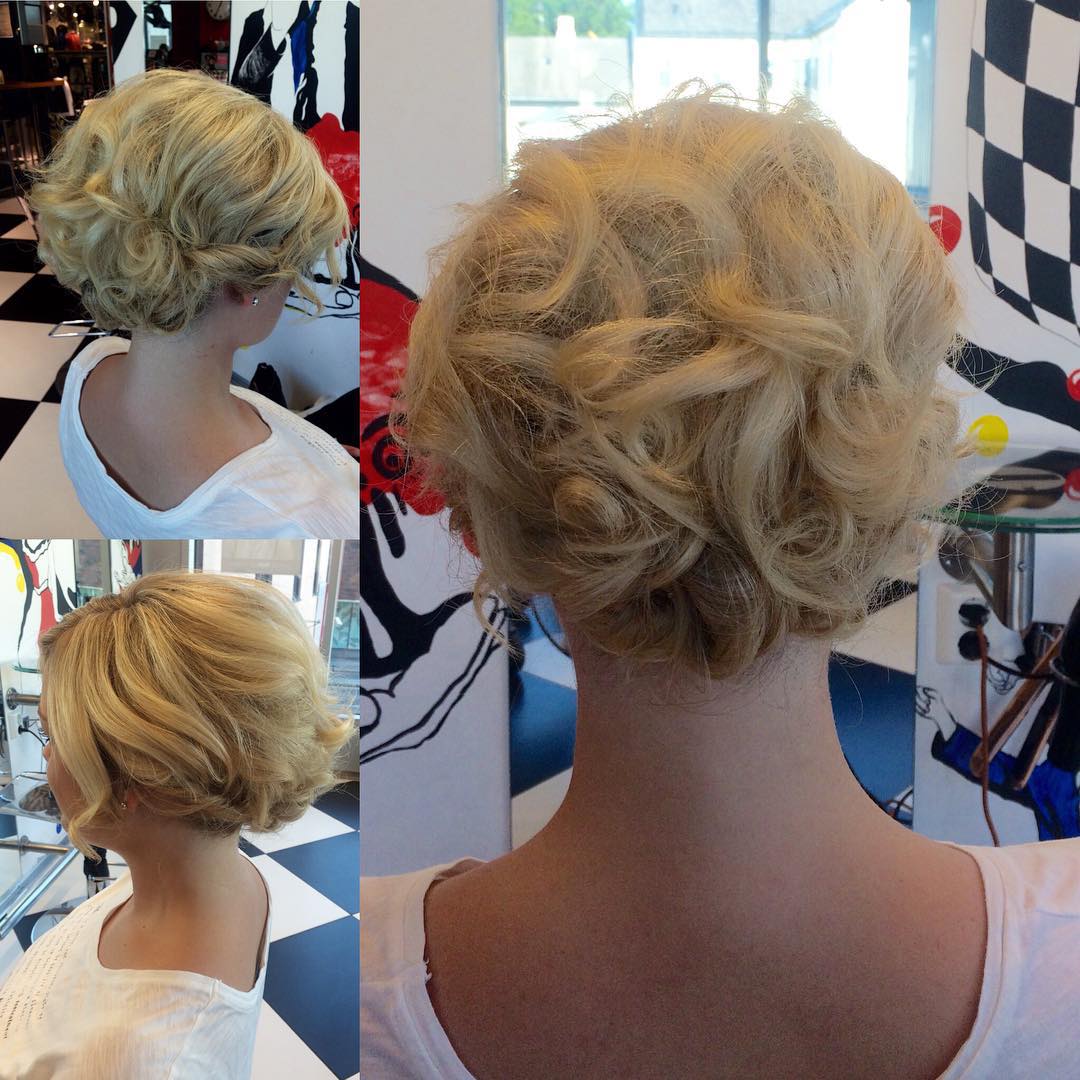 Though the model has her hair down, it looks as though it is in a bun. The curls are soft in the front and tighter in the back. Hairspray is then used to pull the rest of the hair back. If your hair is too short to pull into a ponytail, this hot prom style is perfect for you.
8. Bohemian Prom Hair Style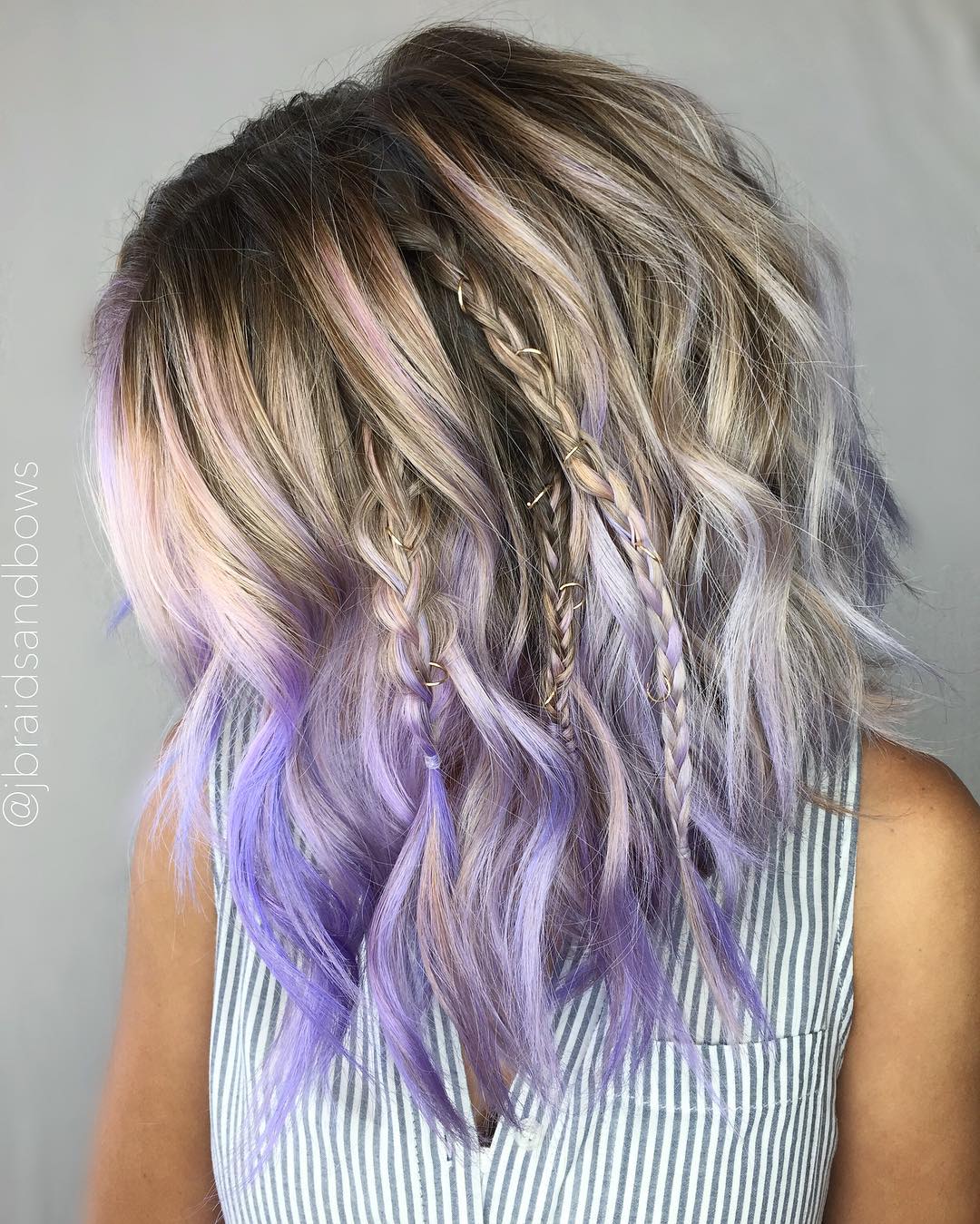 Maybe I am just a sucker for all things bohemian style, but this is my personal favorite. The waves that are used have a very natural feel to them. To do this at home, curl your hair in different directions. Braid sections of hair with varying thickness. You can do braids on just one side or both.
9. Hair Accessories For Short Hair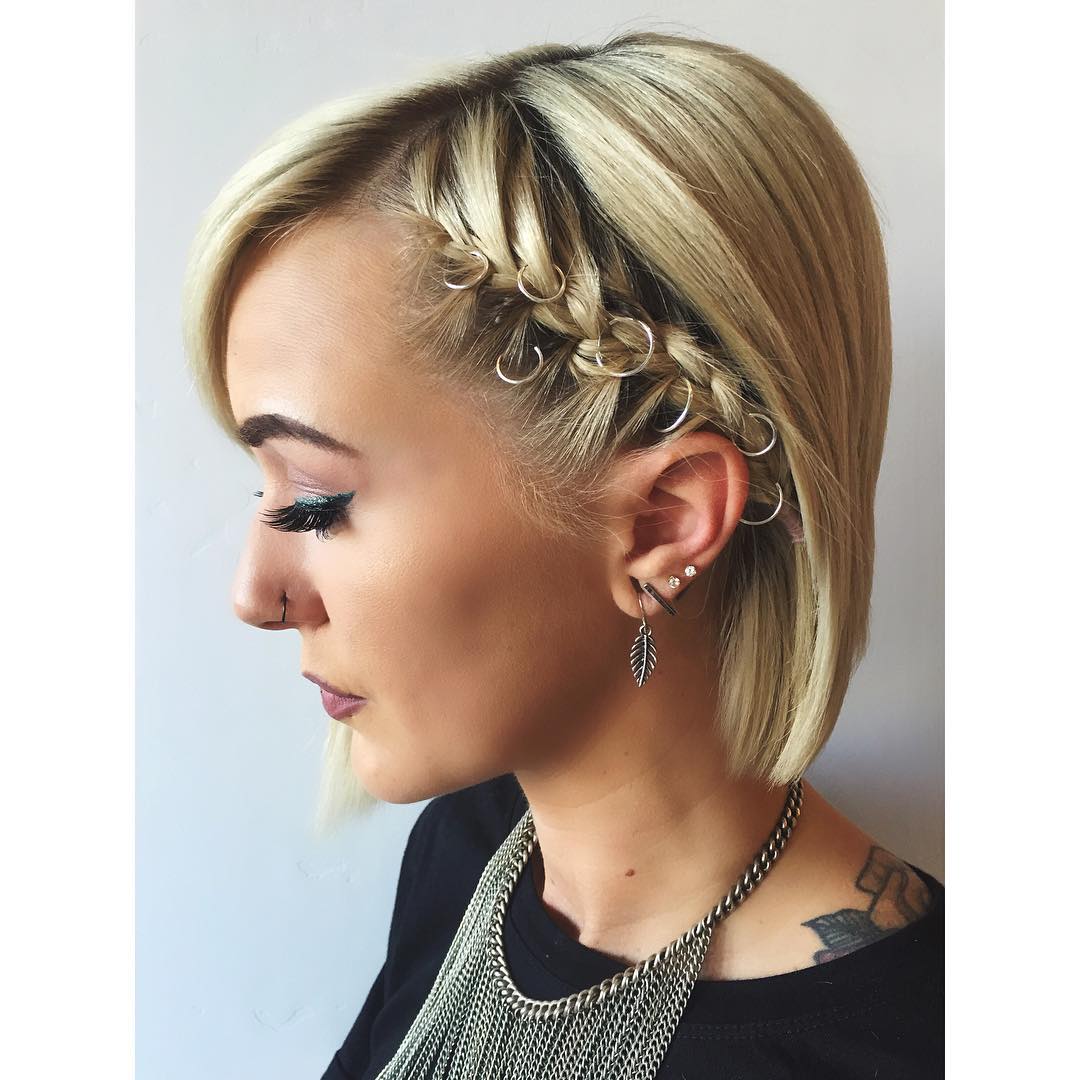 One way to add an extra feminine feel to short hair is by utilizing hair accessories. The hair jewelry used in this prom hairstyle is a very beautiful option for girls with short hair. Matching the color of the accessories to the jewelry you wear can pull this look together. For example, if you use silver in your hair, wear silver jewelry.
10. Straight Hair With A Side Braid
This style is simple and just right for your prom night. If you have short hair, you can easily achieve this look at home. Straighten hair. Tease your hair around the crown to add body and keep hair from looking flat. Braid a small section on one side from the front of your hair. It is okay if the braid is loose. You can use hairspray to hold it in place.