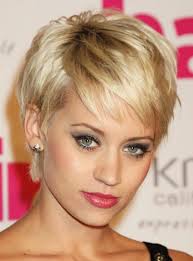 Short Hair cuts are all the rage because they allow you to have a sweet but sassy style with minimal hair! They are seen on actresses, models and even everyday women! This article is going to show you 20 cute and easy short haircuts that can give you some ideas for your new 'do!
#1 Elongated Pixie Cut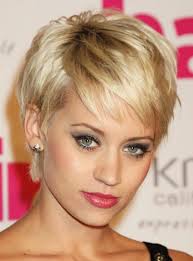 This hairstyle is an elongated pixie cut. It has the same general shape as your traditional Tinkerbell pixie, however, the bangs and the nape have been slightly extended for more body!
#2 Chin Length Shag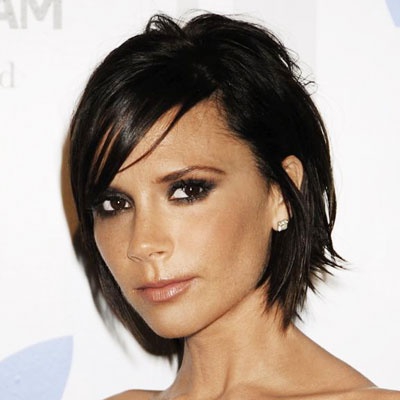 http://yourhairstyleideas.com/41-modern-short-hairstyles-for-women-2013-pictures/
This is a chin length shag. This style works well for those who want to be able to wake up and go. Because it looks stylist when both messy and when neat, it is a win win!
#3 Chin Length Bob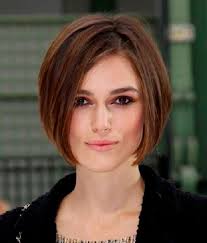 This chin length bob is awesome for women who want a more mature look without being matronly! It cuts off right at the chin for plenty of volume while still being long enough for a small ponytail.
#4 Curly Cut With Swoop Bangs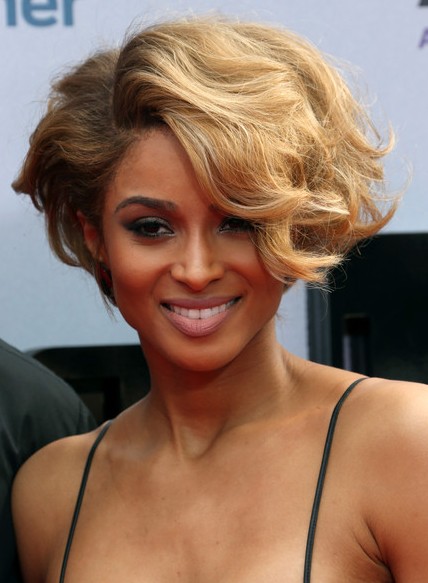 90+ Latest Best Short Hairstyles, Haircuts & Short Hair Color Ideas 2019
This look is awesome for women who are looking for a very classic bombshell hair style without all of the bulk! The shape of the cut allows for plenty of voluminous curls, whether wand curls or natural, while the length is nice and manageable.
#5 Messy Faux Hawk
The faux hawk is very edgy and chic! It allows the person to take on a rockstar aesthetic while still having the ability to tame their hair into a more polished look. This is a much more diverse approach to a mohawk where the sides of the head are shaved.
#6 Rounded Shoulder Length Bob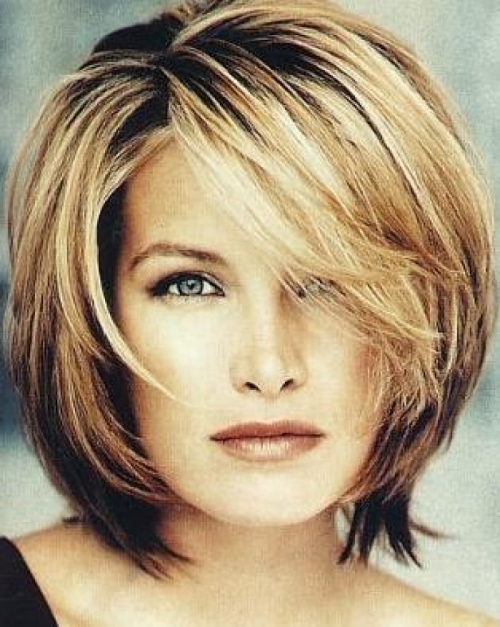 http://www.thewowfashion.com/21-popular-short-hairstyles-for-women/
The rounded shoulder length bob is actually a very retro hairstyle that dates back to the 60's! It is a great way to add a vintage vibe to your appearance while still having flexibility!
#7 Super Short Shag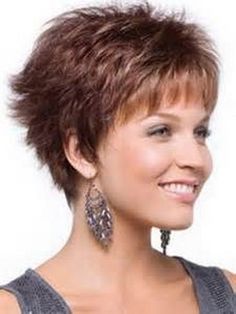 https://www.pinterest.com/explore/short-shag/
The super short shag is a very unique hair do that is catered towards women in their late twenties and early thirties. It is a great way to spice up your appearance without going too wild or rebellious!
#8 Crazy Colorful Faux Hawk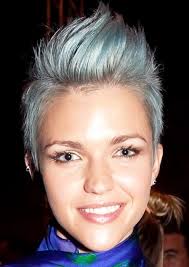 The crazy colorful faux hawk is very cool and a nice way for you to change up your pigment! Choosing vibrant hues for hair color can be a very fun experience! Just make sure that choose a color that you won't be intimidated by!
#9 Old Hollywood Bob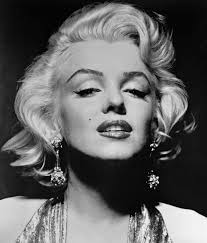 http://funmozar.com/marilyn-monroe-in-pictures/
The old Hollywood bob was a look that was very iconic during the 40's and 50's. You might recognize this best being worn by Miss Marilyn Monroe herself. If you ever want to channel your inner bombshell, this would be a good way to go!
#10 Traditional Pixie Cut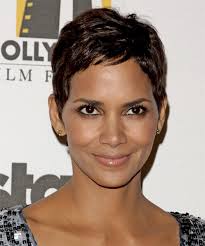 http://www.uselive.net/short-haircuts-for-black-women-in-style/best-short-haircuts-for-black-women-stylish-343/
The traditional pixie cut has been very popular for decades. It is most famously worn by Halle Berry. This is a great look for those who simply want something plain but cute that goes with any look!
#11 Asymmetrical Layered Bob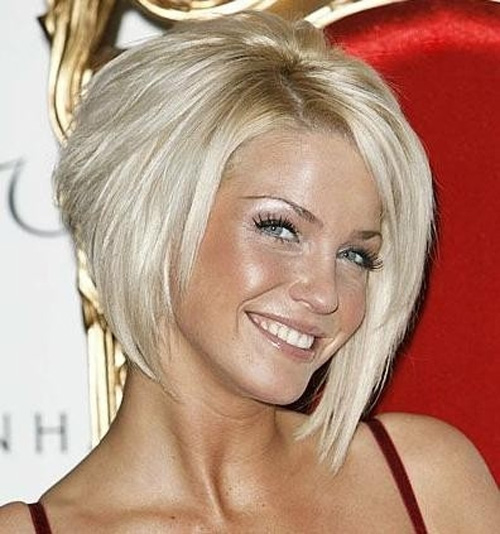 This asymmetrical bob has very feathered layers and gives great height to the hair! It is perfect for those who want something with an attitude that will give body and volume!
#12 The Flip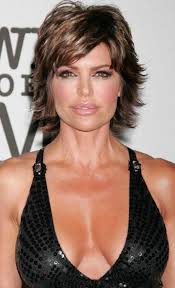 http://www.hairstylesconcept.com/short-haircuts-for-women-over-40-520×856/
The flip is a beautiful hairstyle for women with narrow faces! The outward flips at the end of the hair shaft allows for an appearance of widening at the cheekbones and the jaw line. It gives you gorgeous bone structure!
#13 The Boy Cut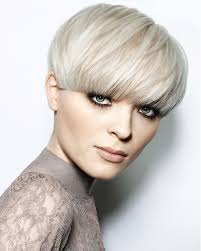 http://www.hairstylesconcept.com/awesome-short-haircuts-for-women/
The boy cut is extremely chic and brings a slightly masculine vibe to your aesthetic. No, it does not make you appear manly but instead it alludes strength and power, edge and might!
#14 The Curly MoHawk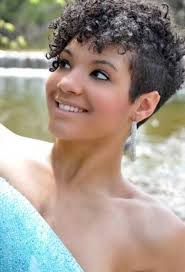 http://bloote.com/style/women/cute-short-hairstyles-for-black-women-2015/
This curly mohawk is the perfect fit for those with curly hair who want a sharper appearance but don't want the heat! It can be worn with or without blow drying and straightening so you have the power to decide how much heat you want to use in your hair!
#15 The TWA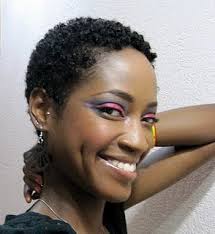 http://www.mykinksandcurls.com/2013/01/styling-twa-twa-hairstyles-part-two.html
The TWA is a common style for women of color when they are trying to go natural. It is often the end result of cutting off the chemically processed ends. It is quite cute and can be worn by almost any face shape!
#16 The Buzz Cut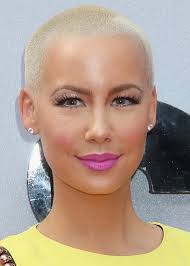 Although the buzz cut is not easy to pull off, it looks smashing on certain individuals! It is most popularly worn by celebrity socialite Amber Rose. She has such confidence and poise that she can pull off anything! You can too.
#17 The Wispy Bob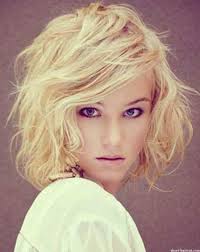 http://mediumhairstyles.org/medium-short-hairstyles-2015/medium-short-hairstyles-for-women-2015-002/
The wispy bob is a life saver for women with wavy hair textures! This is because you can rock it with or without heat styling and it still looks great! Messy or straight, it looks phenomenal.
#18 The Mushroom Bob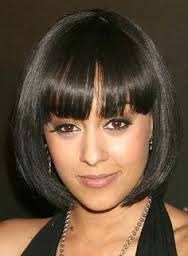 https://www.pinterest.com/dymonddreams/hide-it/
The mushroom haircut is very often seen on younger girls, however, it makes a great fashion statement on more mature women as well! It is chic and manageable, making for a great option.
#19 Dramatic Asymmetrical Bob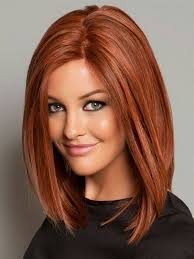 http://newcelebrityhairstyles.com/hair-color-for-2016-short-hair/short-haircuts-for-women-2016-2015-2016-new-celebrity-hairstyles/
The dramatic asymmetrical bob is a master of disguise. From the front it appears that you have medium length hair with longer layers touching the shoulders. However, in the back the hair is tapered to the nape! Talk about versatility!
#20 The High Top Fade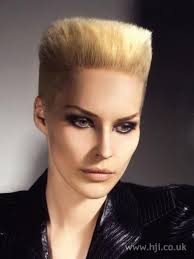 http://www.thriftyfun.com/tf85919946.tip.html
The high top fade is a very retro 1980's hair style that has a punk essence to it. It looks great when paired with leather jackets and smokey eyes. This cut is not ideal for people with straight textures because the top of your hair is to be teased so as to stand up straight, while the tapered sides fade to a slight baldness at the nape.
There you have it! Those are your 20 easy hair cuts for inspiration! Be sure to take these suggestions into account when choosing your next do.